Looking to implement a recycling scheme for your business? With today's global drive toward sustainability & responsibility, reducing waste and helping the environment is no longer as complex as it once was.
Use this guide to help you design a recycling program that will help evolve your business into becoming environmentally responsible.
1) Research
Research is the fundamental first step in the process to creating a recycling scheme. It should provide you with the knowledge required to form a concise plan of action.
Here are some things your company needs to consider and evaluate:
How much waste is produced?
What materials are being wasted?
Which materials are recyclable and which are not?
How often do you need recycling collections?
Do you need transportation to a drop-off facility?
Conduct a waste audit to understand just how much waste is being produced by your company. You should also look into any legal requirements or limitations in your country and area, including storage, transportation and disposal of waste.
Finally, evaluate the costs of recycling and how it can affect your business' bottom line. Some factors that affect the cost include: location, volume of waste, types of material, and waste management service fees.
2) Plan & Design

Once you have a more concise idea on the information above, you can start designing how to recycle and what (if any) costs could be involved.
Decide on the best method to get the recyclables out of the office and into appropriate handling locations. Your options are generally two: either self-hauling or using a service provider that will handle the pickup and delivery.
Each has their own advantages and disadvantages, but the decision should be based on the amount of waste that needs to be delivered and the type of material.
Additionally, your design should try to simplify the recycling process for employees. That means implementing recycling bins in convenient locations, having a staff member be responsible for the recycling scheme, educating employees on the process, and training custodial staff.
Flexibility is key throughout the process – changes may have to be made to the design before and after launch.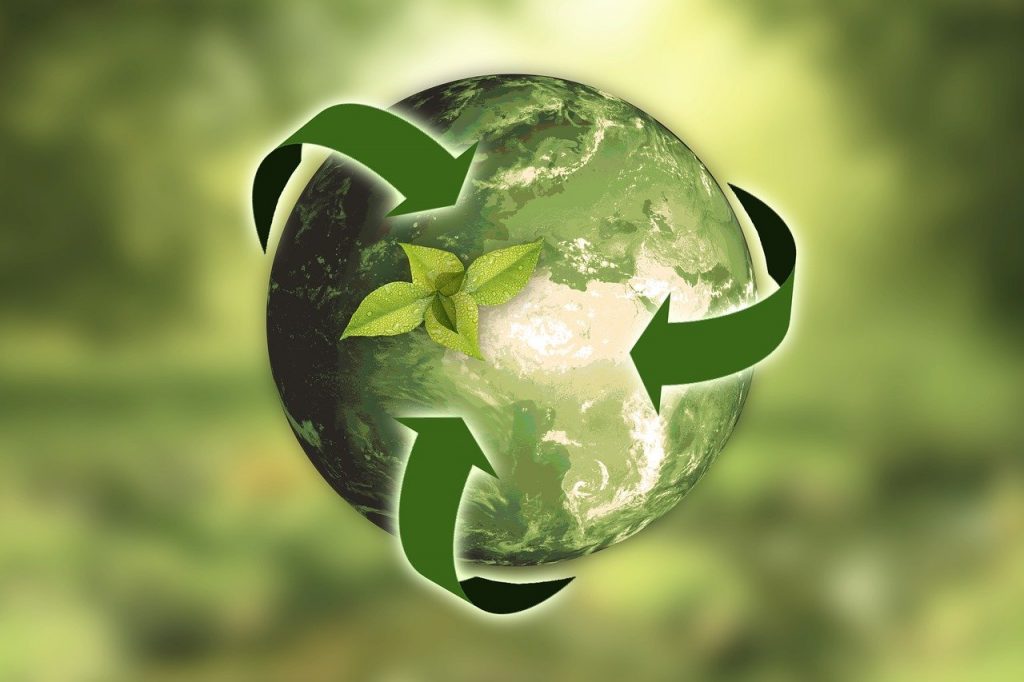 3) Include your employees
For a recycling scheme to succeed, all staff needs to be an active part of the ongoing efforts. After all, if they don't participate, the project will lose steam.
There are many ways to include your employees in the recycling scheme. First, they must be aware of the goals, any changes to the work environment, how the scheme will work, and their roles and expected contribution.
Internal communications such as email, posters, and newsletters can help create buzz around the concept while informing of details. Use engaging language and emphasize how together you will all be making a positive impact to the environment.
It's best to introduce the concept at least a week before the scheme is launched so employees can adapt to the change.
4) Kick-off
Make an event of the program's kick-off so all employees and customers are aware of the changes that are being applied.
Make sure that there are announcements in staff meetings, bulletin boards, emails, and even on social media platforms. This could offer a great opportunity to display fresh environmental efforts to customers.
Consider running fun activities or giving out prizes to make the launch all the more exciting. A staff party or special event can help everyone feel more involved.