The best roses to grow in your garden are those that require the least maintenance and can resist destruction from outside elements.  Roses may be the "queen of all flowers", but modern horticulture has produced many hybrids that are as beautiful and fragrant as the classic old roses, but are resistant to pests, diseases, and extreme weather conditions.
In this article, we present you with a wide variety of the best roses you can cultivate in your garden.  Some of these roses are winners in the All-America Rose Selections (AARS), while others are the most popular roses in collected surveys of gardeners and rosarians.
Double Delight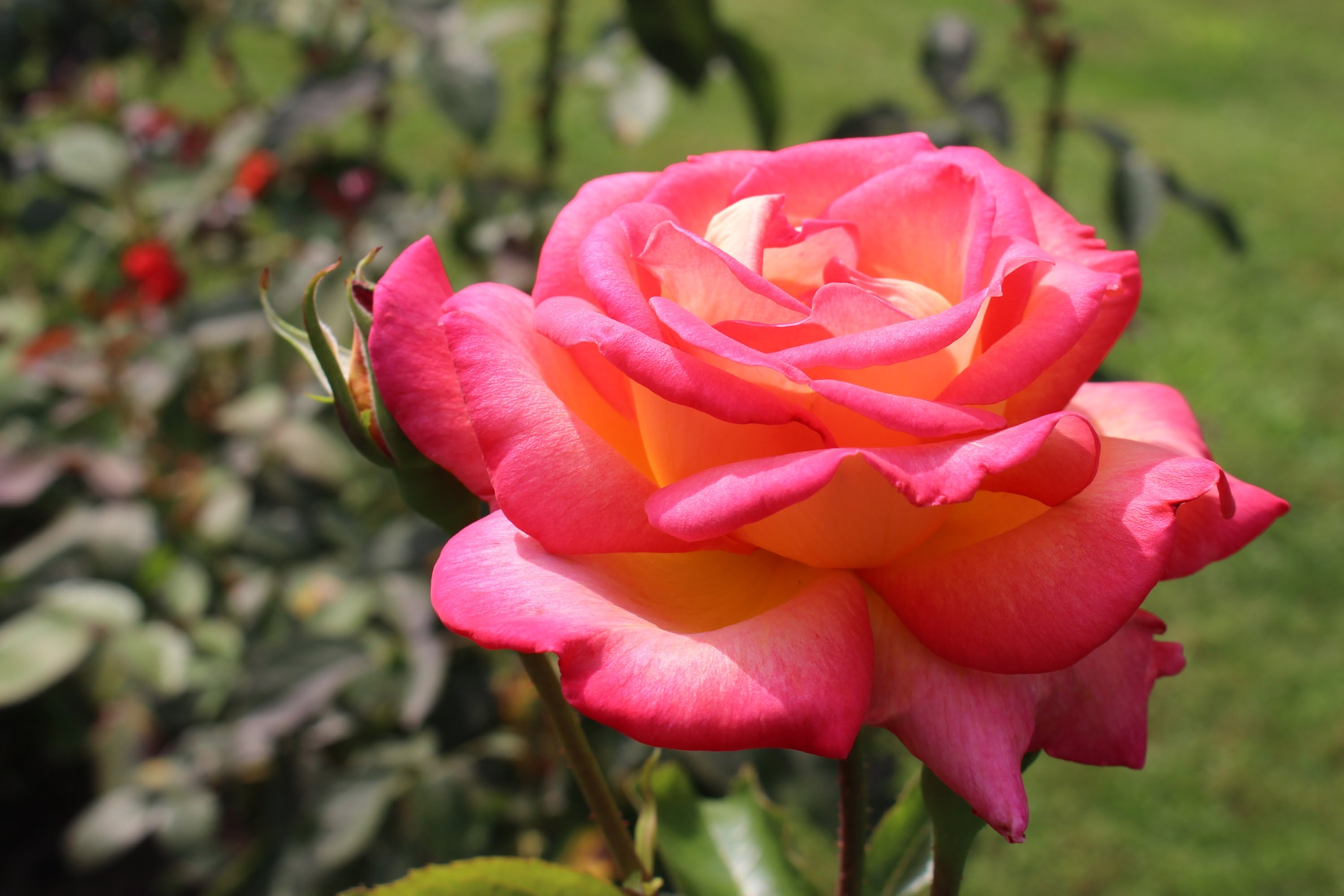 This 1977 winner of the AARS is one of the most widely planted roses in the entire world, not only because of its outstanding beauty but also because its resistance to diseases.  Its petal colors come in varieties, depending on the weather conditions in which it is planted.  In North America, the young blooms open with a creamy white, with a slight rim of red which spreads inside as the flower matures.  The only place that the Double Delight rarely flourishes is damp, cold places where its vigor is relatively 'dampened.'
Carefree Spirit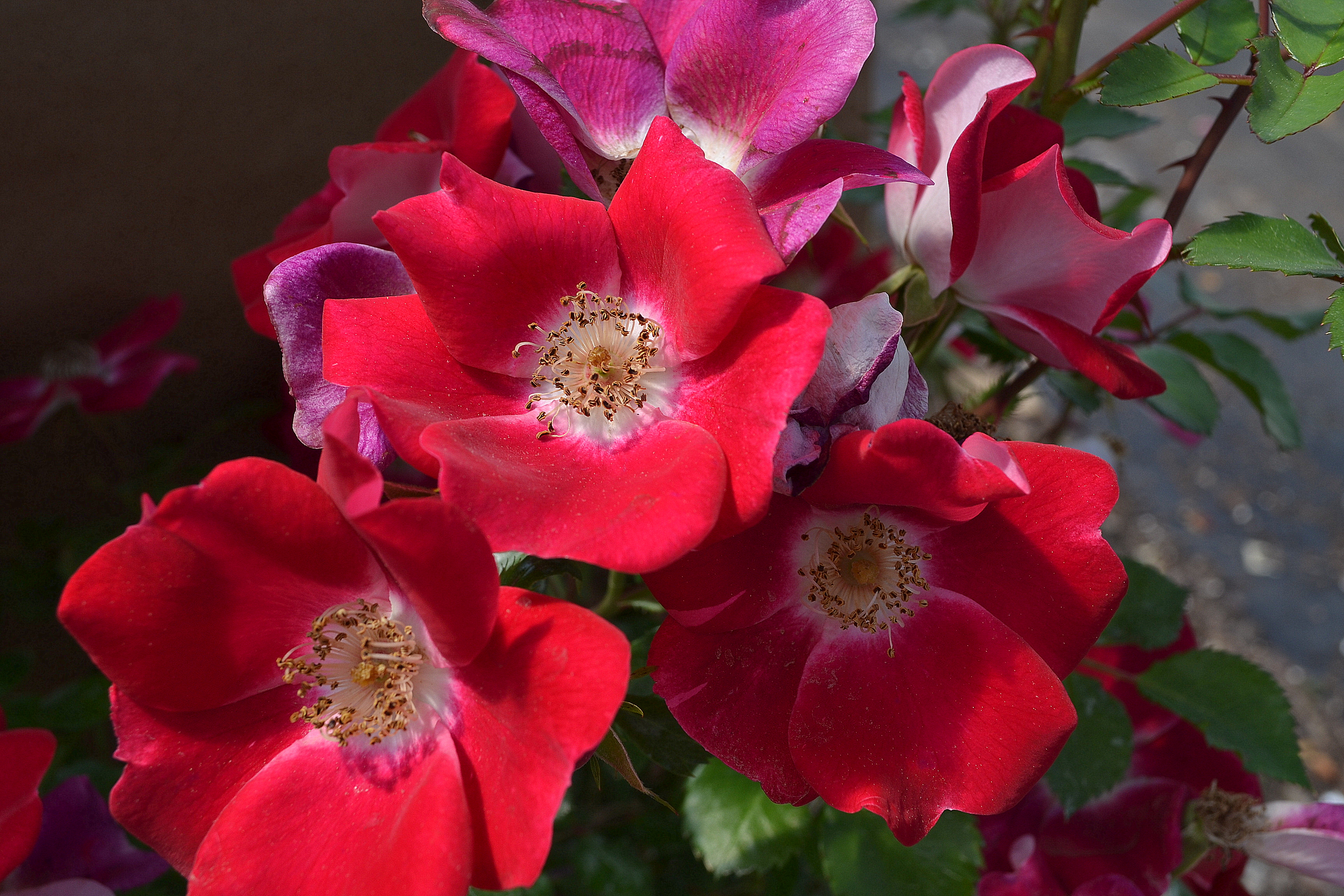 This creation of research director Jacques Mouchotte of the Meilland International won the 2009 AARS award for its ability to resist diseases even without fungicides.
In a real-world testing conducted by the AARS, Carefree Spirit is the only rose shrub to endure pests and diseases even without spraying.  It is much like its parent plant Carefree Delight, with its single set of scarlet petals and dark green glossy leaves.
Iceberg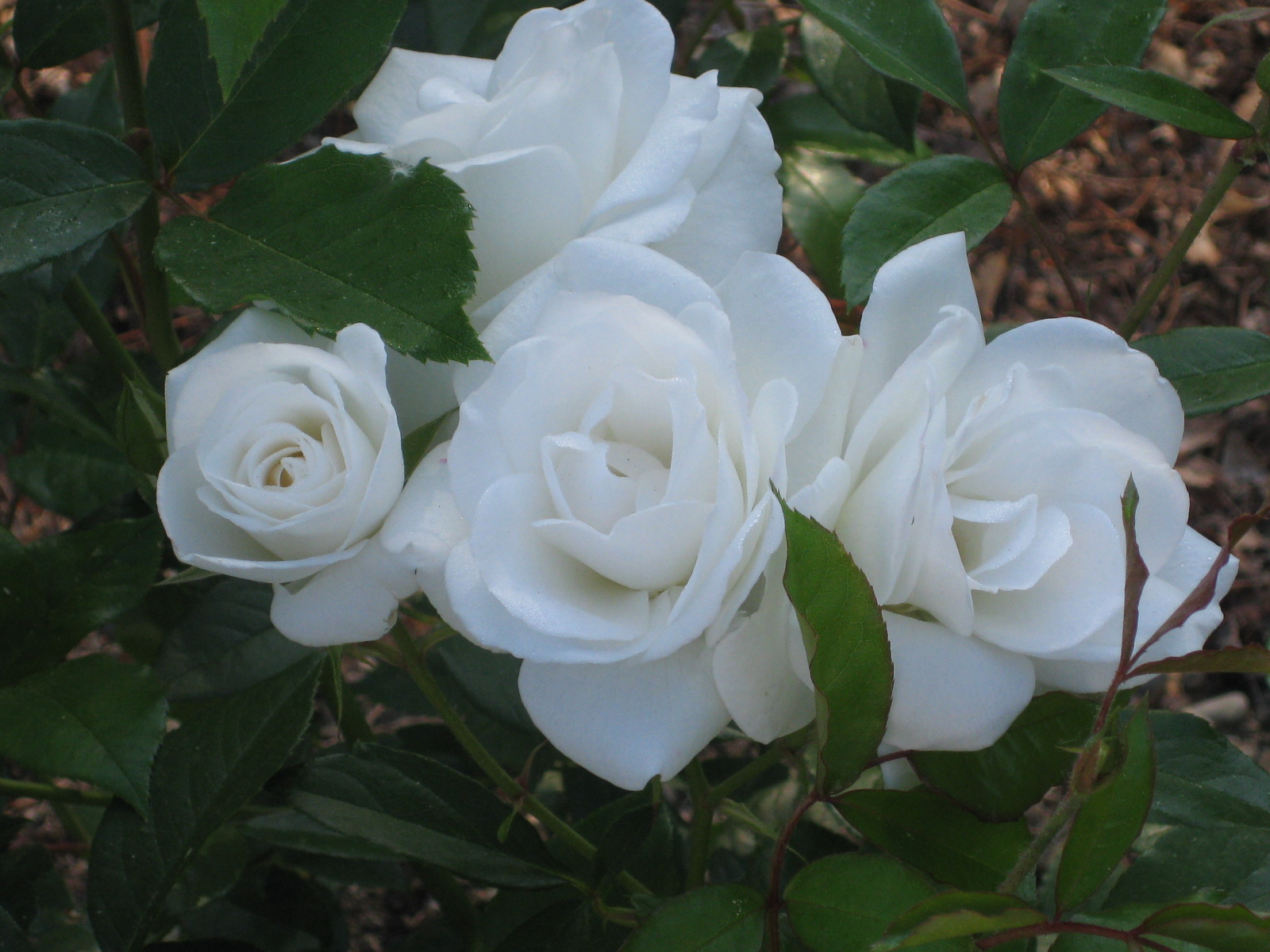 Although the Pink Iceberg rose have lately been developed, the original white Iceberg is still considered to be the golden standard for all white roses.  Known to be the only rose to have the purest of all whites, Iceberg is also known for its winter-hardiness and disease-resistant foliage.  This rose also boasts of a light rose fragrance that lasts through the cold winters and even through the heat of summer.
Mister Lincoln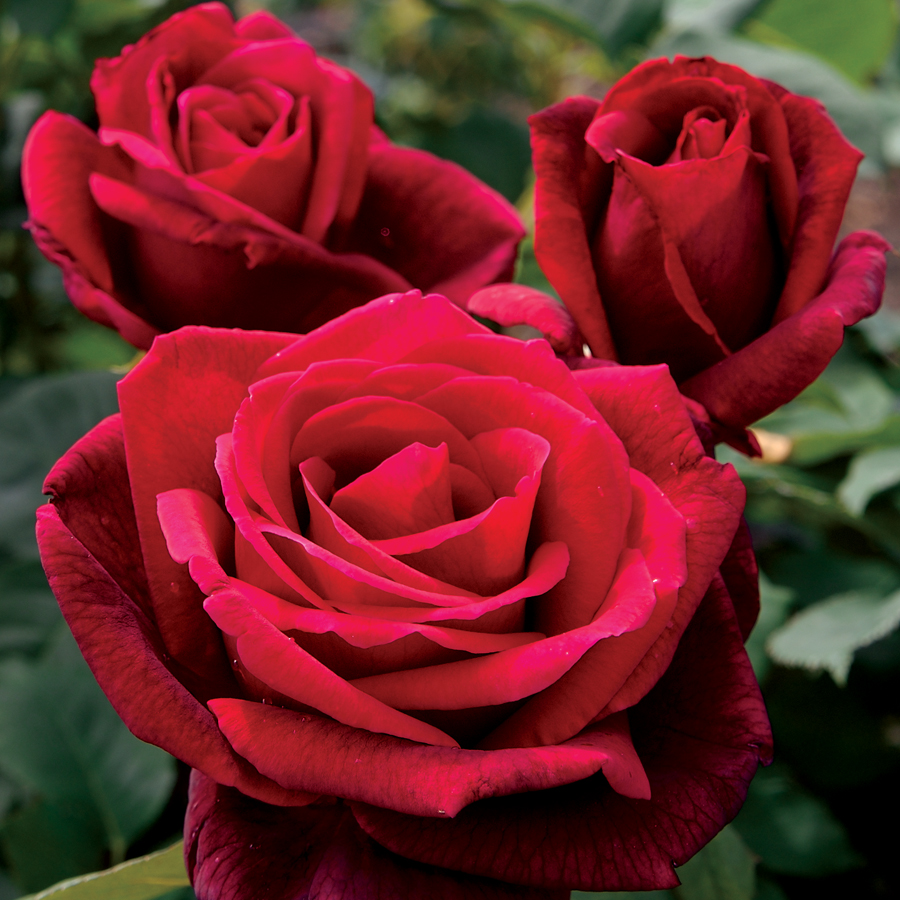 If the Iceberg rose sets the standard for white roses, Mister Lincoln is the classic dark red rose known for its fragrant scent and elegance.  In 1965, Mister Lincoln won an AARS award and has, since then, snatched a place in the hearts of gardeners even up to now.  It is winter-hardy and is a repeat bloomer.  This is a long-stemmed hybrid tea rose and are well-used by florists for Valentine's day bouquets and indoor decorations.
Pink Promise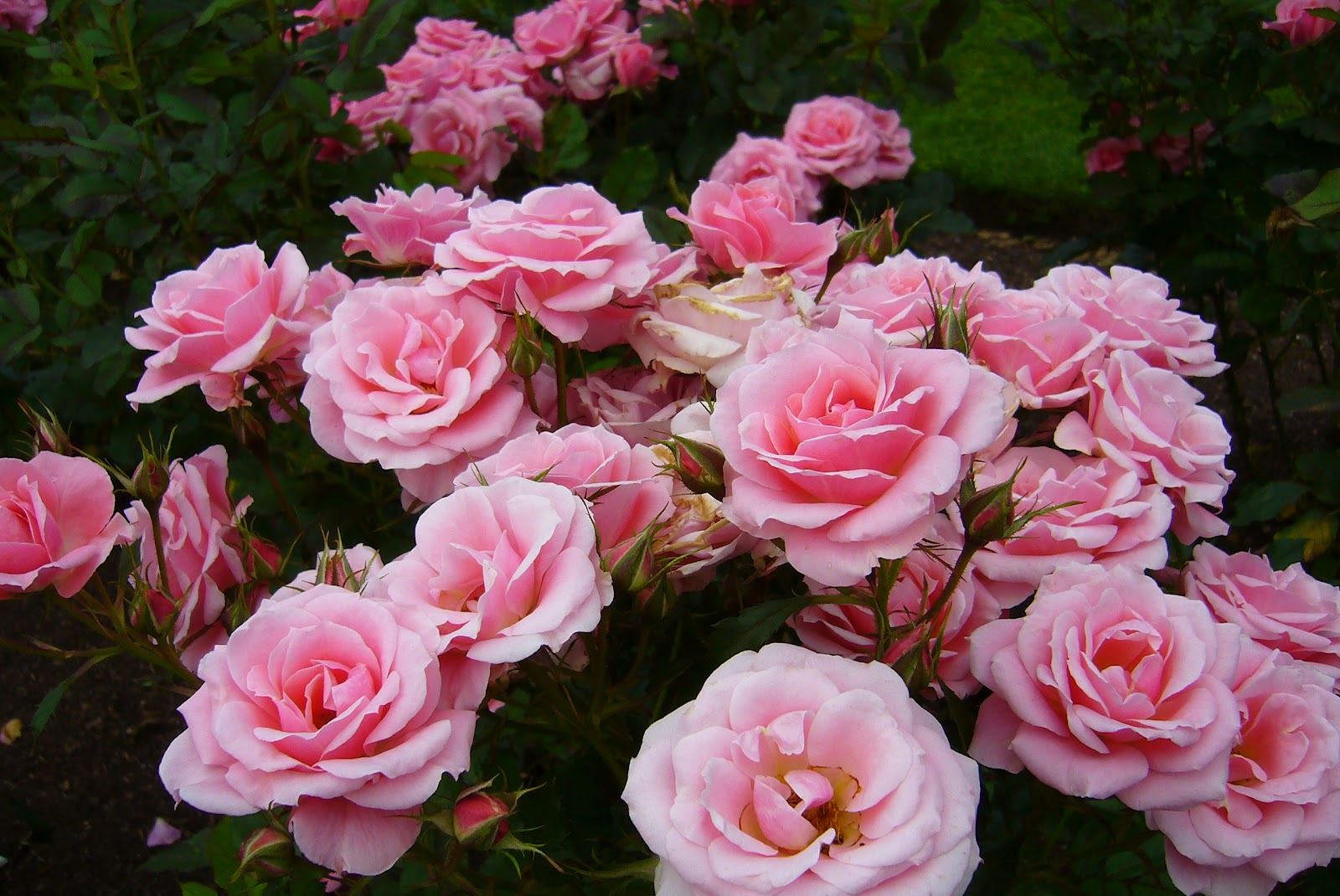 For every purchase of the Pink Promise rose, a percentage of the proceeds is donated to the U.S. National Breast Cancer Foundation as financial assistance to the execution of the organization's breast cancer awareness campaigns.  And that is not the only reason to plant the Pink Promise rose because it has high disease resistance and winter hardiness.  It also boasts of beauty with its pink petals highly contrasting with dark green leaves and a fruity fragrance that fills an entire room.
Graham Thomas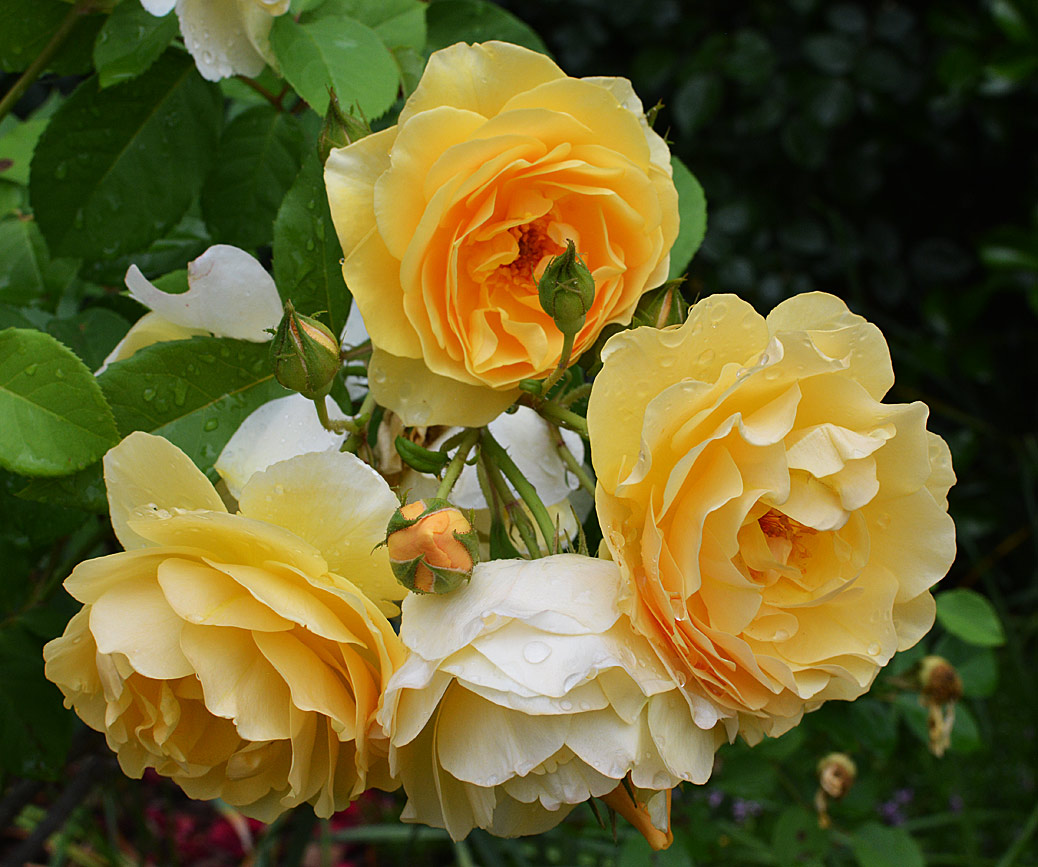 This David Austin-bred rose is one of the best English roses to grow in your garden.  It can take on the form of classic shrubs, or it can vigorously become 10-feet climbers.  A newly opened Graham Thomas bears a rich, golden color which fades into a buttery amber as it fully blooms into a cupped, double flower.  This disease-resistant English rose is also very popular for its fruity scent characteristic of many tea roses.
Cinco de Mayo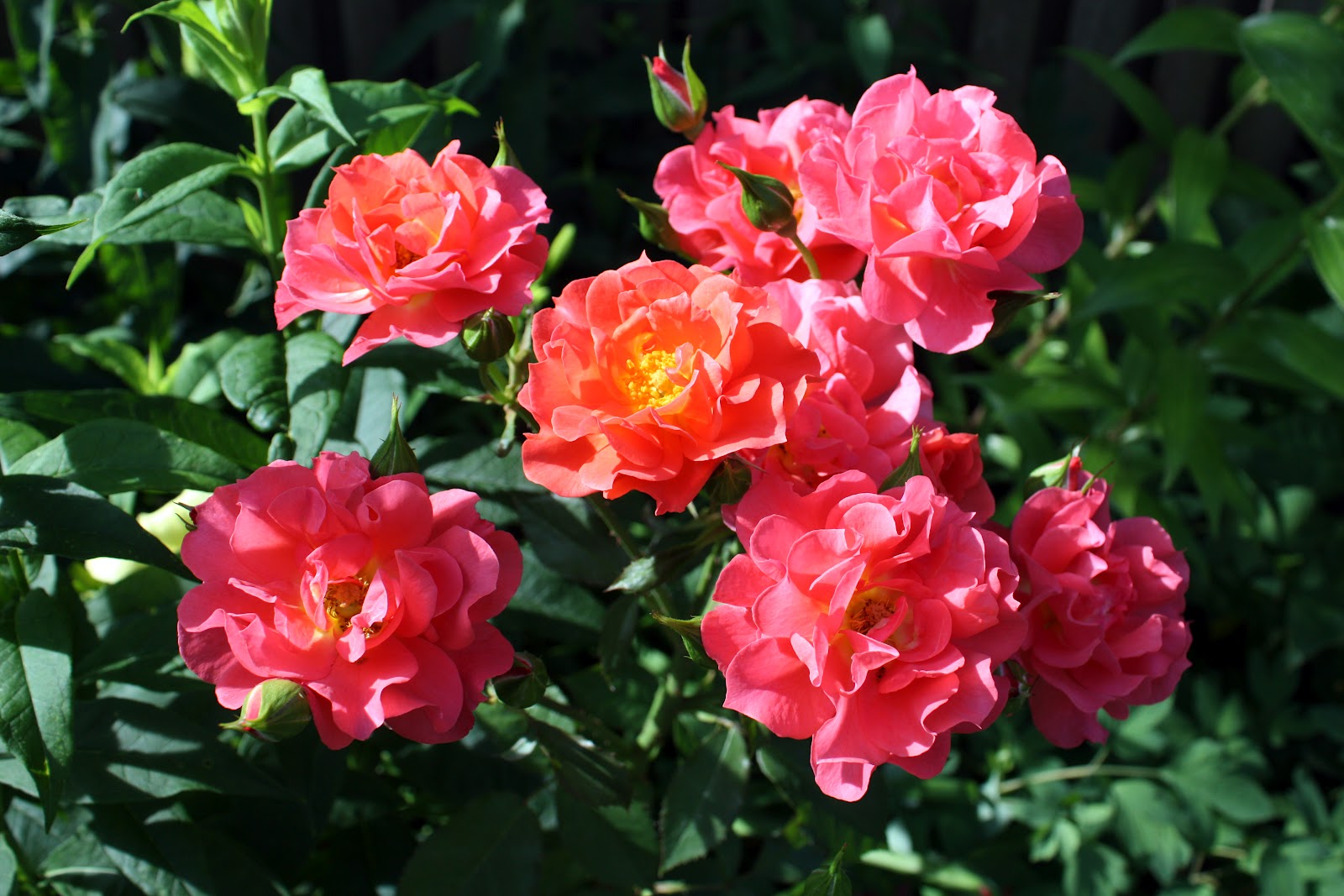 One of the most unique of all rose varieties, the Cinco de Mayo received an AARS award for 2009.  Its color is a blend of smoked lavender and a rusty scarlet, bringing with it a festive air into your garden.  Developed by Tom Carruth and introduced by Weeks Roses of Rancho Cucamonga, California, this floribunda is also very winter-hardy and disease resistant.
There you have it—the best roses to grow in a garden located anywhere in the world.  These varieties are all original beauties that have their own properties for thriving in hot and cold places and enduring pests and fungi that bring disease.  We hope that this list was able to help you decide what to plant next in your own front yard.  Happy gardening!