Moving into a new property is exciting, but it can feel a little strange during those early weeks. Making a house feel like a home does take some time. It doesn't have to be as difficult as you might think, though.
The key to achieving the homely feel is to create an environment that feels suited to your family. It doesn't matter how perfect the property is, there will be some work required to complete it.
Here are some easy tips to transform your new home for the better.
Stamp Your Personality On The Home
The new home is essentially a shell for you to build memories. Embrace the excitement and your house will quickly begin to feel like yours.
Your family are starting a new chapter, but that doesn't mean you have to start entirely from fresh. Celebrate magic moments from the past by placing photographs around the home. It is a simple but effective way of quickly creating a family atmosphere. It's a very cheap solution too, which will please you after the expense of moving. These other cheap options are also great help if you're feeling the financial strain.
Simple decorations and quick fixes will help you stamp your personality on the building almost straight away. You can add to these items over the coming weeks and months by creating new memories along the way.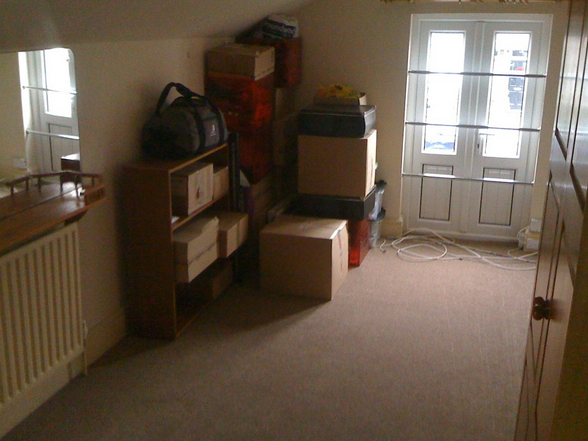 Take Care Of Any Maintenance
Nothing can take the gloss of a new home quite like broken items. Fixing any issues around the property will quickly inject an extra sense of homeliness, making it something that should rank highly on your 'to do' list.
Making the home safe is obviously a major priority. You will never feel comfortable if there are known dangers lying around the house. Moreover, it could prevent an unwanted trip to the local emergency room.
Safety isn't the only thing to consider, though. This is your new castle and you need to feel happy here. Little problems around the home will slowly test your patience, even if those issues are down to efficiency rather than productivity. Just because something works, it doesn't mean it works right.
Professional services like Laird and Son's air conditioning repair won't just fix problems, they will make your household more energy efficient. Your new property will feel more homely while you get the added bonus of knowing you'll save money long term.
Appreciate New Features
Most properties boast a few features that make them stand out from the crowd. You should look to make the most of these from day one.
It can take weeks or even months to get fully settled. Appreciating the little luxuries of your new home will make the process run smoother. If you're lucky enough to have a swimming pool, then use it. Don't wait until the home decorating is finished before making the most of these opportunities.
If you get acclimatised to these new features quickly, then the home will feel like yours in no time at all. Then you can get on with enjoying your new life to the fullest.