It's a problem many individuals and businesses face; they aren't available to receive a package. What happens when you are away and want to receive a package? It might be delivered to a neighbour or returned to the postal sorting office. This is quite frustrating and of great annoyance for most people. However, with this problem comes a modern solution, which is named Brizebox
. This guide takes a look over this specific dilemma, the resolution, and some tips. Let's begin.
Ordering products online has hit record highs, and this trend isn't set to peak anytime soon. This translates to parcels zooming from depots to homes on a scale never witnessed before, with Christmas proving to be one of the most demanding periods of the year, owning such a product might seem like a great purchase. Questions arise from this scenario, such as; Why should I have to wait in to collect my parcel? Brizebox attempts to answer this question by providing a solid and robust postal box which fits onto any wall.
What makes Brizebox so great? There are many reasons, but specifically, it's secure and aimed towards the British market. Simply, it solves a problem, one of which is growing.
The issue with parcels is that they are not postable through a letter box, and for those who might own an open porch, this is certainly not the answer for more expensive packages – whilst it's nice to think that we are surrounded by honest people, sadly not everyone has this great quality. In fact, I feel it important to highlight this very issue, just see for yourself by watching this video – which features a UPS package being stolen in the US.
Brizebox isn't just designed for the home, but for flats and businesses too. You can check their range of products here. It's a multi-functional product that comes in all shapes and sizes. For home owners, practicality needs to be greeted with something that is visually pleasing, after all, it's going to be attached to your home. Whilst not a great issue for businesses, one thing is clear, Brizebox comes in many shapes and colours, allowing you to find the perfect fit for your specific environment.
How Does it work?
Packages are inserted into the top compartment, and the item is then dropped into a secure locked draw that is openable by the receiver. Check out this animation below for a visual demonstration.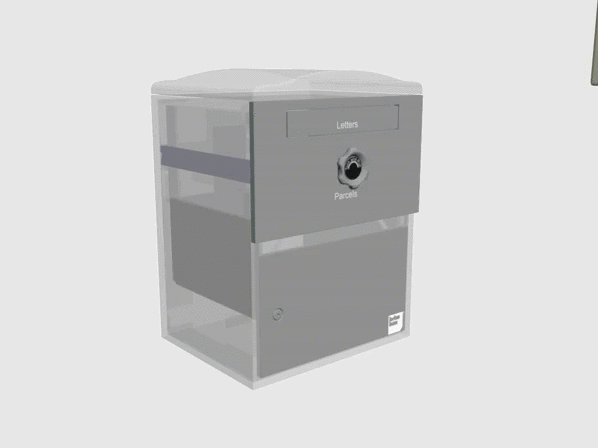 Watch the video demonstration