If you are planning a trip to Las Vegas, then you are sure to be interested in checking out some of the amazing casinos available. Thus, this article is ready to provide you with the necessary inspiration with some casino based movies.
With winter in full swing, we only have cold and very dark days to deal with for the next couple of months. Going and coming back from work in the dark can be somewhat depressing. Luckily, in this day and age, we have plenty of enjoyable things we can do to amuse ourselves from the comfort of our cosy homes.
One of the indoor activities enjoyed more and more is the opportunity to enjoy our favourite casino games online. However this can be a rather solitary hobby, so it always worth taking a break from playing at an online casino slot games for real money prizes. A chance to spend quality time with friends and family. You don't even have to leave the world of casinos! Chill out and watch one of the many quality casino themed movies out there. Who knows? You might pick up a few tricks or do some healthy reflection on your own gaming habits. Watch the High and lows of the flamboyant, lovable and often shady characters in these top 5 casino movies!
Our favourite Casino themed movies:
The Cooler (2003)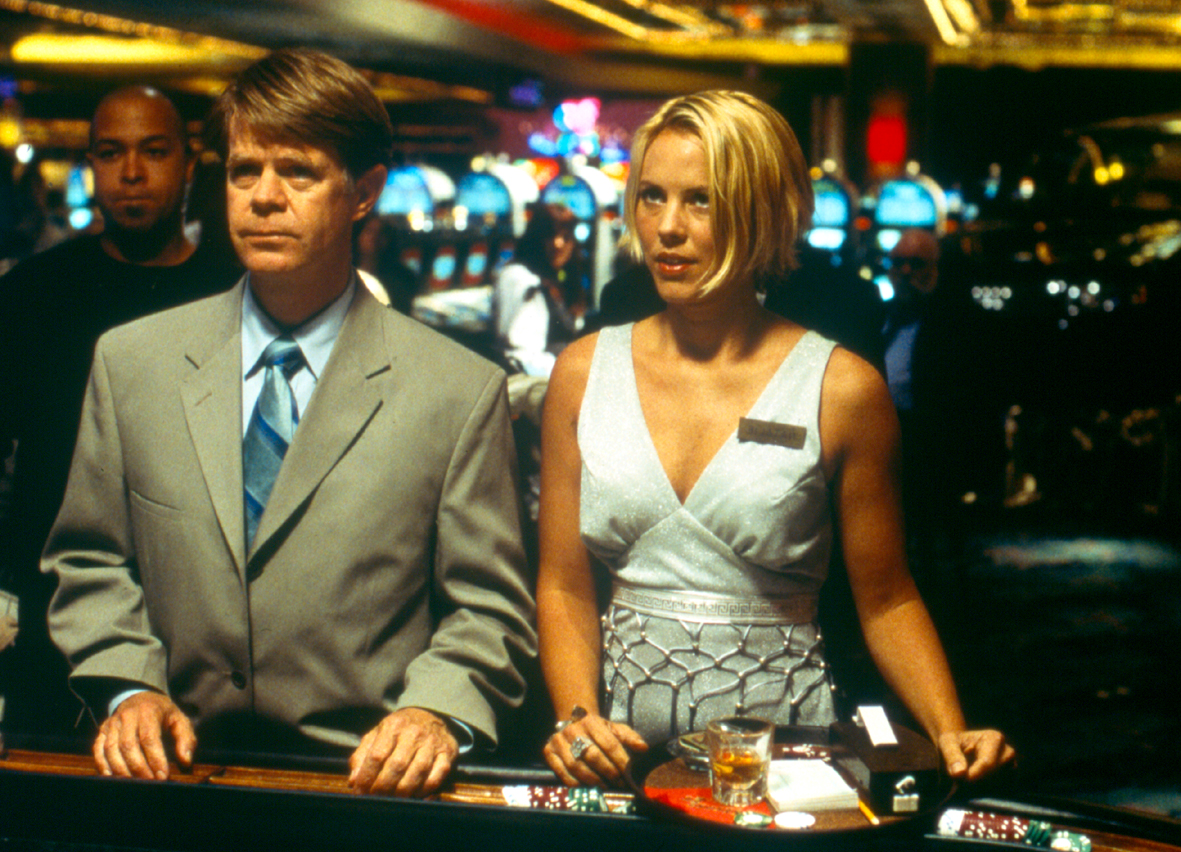 Bad luck just follows some people around when money and gambling are involved. Set in an over the hill bricks and mortar casino in Las Vegas, The Shangri-La Hotel and Casino. This indie, romantic comedy follows the story of Bernie (William H. Macy) who owes this mob-run casino over 100,000 dollars. The casino boss (Alec Baldwin) realises he is so unlucky that he hires him as a "cooler" to spread his bad luck to anyone who gets on a winning streak at the casino. This agreement is working out fine until Bernie falls for a cocktail waitress and his luck starts to change proving that love does the strangest things to all of us.
21 (2008)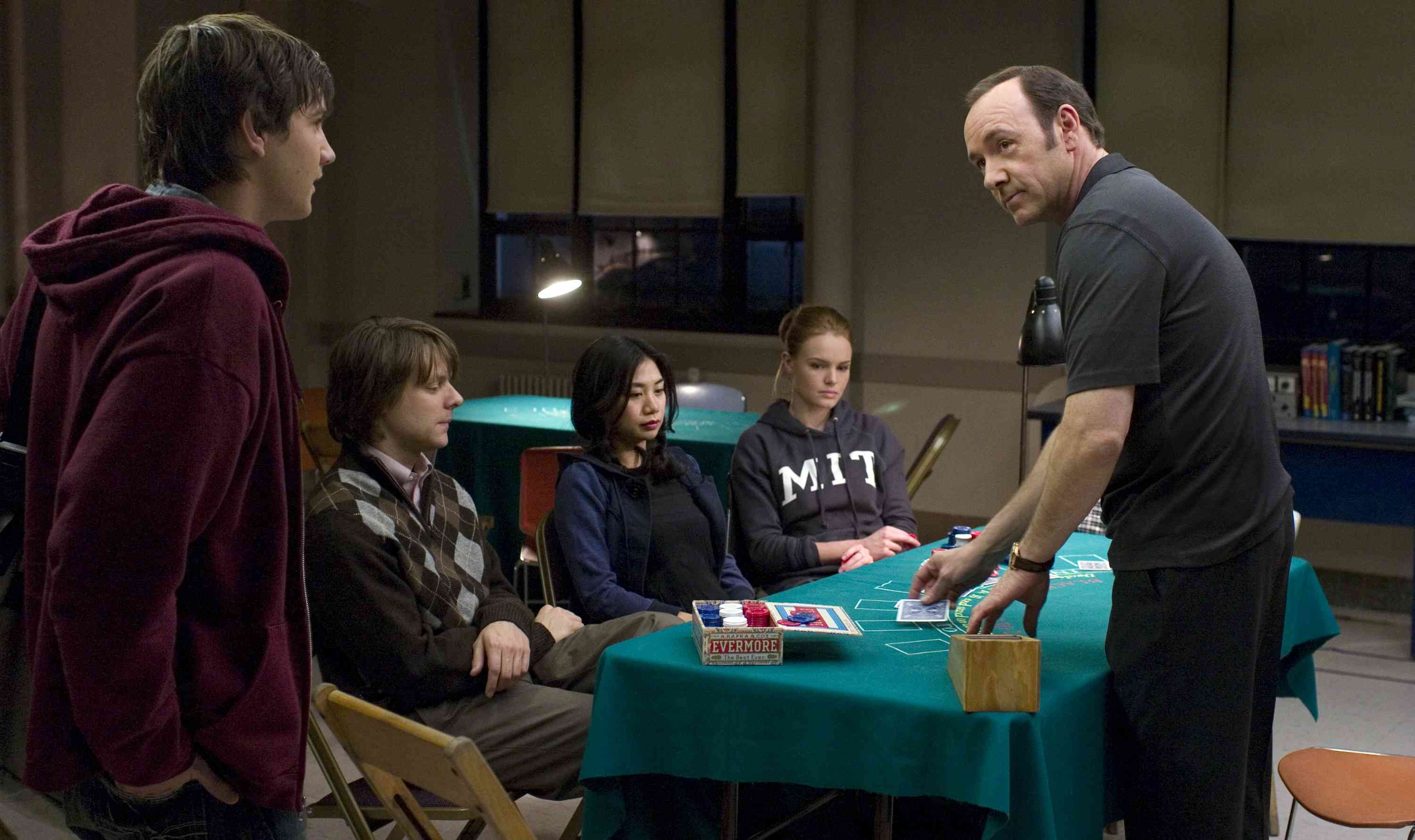 Card counting is not illegal but casinos despise it above most things, so much so they might get the baseball bat out on you if they catch you. A group of gifted MIT college students led by their prodigious professor (Kevin Spacey) devise a card counting system when playing Blackjack and hit one casino after another to good effect. All good things though must come to an end and this is the case when the casinos get wind of their audacious scam.
Owning Mahowny (2003)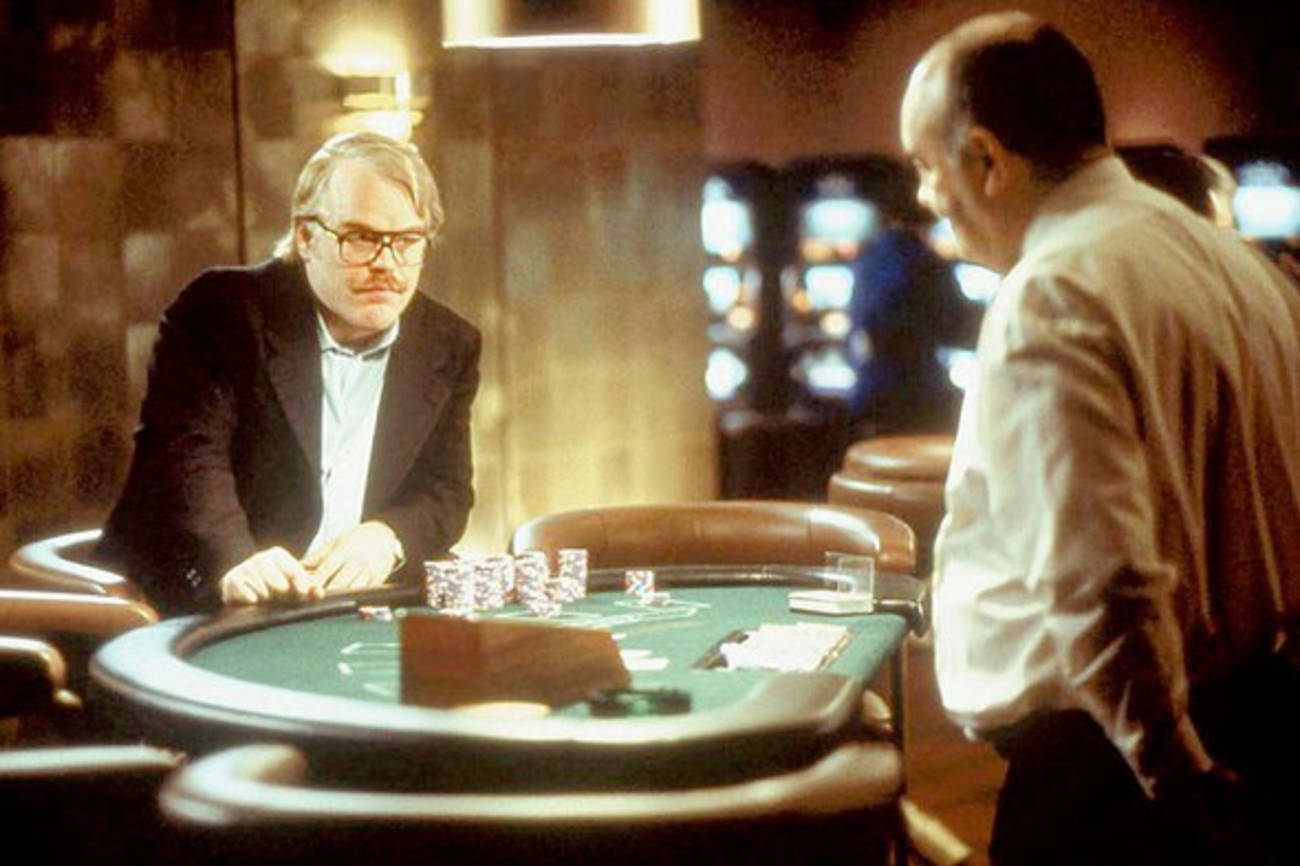 Based on the true story of an enterprising Toronto bank manager, Brian Mahowny (Philip Seymour Hoffman) who on the surface has a great life ahead of him but is obsessed with gambling and the thrill that comes with it. With access to the bank's unlimited funds, he creates dummy accounts to fly to Atlantic City and gamble it all away. The manager of the casino (John Hurt) has seen his fair share of obsessive gamblers but becomes captivated by Brians inability to stop until he has lost everything.
High Roller: The Stu Ungar story (2003)
Anyone who likes poker will have heard of Stu "the kid" Ungar who discovered at a very young age he had a talent for playing high stakes poker and gin rummy. By the age of 20, Stu (Michael Imperioli) was heavily indebted to the mafia. Legend has it his father bankrolled him in a Las Vegas gin rummy tournament which he won. He then went on to win back-to-back WSOP tournaments in 1980 and 1981. His penchant for prostitutes and drugs and betting on the horses plagued his short life until he came from nowhere to win a third WSOP bracelet in 1997.
Croupier (1998)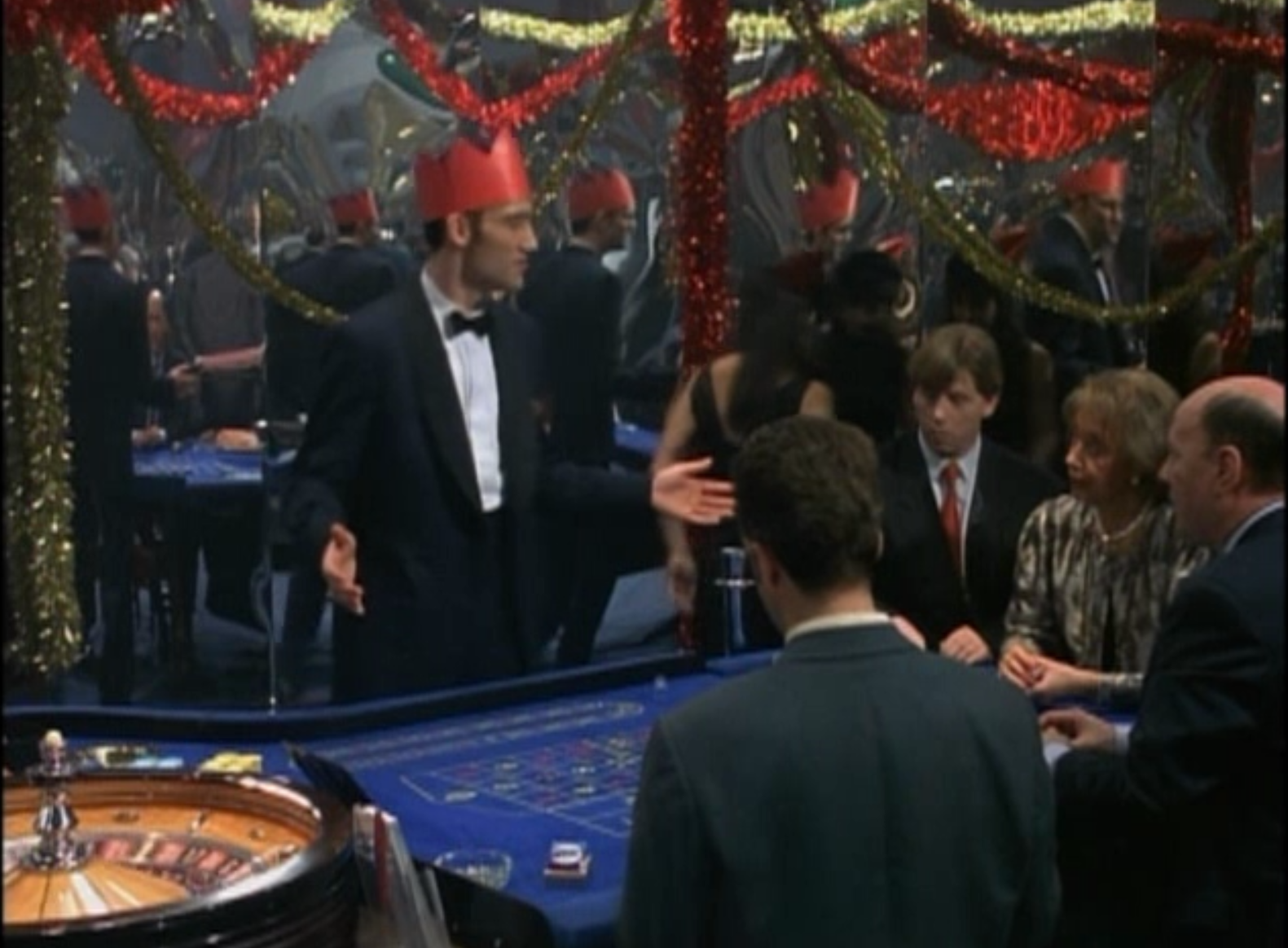 Jack Manfred (Clive Owen) is bent on becoming a renowned author but is suffering from the dreaded writer's block. He takes on a job as a croupier and as much as he tries to stay aloof, finds himself immersed in the dodgy world of casinos in London. Croupiers work strange hours and stick together to get through it all.  For them if a client wins or loses makes little difference giving Jack great material for his novel.
This is only the tip of the iceberg when it comes to casino-based movies. Gambling is an inherent vice and all that surrounds it has fascinated generations and will continue to do so for years to come. Next on the casino horizon is an all female Ocean's 11 spin off starring Sandra Bullock, Kate Blanchett and Rihanna which will give the Rat Pack a good run for their money!