How To Create An Office In Your Garden!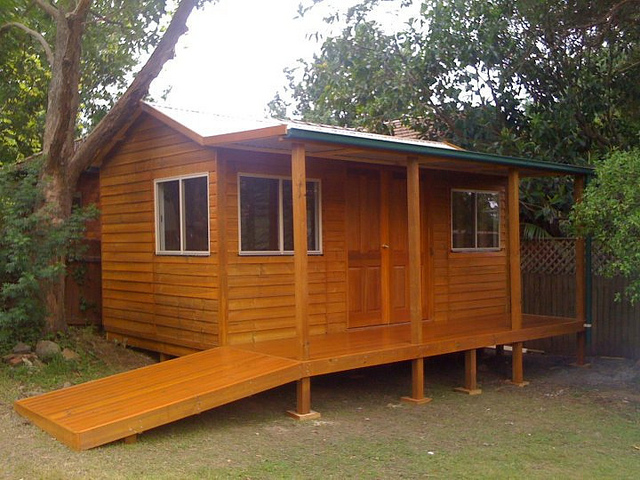 Working from home is great because you don't have to spend money on transport costs to your place of work, and you also don't have to sit in traffic jams or wait for any late-running buses or trains. You only have to travel a few feet to your sofa or spare room in order to start your day!
How your home can affect your productivity
But the only downside to working from home is that you can't easily escape noise and distraction from other family members or pets. Obviously if you live alone this isn't too much of a problem as the only person to distract you is yourself, but if you share your home with other people then this can end up to be something that will really affect productivity.
This is not something you should let happen, especially if you are self-employed, because you could potentially lose out on income! So apart from leasing an expensive office somewhere or working from a library, where else can you go? Well there is one solution that is much closer to home: your garden!
The benefits to working from your garden
Now you might think that I am simply telling you to go and sit down on a picnic blanket with your laptop and smartphone in tow, but actually a popular alternative to working from inside the home is to set up an office in your garden.
The concept is simple: you construct an office in your garden which has electricity, telephone and Ethernet (networking) connectivity to it, and you will be far enough from the house to have some much-needed peace and quiet to get on with your work, but close enough when you want to "go home".
Some people might be reading this and wonder why I don't suggest an extension or a conservatory. The problem with conservatories and extensions is that they are obviously attached to the house; this means that they are easily accessible from the interior of your home by other people, and aren't any different to working from a spare room upstairs for example.
Options available for garden offices
There are a few different options available to you when it comes to building your own garden office, which are as follows:
Shed conversion – it is perfectly possible to buy a large garden shed and convert it into a garden office. You would need to insulate the interior of the shed and then install plasterboard, which you would then plaster over and then paint, and then stain the outside of the shed to prevent the wood from rotting or getting weathered. This option shouldn't cost you any more than £1,000;

Prefabricated office – there are many companies in the UK that offer prefabricated offices which they would come and professionally install for you, however the costs associated with such constructions normally amount to a minimum of £8,000;

Portable building – affectionately known by most as a portacabin, these are ideally suited to homes with large gardens and access for a lorry to back up and offload it onto your garden. The downside with these is that they aren't pretty, and are more suited to construction sites.
Some people even build bespoke two-storey garden offices, but aside from the fact that these cost an absolute fortune to build, they need to be planned properly, and correct beam calculations need to be made for supporting walls etc.