How To Start A Successful Business In 5 Easy Steps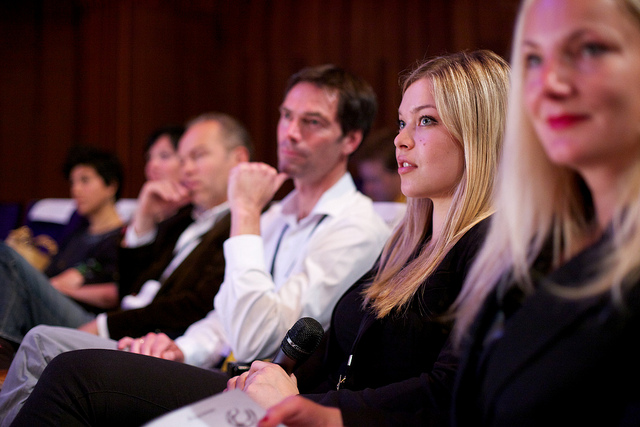 As we reach the end of 2013, thousands of people across the UK are looking for more stable forms of employment that will bring a secure income to help pay for their families. Some still have faith in traditional work, whilst others feel the need for a change is a top priority. This is why hundreds of new businesses are being started in this country every day, and why that number is set to increase tenfold as we enter 2014 and beyond. To me, this seems rather refreshing and encouraging, as it could mean the working class of Great Britain are finally starting to take their wealth back from the multinational corporations.
So, if you've been watching new companies appearing in your town and you want to have a go yourself, the chances are you'll need some advice or tips, right? Well, as a business owner myself with years of experience in the field, I feel confident enough to offer it to you. Just spend the next few minutes reading through this post, and I'm certain you'll be in a much better position than you were prior to coming here.
1 – Thinking Of A Concept
This is your first move, and in truth, is the most important one. Conjuring a concept idea for your business will determine exactly which route you should take to ensure success. Basically, you'll either need to identify a gap in the market or bring a totally new product or service. The number of competitors you have will almost always determine how prosperous your company becomes. You've probably noticed that every town in the UK has hundreds of different hairdressing shops at the moment – this means none of them are making a killing, understand?
2 – Raising Capital
Depending on exactly what your firm does, the amount of capital you'll need could range from nothing to hundreds of thousands of pounds. So, it's important that you determine this amount exactly at the earliest time possible. Once this is done, you'll need to create a watertight business plan and start visiting the banks or private equity companies.
3 – Running Your Business
There are a number of factors you'll need to consider when your firm finally gets up and running. You might need to deal with employees, set up policies or sort out wages, and for all these tasks, you could do a lot worse than enrolling in some business training.
4 – Finding Clients / Customers
Unless you've started a retail company (in which case you can sell directly to your customers via your own website and others like eBay and Amazon), you'll probably need to do some advertising during these initial stages. Google Adwords and Facebook are both pretty good, as you don't have to spend a fortune and can target your ads better than ever before.
5 – Reaping The Rewards
Now your staff are trained and you've found enough customers to keep you afloat, it's time to work on growth and plan exactly where you're going from here, but before you do, give yourself a little pat on the back for getting this far, and spend some time enjoying the company you've built.
If you've followed me this far, you should now have a profitable business that stands the best chances of succeeding in the future.
Good luck!