How to Find Authentic Antique Furniture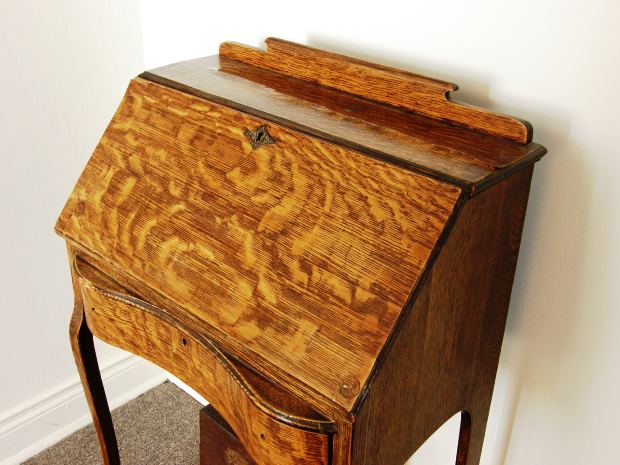 Wooden antique furniture can look beautiful in any style of home, and they don't have to be expensive to buy either. If you are keen to get your hands on a piece, then try looking around second hand shops, or even at boot fairs. There you might just find a stunning piece that is going to fit right in within your home.
Of course you can always go to antique auctions, look in the local papers or online for ones that are going to be near you. It is also best to get there early or have a brochure sent out prior to the auction day, so you can get an idea of the items you wish to bid on and set yourself the amount you are willing to pay for it.
But how can you tell a real antique piece of furniture from an imitation? You could go down the easy route and get an expert opinion on it, but this can cost you and also you are not going to have someone on hand all the time. So keep on reading to find out some tips on how to tell a wooden antique from an imitation piece.
1 – What Is An Antique
Typically an antique can be classed as anything that is 50 years or older, where fine antiques are those that are 150 years or more; and where the item has distinguishing features and has fine artistry.
2 – Look At The Joinery
All furniture made before 1860 was done so by hand, anything after this time would have been done by machinery. The first thing to look at is any drawers that the item might have; take it out and look towards the back of it. You will be looking for the fastenings where the sides meet. When the item has less dovetail connections and they look a little out of shape, you will know that these have been cut by hand, so pre-date 1860.
3 – Look At The Symmetry
Not surprisingly when items are handmade they are not all going to be the same, so check out any carvings, spindles or rungs that are on the piece. You will need to have a sharp eye to see any differences, as they can be very subtle.
4 – Look At The Finish Of The Wood
Very old pieces of wooden furniture were finished using shellac, oil, milk paint or wax. You can test these in a variety of ways using alcohol or ammonia; when put onto the surface they will dissolve the finish. Of course you are not going to be able to do this to every piece you come across, you may just have to take the chance on buying it and then testing it at home.
5 – Look At The Wood Used
Before the 1700's the wooden furniture pieces made were made of oak; following this carpenters moved to mahogany and walnut. Although imitation pieces can use these woods, when you factor in the finish, and the joinery you can see the difference and can more or less confirm whether the item is antique or an imitation.