How to Fit Carpet Yourself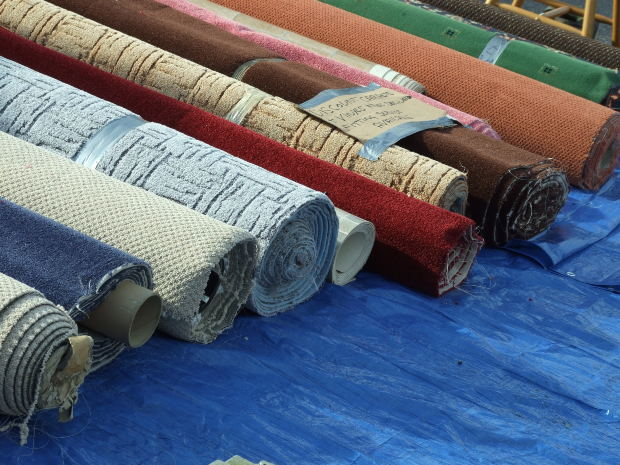 If you are planning to install new carpet in your home, you may want to fit it yourself instead of hiring a professional as hiring someone else to fit your carpet can get expensive! The process of fitting carpet is simple and can be accomplished with a minimum number of tools and time, with the correct know how of course! Anyone who can use a tape measure and razor knife should be able to fit a carpet. You will be on your way to a lovely new fitted carpet in no time.
Choosing your new carpet is your first port of call. You can find new carpet online or you can pop down to your local store. When researching online, try to search for something like 'commercial flooring poole' to make sure it brings up local suppliers.
Firstly, you need to remove the old carpet and underlay. Unless you plan to reuse it, also remove the tack strip that holds the carpet in place as you will not need this anymore. If you're unsure what the tack strip looks like, it's a narrow strip of wood with small curved nails protruding from it and is placed one-half inch from the wall around the entire perimeter. If removing the sharp tack strip, wear thick work gloves and use the claw part of a regular hammer to pry it up from the floor. Be very careful of the curved nails; hence the need for gloves!

The next job is to measure the entire room from wall to wall. Add three extra inches on all sides to give yourself room for error; the last thing you need is to be left short and realise you've wasted money!

Cut out the piece of carpet using your razor knife. This is a tool you do need to be very careful with! Try and keep a steady hand whilst cutting to give yourself a straight edge.

Lay out the carpet pad perpendicular to the direction you plan to install the carpet, and staple it near the tackless strips with a staple hammer.

Place the carpet in the room. The carpet should go up every wall three inches or so. Once this is done, you can begin the installation process.

Again with a razor knife, you then need to go around the edges very carefully to give a neat finish to where the carpet will meet the wall. Where the carpet edges join, you'll need to create a seam. The seamed edges of both carpet segments must be straight to create the best finish.

Trim excess carpet with a wall trimmer, which rests against the wall and provides a straight cut at the correct spot. Use a stair tool to press the cut edges underneath the baseboard trim.
Following these guidelines should ensure you do not need a carpet fitter. It will save you cash and give you a great sense of pride to know you have done it! Brand new and well laid carpet feels so nice beneath your feet, so go and enjoy yourself; you deserve it!