When you start running a catering business, you need to focus on how to make it thrive. And this can be more tricky than you might think. Whether you're running a catering van business or a regular catering business you need to take the same approach. These are some ideas that will help the company grow and thrive.
Make Sure You Hire Enough People
Your catering business might have started off small, but you need to make sure you have plenty of staff. There is nothing worse than struggling and making mistakes due to lack of workers. You need to make sure you hire enough to people that you can carry out your roles effectively. It's important to understand that there are a lot of different roles that need to be carried out within a catering business. And you need to try to hire enough people to fill all of those roles.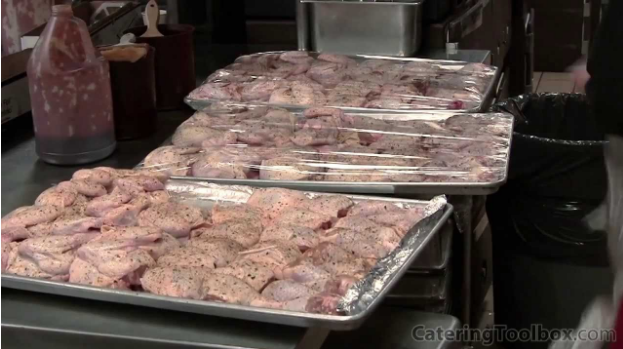 Quality Control
Any time you decide to work with food quality control needs to be the principal focus. Remember that people can get ill if you don't prepare, cook or store your food properly. And that's the last thing you want to happen. So, make sure you use catering maintenance services to make sure all your equipment is clean and fully functioning. You also have to place close attention to temperatures and make sure you clean as you go.
Get Your Name Out There
It's important when you run any business to get your name out there and market yourself. You're not going to achieve much success unless you market your business properly. Getting your name out there is an important part of the process of helping build the brand. You should set up a website, use social media, and send out for flyers as well.
Weddings
Weddings are the bread and butter for a lot of catering businesses. And you need to make sure you do what you can secure as much wedding catering as possible. The best way to get started is to offer your services to friends or family for free. Then you build up a reputation and start to attract interest from other people. Always be considerate of exactly what the bride and groom want and focus on making the most delicious food imaginable.
Be Professional
You always need to make sure you maintain a professional image all the time. When you're dealing with people's food they want to know they can trust you. And it's essential that you are always professional whenever it comes to dealing with food. That's also means having the right equipment, ensuring your staff are fully trained, and making hygiene a priority.
When you run a catering business, it's all about quality and reputation. So you need to make sure you focus on making the food as great as it can possibly be. There are so many ways in which you might make mistakes and go wrong with your catering business. Your job is to keep things on the straight and narrow as much as you possibly can.