As a homeowner, you always want to look for ways to make your property the best it can be. Now, there are plenty of ways you can improve the home and make it better. This is important because you need to be proud of your home and look for ways to increase its value. Have a look at these awesome ideas that will help you to make your home that much better.
Extension
When it comes to improving your property one of the best things to do is build an extension. This could be extending onto the side of the house or a separate outhouse altogether. The most common form of the home extension has to be a conservatory. These are a fantastic way of giving you extra room in the home and they add considerable value to the property. Have a think about the kind of extension you'd like to do. You may need to get in experts or secure planning permission before you begin.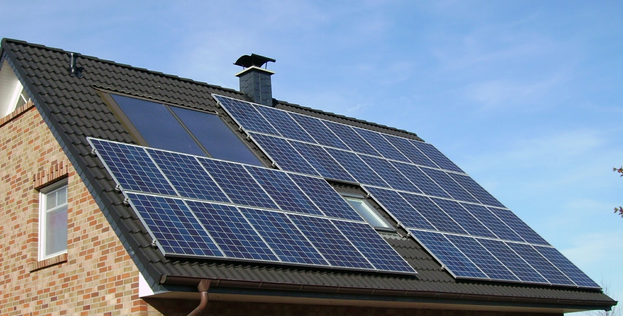 Go Green
A lot of people these days place emphasis on embracing a greener style of living, and this is important. We need to protect the environment and take steps to become more eco-friendly. Luckily, there's plenty you can do in this regard in and around the home. Start off with a simple recycling system to begin with. Then you need to get solar panels added to the home to cut down on energy bills. You might also want to think about getting a water tank put in the garden, and installing eco-friendly LED light bulbs.
Declutter
One thing's for sure these days; we all like to hoard things. Many of us have so much stuff that we just don't need. A lot of it will be duplicates of other things, but some may even be things we've not used in forever. It's time to have a declutter and get rid of the stuff you don't need anymore. You could throw it all away just to get rid of it, or you might even consider selling it to make a bit of extra cash. Whatever decision you make you need to get rid of all the stuff that's taking up space in the home.
Open Plan
These days many rooms in the home can seem rather cramped and claustrophobic. So the way to fix this problem and to make the home better is to go with an open plan design. This idea is particularly pertinent when it comes to the kitchen. You see, the kitchen is the crown jewel in your property, and it's your big sale ticket. So it's important to make it as awesome and possible. And the best way to do this is to go for an open plan design. This makes the kitchen more spacious and practical. It also helps turn it into the social hub of the home.
Storage Space
Something that a lot of people often struggle with in and around the home is storage space. Let's be honest, we all have far too much stuff nowadays. And we could probably all stand to get rid of a lot of it. But it's finding places to store it that can prove problematic. Of course, there's the loft (if you have one), and the garage (if you have space). However, you should think about getting a storage shed for the garden. You can click here for more information about the kinds of sheds you can get. They are available in all sorts of shapes, sizes and designs. So you should have no problems picking the perfect one to hold all your stuff.
Repair
There's no doubt you're going to get to a stage where you need to make repairs in and around the home. Your property is going to be susceptible to general wear and tear over the years. So there will be things that you'll have to work on. Start by going around the property and making a list of all the repairs that need to be done. Once you know what they are you can plan how you're going to tackle them. Now, for some areas, such as the roof, you might want to think about getting professionals in. But there are plenty of other repairs you'll be able to do yourself. Fixing things improves the practicality and safety of your home.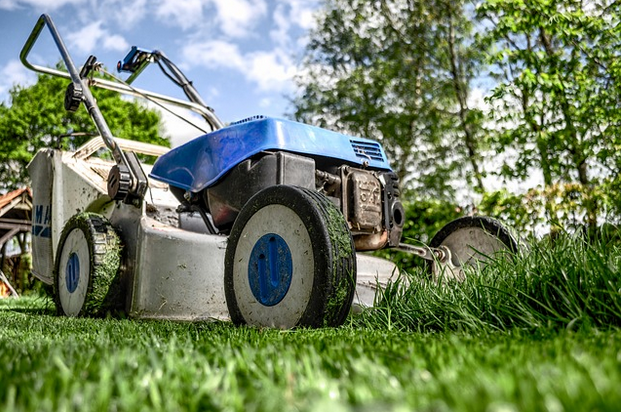 Get New Furniture
A lot of the time we find the entire visual appeal of the property can be brought down by having the wrong furniture. You might even find the furniture is old and worn down. Perhaps it's damaged and has stains on it. If this is the case, then it's time to get yourself some new furniture. Yes, you could use a throw for a time, but eventually you're going to need to replace it.
Modernise
A lot of homes these days come across as rather old-fashioned. This is often to do with the decoration or the furniture in the house. If you want to make your home better and add some value you should look to modernise it. This means getting rid of the old, garish, floral patterned sofa. Try replacing it with a brown or black corner sofa, or a leather one. Think about going for neutral colours and shades for your colour scheme. You may also want to think about hanging artwork on the wall as well. All this will help to give the place a trendy, contemporary look.
Too many people often forget the importance of keeping a beautiful garden. See the garden is like the dressing for the home itself. It's often the area people will see and judge your property on. If you have a messy, overgrown and unkempt garden, it's going to reflect badly. You need to make sure you keep on top of garden maintenance as much as you can. This means tending to the flower beds and mowing the lawn. Just try to keep the place looking neat, tidy and beautiful.
You've got to remember that there are many, many ways you can make your home better. You always need to look for home improvements that will benefit your life. By making the home better you improve your quality of living, and you add value to the home as well.