Everyone gets a little bored of looking at the same four walls from time to time and home improvements are a major part in keeping our sanity. However, we don't always have the funds needed to make the changes we'd like.
Nevertheless, it is possible to sprinkle that new home feeling over your property without breaking the bank. Even if you are working to a strict budget, these tips should help make your house feel like a home once more,
Fix Problems
As time goes on, we all encounter problems around the house. Sadly, we often leave a lot of these minor inconveniences until the item in question needs replacing. In the meantime, those issues make us feel like the home is falling apart.
That's easily solved. Just fix the problem before it becomes a major issue. Whether it's hole fixing or appliance repair, sorting those troubles will soon make your home feel like a new place altogether. Before buying anything new for the property, make sure the stuff you already have is up to scratch. It really is that simple.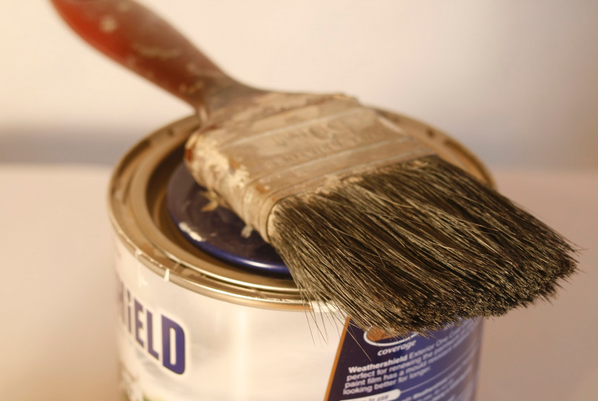 Celebrate The Garden
The garden adds a completely new dimension to the home and is one that should be appreciated by all homeowners. It also just happens to be one of the easiest and cheapest places to overhaul.
Turning your garden into a place for entertainment doesn't have to be expensive. The fact this process won't interfere with your daily life is another massive bonus, whilst the end results are truly fantastic.
If your garden has been undervalued, start treasuring it now. When you do, it will make your home feel bigger and better.
Paint The Walls
Colour holds a major influence on our perceptions of a room and a simple paint job can instantly alter the vibe of your home.
If you want a quick, easy, and relatively cheap way to change the aesthetic of your house then a change of colour is the answer. You can always hire a professional but the most cost effective way is to do a DIY job. Best of all, you can't really cause any irreparable damage.
It's always worth researching for ideas on what colour schemes might suit the purpose and shape of your room before committing to the decision. Once you've got that decision right, making your home feel new is a doddle.
Change Your Linen
Two of the best feelings in the world are a nice warm bath or shower, and jumping into bed. Even if you can't afford to decorate the bathroom or bedroom, a change of linen can instantly make the home feel more luxurious.
Comfortable, fresh bed sheets are a godsend and will easily boost your night's sleep. Likewise, brand new towels offer a lovely blanket of pleasure that can quickly take your mind off other home improvements you'd wish to make.
Cleaning and sleeping are two fundamental daily tasks. Complete them in comfort and your home will be a much happier place. That increase joy is bound to make your house feel like new,