Moving abroad appeals to many people. Some people are desperate to leave their home country, and some just want to experience somewhere new. The population of American people living outside of the US is estimated to be between 3.6 and 4.3 million. Australia is a popular country to go to, both with Americans and citizens from other countries. In 2011, there were over 90,000 US citizens living in Australia. However, it can be difficult to move to Australia, due to their points-based immigration system. There are several ways that you can get a visa to live in the country, and once you have moved there's a lot to do. From finding a job to buying a house, moving from the States to Australia is a huge task.
How to Get a Visa
There are several options for getting a visa to live and work in Australia, and they will depend largely on your occupation. Firstly, if you can find someone in Australia to offer you a job, your employer can sponsor your visa. This method is only for approved skills, and you can find a full list on the Australian government's website. The employer has to be able to prove that no Australian can satisfy the requirements for the job. Another method is being on the list of professionals and skilled migrants. There are several lists, in reality, including the Skilled Occupation List. This option is only for people aged 18-50, as is the third option: a business skills visa. This visa involves investing in an Australian business. If you're over 55 and have no dependents, you can enter Australia on an investor retirement visa.
Finding a Home
Once you've confirmed that you'll be moving to Australia, you need to find yourself a home. You can buy or rent once you reach Australia. It can be difficult finding a house or apartment when your new home is so far away. You can hire a relocation service to help you if you're short on time. They can help you to narrow down your choices. Although it's expensive, it is best to make one last trip to Australia before moving for good, to make sure you can view some homes. If you visit a residential development, such as Mirvac Residential, you can view lots of homes at once and make the process quicker and easier.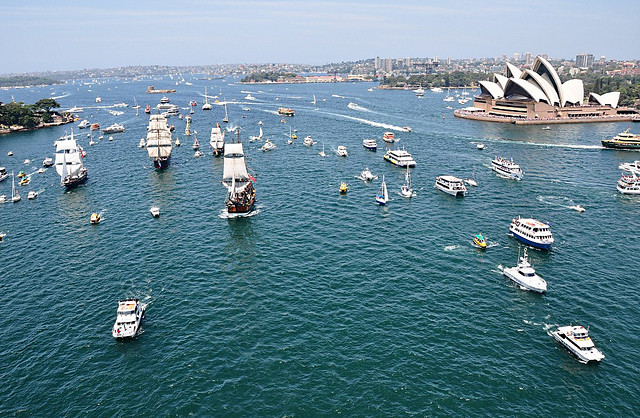 The Big Move
When it's finally time to move, there's a lot to do. First, you need to arrange moving your possessions from one country to another. It's a long journey, and it won't be cheap. The best thing to do may be to take as little as possible, and replace furniture and other heavy items when you arrive. One thing you probably don't want to leave behind is pets. Some people decide to spare their pets the stress of the move, especially with older pets, but many people prefer to bring their animal companions along. It's not cheap to move animals either, but it's worth it to have your best friend with you in an unfamiliar country. And finally, there's you. Don't forget to book your one-way ticket – although, if you're going to be visiting home, a return ticket will be better value.