Theft on construction sites is big business. Since 1996, the cost of theft to builders has risen by ten per cent, which is massive. In fact, it is that huge that it accounts for nearly $1 billion in losses every year. If you are in the construction industry, you can't afford to lose that kind of money. And, you can't afford to spend extra money on the inevitable replacements. Construction sites are easy targets because there is a lot to steal, and the majority have poor security. It is not uncommon for one key to fit all pieces of equipment. The following tips will help prevent theft on your construction site.
Increase Lighting When No One Is There
It is remarkable how much a bit of lighting puts off burglars. Even if they think it is a ruse, they can never be sure so they can never take the chance. Unless they are scoping the site for the whole day, there will always be that doubt. Did someone stay late? Am I going to get caught? A lot of theft from construction sites is opportunist because thieves know it is an easy option. As a result, lighting can play a huge part in keeping your materials safe.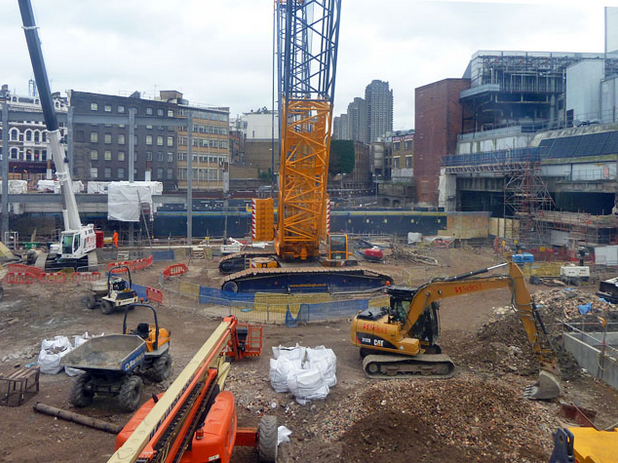 Keep Good Records
If you don't, you might not even realise you are being robbed. Metals like copper and aluminium are worth a lot of money, so you thieves don't even need to steal lots to make money. They could just take a little at a time to make you think that you have used your quota or not ordered enough. If your records are not spotless, that is a distinct possibility. But, if everything is ship shape and in order no one will be able to fool you.
Secure The Perimeter
If thieves can't get into the construction site, they can't steal anything and cost you money. You don't even need a complicated security system to make it happen. All you need are a few simple materials that make attempting to rob the place too much hassle. For example, you can add razor wire to the fencing or make the gates bigger and harder to scale.
If you want something more sophisticated and safer, you can try a wireless security system. Constructions sites usually don't have CCTV because it is hard to install, but a wireless system isn't and does the same job. All you need are security tags and alarms, and your site will be under surveillance 365 days a year.
For more information on wireless systems, check out websites like Tag Guard. Tag systems are among some of the most respected in the industry.
Review Your Current Plan
Thieves are always adapting to new technology and so should you. The best way to keep your site secure is to keep up to date with the latest technology and implement it where possible. One thing that is vital is a regular review. If your security systems are outdated, you don't stand a chance against resourceful burglars.
As long as you are proactive and paying attention, you will be part of the minority who is safe in the knowledge that their site is secure.