How to Qualify to Become a Solicitor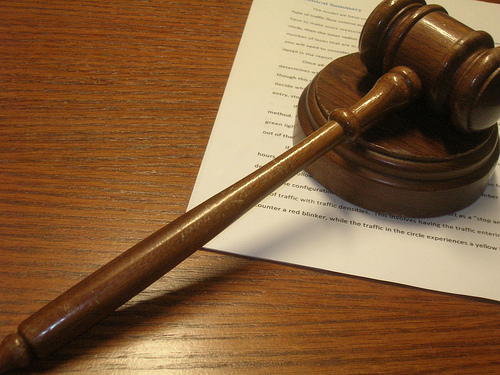 There are a variety of routes you can take to become a solicitor. Taking a law degree is probably the most straightforward way, as the studies will include everything you need for the academic training stage. However, even if your degree isnít in law, you can still become a solicitor, but you will need to realign your studies and take a Common Professional Examination or a Graduate Diploma in a law course. The Solicitors Regulation Authority is the body that sets the standards and regulations for solicitors in England and Wales, so youíll need to become familiar with these and ensure you can live up to them to become a good solicitor.
Qualifying With a Law Degree
One of the routes to becoming a solicitor is to qualify with a law degree. The SRA and the Bar Council are responsible for writing the conditions a law degree course needs to meet in order for students to qualify as a solicitor.
Applying For University
You should beware that when applying to university, places on law degree courses are highly sought after and the competition is fierce. Youíll need a strong academic record, along with a minimum of 3 good passes in any academic A level subject to get into some universities. Youíll then have the choice of studying full time, part time, or with distance learning.
What To Expect While Studying
Youíll be required to complete your degree within 1 year of the normal time for a full time study program, or within 2 years of the normal period for a part time study program. The academic stage of legal education will include the foundation of legal knowledge and is compulsory for students wanting to enter the vocational part of training. You need to get a pass of at least 40% in every subject, regardless of what the pass mark has been set by the institution.
Foundation subjects will be:
Obligations, including contract, restitution and tort.

Public law.

Criminal law.

Property law.

Equity and the law of trust.

The law of the European Union.
Youíll also need to have appropriate knowledge in legal research skills and the English legal system. If you want to qualify as a solicitor, the degree is valid for 7 years, and afterwards youíll need to take refresher exams.
Once Youíve Got Your Degree
Once youíve got your degree, youíll need to enrol as a student with the SRA and get a certificate of completion for the academic stage of training. You can then go on to the vocational stage of training, which will include legal practice and your training contract.
Your training contract is the very last stage of the qualifying process and will involve working as a trainee solicitor in a company or organisation that is authorised to take on trainees. This could go on for anything from 6 months to 2 years depending on previous experience and knowledge.
If you want to become a solicitor outside of England or Wales, for example, a solicitor in Belfast, you may need to go a different route to the route mentioned here. This route is the most straightforward way for residents in England and Wales!