You have decided to create your very own edible landscape, so it's time to form a plan to maximize your space. Edible landscaping combines beauty and practicality; you are designing an outdoor space providing beauty and nourishment. Edible landscapers don't deny it is hard work, but this type of gardening is highly fulfilling and above all fun. Growing abundant edible plants in-between flowers, shrubs, and trees is fast gaining popularity and for good reason. Experienced edible landscapers enjoy an all-year-round harvest and save a lot of money. Here are a few tips to help you to plan an edible landscape to treasure:
Gather Ideas for the Edible Garden of your Dreams
Pictures and photographs in magazines and on websites are ideal places to collect landscaping ideas. You could also visit or view other landscapes to find interesting ways to plant edibles. Study images and photos to enable you to design an outdoor space to suit your needs. Cut-out pictures of your favorite landscape designs and edible plants. Open a folder on your computer to save the images.
Visualize Your Ideal Edible Garden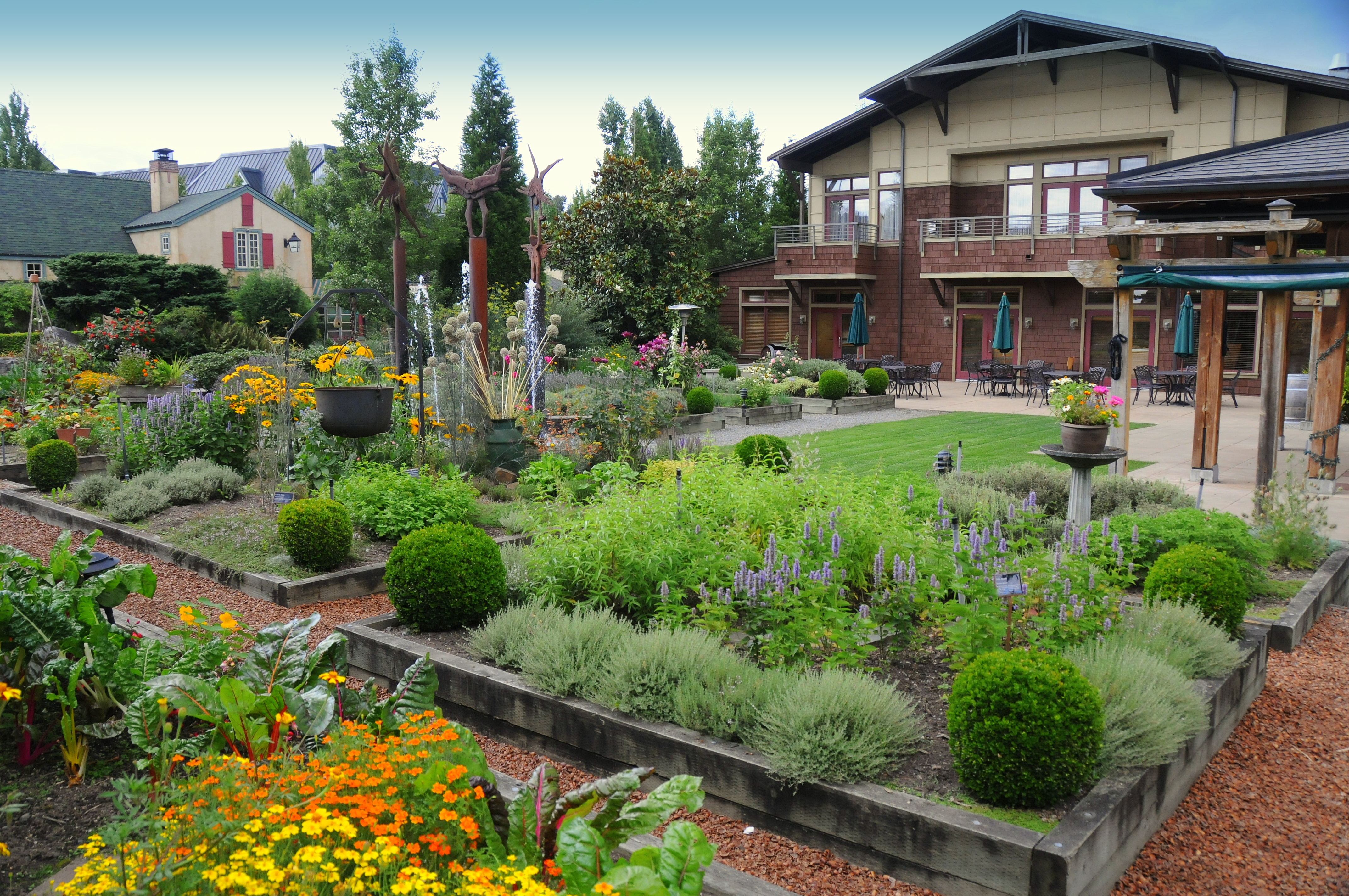 Think of your favorite trees, vegetables, flowers, fruits, herbs, and bushes. Which of these plants make you feel relaxed and happy? Have you a favorite color or smell? Take note of edible landscaping tips and begin to make plans. Develop a list of plants for your landscape. Consider essential edible plants and write a wish-list.
Grow Desirable Edibles
You plan your garden with the harvest in mind. For example, which type of vegetables, fruits, flowers, and herbs do you most enjoy eating? Plant berry bushes if you enjoy soft fruit and grow a variety of herbs if you regularly use them for cooking. A well-tended and well-established edible landscape will eventually offer a good all-year-round harvest.
Consult with a Local Landscaping Firm
Confer with an expert landscaper, gardener friends or staff at the local garden center and ask them to recommend plants that thrive in the area. You may want to plant a cherry tree, but will it grow and blossom in your region? Research and find plants that thrive in the region and make a list of desirable plants. Buy the wrong plants and you lose time, waste energy and set yourself up for disappointment.
Designing an Edible Landscape
So, you have done your homework, created a wish list and set some gardening goals. Now it's time to gather your ideas to create a unique edible landscape. Measure your yard and note the dimensions. Use the plan as a guide to decide where to place different plants. Those who need a visual aid can paste the pictures collected onto the paper to help design their landscape.
At this stage, you have done everything needed to prepare your edible landscape. You are ready to prepare the ground and start the ball rolling. Your plan is in front of you, so it is time to get digging and planting. A little planning goes a long way, in just a few months from now, you will enjoy the fruits of your labor. I'm sure if you've read the entire article, you might be interested in enriching your knowledge more about how to plan an edible landscape if so consider visiting Build Great Farms.