Planning a fun and exciting party can be a daunting prospect. After all, the key factor to any party is to have fun. Without fun, a party can be a little limp. With summer making its way at an alarming rate, many of us want to host parties all summer long but so many of us do not know where to start. This guide will help you plan the perfect party and keep your guests talking about it for years to come:
Plan a Budget:
Unless you are Elton John, the likelihood is that you do not have millions of pounds to play around with (if you do, of course, even better) so decide on a budget of what you can reasonably afford and stick to it. Remember to plan for all eventualities so you do not go over budget.
Pick a Venue:
Picking a venue is probably on the most important factors when planning a celebratory bash. Think about the practicalities, as well as your budget. Do you want to have the party at home? If so, how many people will be attending your soiree? If there are a large number of people coming, do you want to face the cleaning up once everyone has left? If not, are there any local halls, community centres or pubs where you can have the  party? Enquire about prices, some places will allow parties for free, or for a nominal holding sum that is only kept in the event that something is damaged or broken. Choose your venue wisely and play to your audience.
The Guest List:
One of the key things to remember is your budget. While a party of 100 plus people is great, can you afford to cater for 100 people? Choose your guest list accordingly. Likewise, look at the venue, how many people does your venue hold?
Decorations:
One of the most fun things about holding a party is choosing the decorative fancies that will adorn the party. Stick to a key theme to avoid a decoration overload. Why not stick to your favourite colours and choose a suitable contrast. For example, orange looks great mixed with teal. Jewel tones are a fabulous way of decorating your party in the summer, with pastel tones more suitable for spring parties. Custom balloons are a great way of decorating your party, also. Personalise with the niche details that are special to you and voila! Instant atmosphere!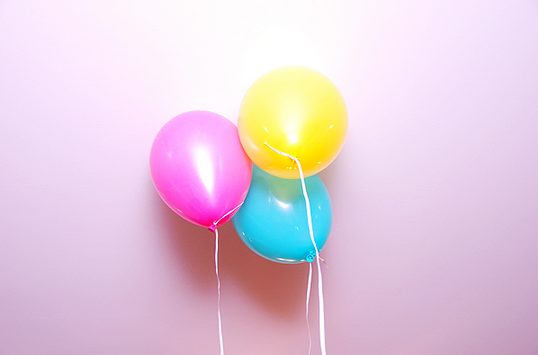 Food:
Food is a pretty important aspect of any party. After all, most people want to be fed while they are enjoying the festivities. Again, it is ideal to look at your budget and the number of guests that you have attending. If you are holding a party at an external venue, enquire about catering as they may have recommendations or someone in house who can cater. If you want to cater for the food yourself, why not opt for a hog roast accompanied with bread rolls and chips. People love tucking into hot meats after a particularly boozy party and is a guaranteed way of not having much waste left at the end of the party!