Greyhound racing remains popular throughout the UK, Australia and across a number of US states with fans of the sport regularly enjoying the thrill of the action on the track. It can be followed on TV with dedicated sports channels broadcasting each and every race although it is hard to beat a night-out at the stadium which can be a very affordable night out. Getting into the sport is relatively straightforward and if you are able to interpret the form, this can also make it a hugely profitable past-time.
Whilst many sports have a plethora of complicated rules and regulations, greyhound racing is one of the simplest to understand. Although there are many different types of race and a number of grades and levels, essentially, the winner is the first dog to cross the finishing line. However, this doesn't make predicting the outcome any easier. 
There are a number of tracks which stage regular contests including Romford, Towcester, Crayford and Newcastle in the UK, Wentworth Park, Sandown and Albion Park in Australia and Palm Beach Kennel Club and Birmingham in the USA. These attract a number of visitors to each event who can enjoy the food, drink and hospitality whilst placing bets through the on-course bookmakers.
Having completed a series of trials, each greyhound will be entered into a race, as decided by a racing manager. A maximum of eight runners can compete in the USA and Australia whilst this is reduced to six for events in the UK. They will each be assigned a trap from which they will emerge once the contest gets underway. A mechanical lure is sent around the track and this will be chased by the field.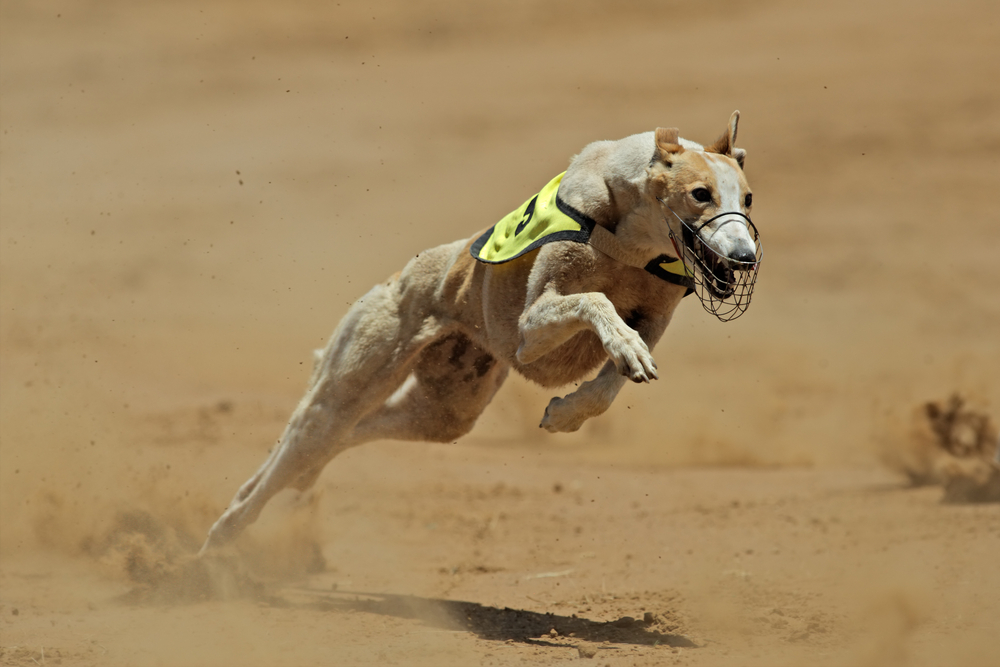 Most dogs will race an average of twice a week although there is no obligation to compete in any events if a trainer can't find a suitable opportunity. A number of top class events are held throughout the year with potentially life-changing money at stake for connections of the winning competitor. The UK Greyhound Derby is one such example and in 2017, Astute Missile landed the £175,000 prize pot. He is 100/1 to repeat that success in 2018 and bettors are able to bet antepost at William Hill throughout the course of the year on a number of upcoming contests.
When betting on this sport, it should be noted that every greyhound will have the occasional off day and it is also important to consider a number of other factors. Look for runners who have dropped down into an easier class of race whilst a dog with early pace (often abbreviated to EP on a racecard) will have a significant advantage and stands a better chance of avoiding trouble at the first bend. The designated trap can also play a significant part in determining the outcome with some runners preferring the inside boxes, as it's easier to command the rails whilst fast finishers often excel from the outside traps.
If you can get to grips with class system and how it is structured, it is likely to be hugely beneficial and it always pays to look out for a dog which was unlucky not to win on it's previous outing.
Following greyhound racing remains a popular past-time around the world and it is a terrific sport to follow. It might take a while to get grips with the form card and newcomers should be advised that they are unlikely to start correctly predicting the outcome of each race immediately but over time it can be hugely profitable. Most importantly, it is a terrific spectacle and very little can beat the thrill of the final bend.