A lot of the time you will find that elderly people are just looking for someone to chat to and have a cup of tea with. And that's why you need to do what you can to ensure you're being there for any elderly relatives you might have. This is a list of some of the things you need to help them with. These will improve their quality of life and make them feel more comfortable with their situation.
Make Sure They Can Take Care of Themselves
One of the ways you make sure you're there for someone is to ensure they can look after themselves. This is what you need to understand when it comes to caring for someone. A lot of it is about helping them become self-reliant until they no longer can. So, if it's your elderly mother, then you need to sit down with her and have a conversation. Talk to her about what she needs to do each day and week, and how you can help her do it. This should be a helpful and productive conversation. And you need to make sure you are detailed because it will really help get the ball rolling.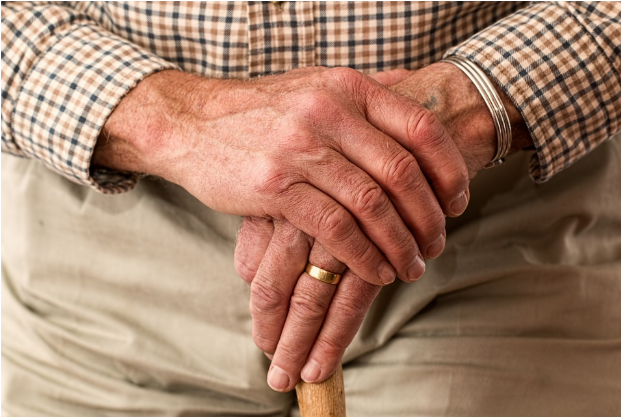 Get a Carer
Sometimes you will find that your elderly relative might not require a care home just yet. But they might be in a position where they need more care and attention than you can provide. It's not that you don't care; it's more that you have your own life and your own family to take care of. But, it's still important to make sure that your parent or grandparent is well looked after. And that's why a lot of families these days are hiring carers. These are people who will make house calls and visits, and see to it that your relative is well looked after. They will make their meals, clean their house and help them bathe or go to the toilet if necessary. So you need to be sure you've hired the right sort of person for this role.
Check Out Care Homes
It might get to the stage where they need constant care around the clock. Or, at least, they may well need more care than you're able to provide. And this is when it's time to start looking at care homes. You need to check out several places so you have some options to work with. Firstly, you might choose to look check out websites like www.amanaliving.com.au. Then you may want to actually go and look at the homes themselves. It's important to choose somewhere welcoming and pleasant where you feel they will be at home. You will often get a feel for the place pretty soon into your visit. And you will be able to make the decision based on what you feel about the places you've visited.
Involve Them
The worst thing that can happen to people when they get old is to feel like they've been neglected. The problem is that it's often difficult to know what might cause them to feel this way. A lot of elderly people often feel like they are a burden and they're not wanted. But this really isn't the case a lot of the time. So, you need to make it clear that they are remembered and included as much as possible. This means you should invite them to family events as much as you can, and ensure that they spend Christmas with you. The more you involve them, the better they will feel about themselves.
Help With Errands
One of the drawbacks of getting older is that it makes people less mobile and less able to do things. So your elderly relatives, be they parents or grandparents, will have plenty they need to do. But, they might not have the physical or mental capabilities to do these things. That's where you need to take charge and be there to help them. This could be things like taking them out to do their weekly shopping. Or, it might even be things like taking the rubbish out or repairing things around the home. One of the best things you can do is to be there and help them with any errands they might need.
Let Them See the Kids
Nothing brings joy to an elderly relative's heart like seeing their grandkids. This is an excellent way of bringing some more joy and happiness to their lives. It makes them feel like they're parents all over again. And, on the plus side, it gives you a chance to have some time off from the children! It's healthy for children to spend time with their grandparents as well as their parents. So make sure you try to facilitate this as much as possible. If they live nearby, perhaps you could set aside a day each week or fortnight for the children to spend with their granny and grandad.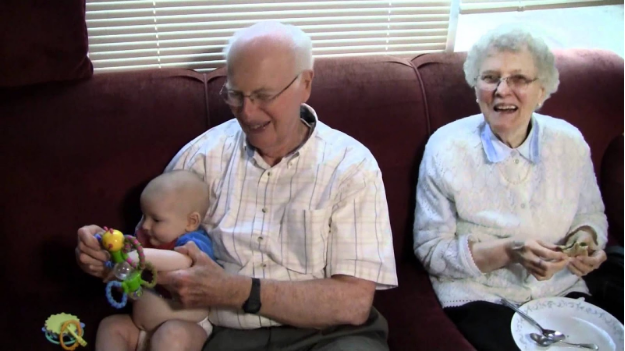 Always Keep in Contact
It's important that you always do what you can to keep in contact with them. And you should try to provide them with the opportunity of keeping in contact with you. Connecting with your family, especially during the holidays, is important to make sure they are doing well and that there are no immediate problems. It also gives them peace of mind that they can keep in touch if they have any worries or queries. The best way of doing this is to make sure that they can contact you whenever they wish. That's why it might be an idea to give them a phone or tablet so they can communicate with you at all time. Of course, you may well have to teach them how to use it first!
When you have elderly relatives, you have a responsibility to look after them. They cared for you when you were younger, and now it's time to return the favour. You need to make sure you help them to enjoy their old age, and that they have a good quality of life. It's important to be there for them and help them out when times get difficult. If you can arrange things and assist where possible, then you will be able to ensure that everything goes as smoothly as it possibly can.