How to Develop Your Own Fashion Style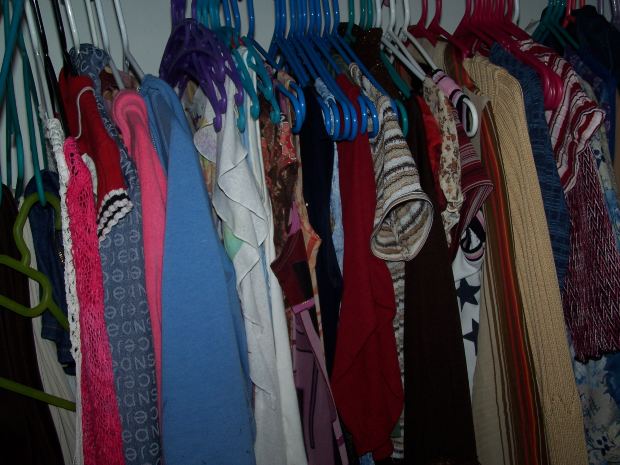 It's easy to think that to be fashionable you have to follow the latest styles and copy what's on the catwalks. Now while this may be partly true, you shouldn't just go blindly following the fashions you see without actually liking them. The point of fashion is to express who you are and what you're about through your clothing. If you have a strong idea of your personal style you'll have a solid foundation for every look you create!
First of all you should try to figure out your own fashion sense. Work out what you consider to be "you" and what you don't, then you'll be able to pick out your clothes by pieces that will flatter your figure and complexion, express who you are and your personality, and pick clothes you'll love for years and years. Here's a complete guide on how to develop your own personal fashion style:
Choose Your Colours
Having your own personal colour scheme can really help to guide you on what pieces will suit you, what you'll like and also make you look groomed and trendy. To decide on the best colours for you, take into account the colour of your hair, skin tone and eye colour. You should also consider your favourite colours! You can use these colours while shopping so you know you'll choose the best items of clothing for you.
Choose A Trademark
A style trademark is a signature item or style that you love. You love this so much that you can't help but where it most of the time or all of the time, and when other people wear something similar they feel a bit like your protege! Blair Waldorf has a necklace with the letter "B" on it, this is her style trademark. You don't normally need to put too much effort into finding a style trademark, as you'll just love the item so much it'll become part of you naturally.
Love Your Shape
Now, there are some silly people in the world who believe women of certain shapes and sizes shouldn't wear certain styles at all. This is absolute rubbish! If you love it, then you should work it! However, there will be certain styles that look amazing on certain body types and can take a look from drab to fab. Highlight your assets, no matter if it's your long legs or slim arms. You'll radiate confidence!
Create A "Look Book" Or Blog
This is a really fun idea, and something that can help you to continuously develop your style. Document your outfits and style on a day to day basis, this could be on a public blog, Instagram or even just photos you save on your computer.  A blog like Trendn'Stylez gets lots of visitors just from sharing fashion tips with it's readers. You can look back on these photos and decide which outfits you liked best, which suited you the most, and be able to move fashionably forward all the time. You can also have a folder in which you put pictures of your fashion inspiration, whether that's laid back Kristen Stewart or sleek Emma Watson.