The word 'interview' is enough to make many of us feel anxious. If you dream of a new job, or you're longing for a promotion, these helpful tips may be just what you need to succeed.
Get your look right
Research suggests that humans form opinions of others within a few seconds. This means that creating a positive first impression is of paramount importance. Dress for the role, the setting and the occasion. Generally speaking, it's advisable to dress smartly for a job interview. A well put together outfit will make you look professional, responsible, reliable and confident.
Take time to do your hair and ensure you look presentable. Plan your outfit in advance to avoid last-minute rushing and have everything ironed and ready. Make sure you feel comfortable in what you're wearing and pay attention to detail. Polish your shoes, wear matching shades and prints and avoid showing too much flesh.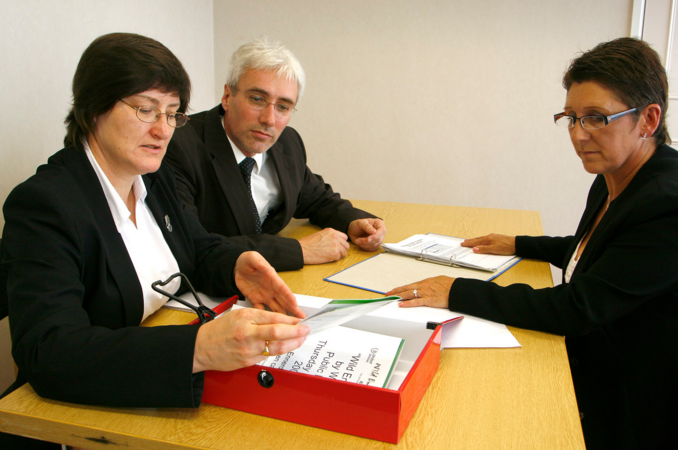 Image source: https://www.flickr.com/photos/alancleaver/4320245924
Prepare
Preparation is essential for almost all interviews, so take time to do some research about the role and the employer. Think about questions you may be asked during the interview and perhaps, some questions you could ask the panel. Rehearse your presentation and get your facts and figures in order. Ask a friend or relative to listen to your presentation and provide feedback.
Check handouts for errors before you print them and ensure computers or projectors are turned on and ready to go as soon as you arrive. Have a contingency plan in place just in case there's a technical glitch.
Remember to bring your glasses with you or put your contact lenses in if you suffer from blurry vision.
Be punctual
Always make sure you arrive early. Punctuality is essential. Arriving early will also give you a little time to run through your presentation or think about what you're going to say and how you will answer questions. If you are late on a regular basis, set your alarm earlier and get yourself ready the night before.
Be confident
Confidence is a very attractive trait in a potential employee. Walk tall with your shoulders back and engage with the interviewer. Smile and maintain eye contact while you are talking. When presenting, look up frequently and avoid the temptation to rely on your notes. Speak clearly and encourage interaction with the panel. If you feel nervous, breathe slowly and deeply and take a minute to compose yourself.
Don't be afraid to highlight your best character traits and achievements. Your employer wants to know why they should hire you, so explain why and how you stand out from the crowd.
If you are asked a tough question, take your time. You don't need to provide an answer immediately, so think before you speak and stay calm.
There's no denying that interviews can be daunting, but if you're desperate for your dream job, you'll need to impress. These simple steps will help you to show the interviewer why you're the best candidate for the position. Be confident and good luck!