Whether you're sick of public transport or just want to feel the wind in your hair with the window down, you've decided it's time to get yourself a car. Maybe you're replacing an old workhorse that's past its prime, or maybe this will be your first foray into motoring after finally getting around to acquiring a driving license. Either way, your heart is set on the car you want and your mind's made up.
Thing is, though, how are you going to afford it? You're not sure you're pulling in quite enough money to drop the entire amount on the car at once, although there might be enough in your savings account…or perhaps you could entreat family or friends? There are plenty of ways to pull together the funding for a car, so don't let this easily surmountable obstacle get in the way of true road freedom. Here are some ways you can consider getting funding for a car.
Logbook loans 
If you've already got yourself a vehicle, then it might be time to consider logbook loans as a means to acquiring the necessary funds for a new one. Logbook loans are similar to any secured loan, but they work exclusively on vehicles; you borrow an amount of money secured against your current vehicle, then pay it off over a number of instalments until the debt is repaid. This can be a great way to get the initial funds for a deposit on a new vehicle, and – depending on how much your car is worth – could even go a long way towards completely funding a car outright. Just make sure you're in the right position to pay the money back; if you're not financially solvent, it's not a good idea to take on debt.
Savings 
It might sound obvious, but it could be time to dip into that savings account for a new car. If, like many people, you're saving for a rainy day, then consider it this way: if your current vehicle is close to its final days, when that rainy day comes it pays to be prepared for it in advance rather than to react to it at the time. Purchasing a new car from your savings makes sense even if you don't strictly need one right this instant, because you're pre-empting the possibility of a breakdown. Talk to your family if you need to, then make the decision, but believe us when we say that this is the exact kind of thing you're saving for.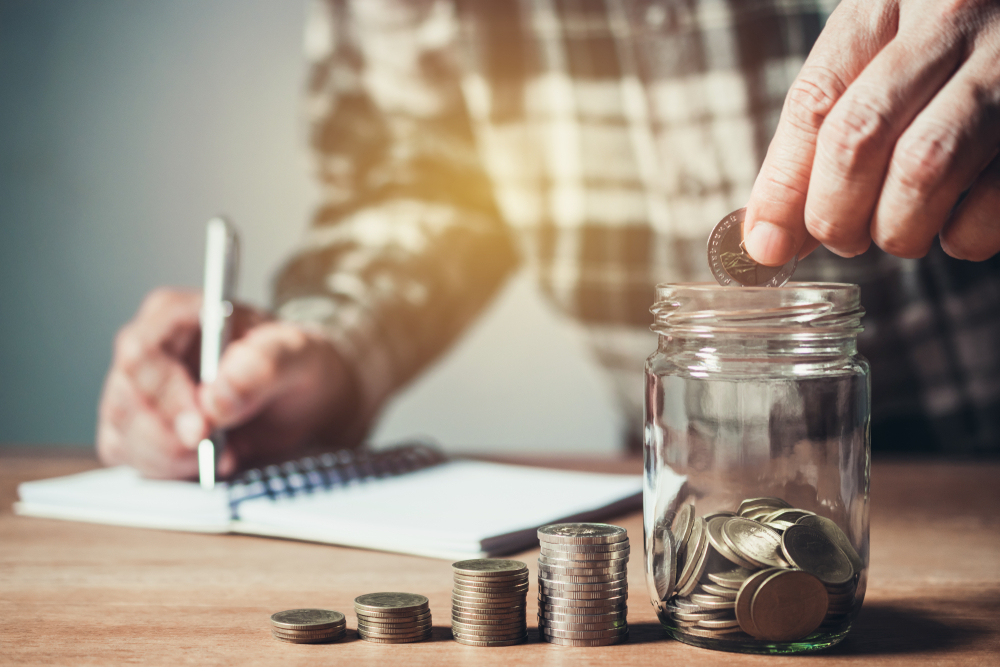 Hire purchase 
You may have heard of this method before, but you might be unclear on the exact terms. Hire purchase is essentially finance for vehicles; you're buying the car on loan, but that loan is secured against the car. Most hire purchase outlets require you to pay a deposit (usually 10%, but it can vary), then repay the rest in a series of monthly instalments. Hire purchase is perfect if your job is rock-solid and you know you'll be able to make the repayments, because often the agreement terms are quite lengthy (18-24 months is common). Many hire purchase firms do offer flexible terms, though, and interest rates are often competitive.
Peer-to-peer loans 
Peer-to-peer loans (P2P) are perfect for people whose credit rating is less than favourable. If you've ever struggled to get a conventional loan from a bank or lending association, then you should strongly consider peer-to-peer lending. P2P sites match up those with cash who want to lend it with those who need it, and the rates are left up to the lender themselves. This means that many lenders will consider those with poor credit ratings, although if you want the best deals you'll still need to approach P2P with a solid credit score. If you're in need of a vehicle but banks won't look you in the eye, P2P is a great option.
Credit card 
Many car retailers will factor in purchases by credit card as part of the car's purchase price, and you can often secure extra protection for the vehicle if this is your chosen method of payment and you can meet your monthly payments. If you've never had a credit card before, this is definitely a solid option for funding your vehicle, but be aware that you will still need to make the repayments promptly. Some car dealerships also charge credit card handling fees, while others don't accept credit cards at all, so make sure you know which dealership you're going for before you make the decision.
These are just some of the ways you can gather the funding for a new car. There are others, but we think these are the most efficient and logical methods, as well as the safest. We wish you the best of luck with your new vehicle!