How To Get Paid Quicker From Your Customers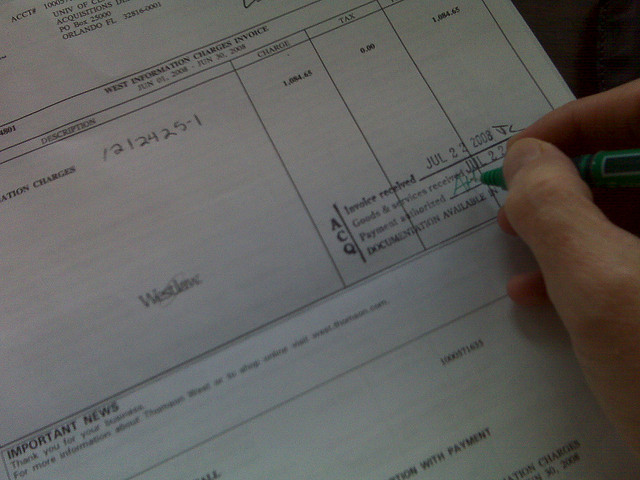 In the business world, one of the most annoying things that can affect a business of any size – from sole trader to multinational – is when customers don't pay their invoices on time. For many businesses, this can have a profound effect on its cash flow.
The importance of getting paid on time
I remember many years ago when I first started out as a sole trader, although I didn't have much in the way of business expenses or costs, the work I did was essentially paying for my personal outgoings each month and so it was vital that I was paid by my customers on time.
All too often I would encounter companies who felt they could take advantage of the fact that I was a sole trader by not assigning much of a priority to getting my invoices paid on time.
This would result in my inevitable frustration and anger at not receiving my money within the agreed payment terms, and generally getting fobbed up with all sorts of excuses such as "my accountant is on holiday" or "I never received your invoice".
Being an optimistic and generally positive kind of guy, I used these experiences to my advantage and developed ways of lessening the likelihood of having to waste time chasing customers for payment.
Here are some of my top tips to help you out, so you don't get fobbed off by customers when their payments become overdue.
Make sure your invoices have the right information
When you invoice your customer, you should make sure that those invoices have the correct information for them to process it and eventually pay you what you are owed.
Many customers will dispute or reject invoices if they are missing certain details such as purchase order numbers, project names or cost codes.
Invoices should clearly spell out your terms
Invoices need to have clear terms written on them, so that whoever is processing it on behalf of your customer knows when they are to be paid by and how payment should be made.
For example, my invoices clearly state the date they were issued, the date payment must be made by, and my bank account details for bank transfer payments.
I have also written on my invoices that I do not accept cheque payments, simply because my bank charges me money every time I deposit a cheque.
It also means that I have to take time out of my day to fill in a paying-in slip, drive down to my local branch and queue up to have the cheque and playing-in slip to the person behind the counter.
Send your invoices to your customers electronically
One of the oldest excuses in the book that a customer will use is that they never received your invoice. Eliminate that excuse and save money on postage and stationery costs by sending your customers invoices electronically!
There are a number of ways you could implement such a system; you could simply email them invoices in PDF format, or use an end-to-end electronic invoicing system that ensures that invoices are received by them successfully.