How To Create An Attractive Exhibition Stand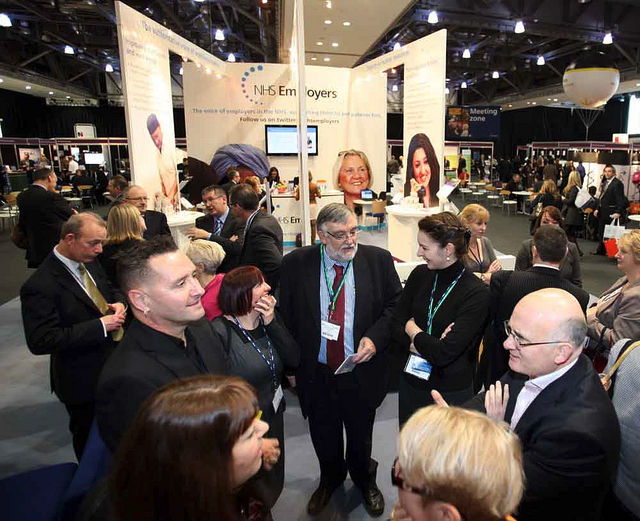 One way that a business can promote its brand, products and services is by attending relevant exhibitions and setting up a stand at them.
Your stand is effectively like your company's shop front, except that you are far more likely to have higher amounts of people from a specific demographic visiting you and taking an interest in what you do.
But the sad truth is, many companies don't have memorable or attractive-looking stands, and this results in potential customers simply walking on by!
To prevent this problem from happening to you and your firm the next time you are at an exhibition, take the following tips on board before you design your stand:
Preparation
It has to be said that preparation is the key to ensuring a good outcome to any sort of job, and the same rings true when it comes to designing and setting up an exhibition stand.
You would be surprised by the number of people that simply turn up to an exhibition and panic when they discover, to their horror, that everything is going wrong for them!
One of the best ways to prepare for an exhibition stand is to set up a mock stand at your premises well in advance of your travelling to the exhibition venue.
The venue organisers will provide you with the dimensions of your stand, so you can use this information to your advantage. Alternatively, you could create a digital mockup of your stand if you wish to take a 21st-century approach!
Once you are happy with the layout of your stand, take some photos of it on your camera or smartphone so that you have a visual reference when it comes to setting up at the venue for real.
Create a theme to die for
Once you know how your stand is going to be laid out, the next stage is designing an attractive, colourful and attention-grabbing theme for it. Simply having a sign with your company name printed on a bit of A4 paper from your monochrome printer at the office just isn't going to cut it!
But don't take this to mean that you should use every colour known to man for your exhibition stand design! Stick with two or three bold colours which work well together, or if you're stuck for colour ideas, hire a professional to design an eye-catching stand for you.
Use signs to direct people's attention
When you are walking around at an exhibition, you will immediately notice how there is too much 'going on' at once. That's why it is important to make good use of large format print signs to catch people's attention from various angles – but don't go overboard with the amount of signs you use!
Light the way forward
Although an exhibition venue will have lighting for the building itself, you should make effective use of good lighting.
For example, if you have display cabinets showcasing your company's products, you need to make sure that people can see them clearly, even if they are walking past your stand.
Never rely on the venue's building lighting alone, as some venues might have poor lighting and can leave you struggling to grab people's attention as they walk past.