How To Make Money With Only A PC And Internet Connection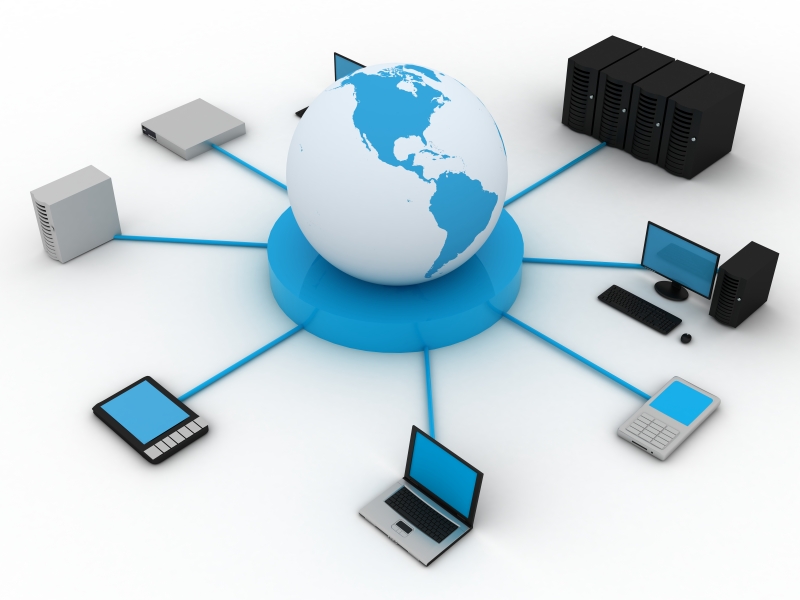 Most tech-savvy people in todayís world go online for at least a couple of hours a day. They will often need to use the Internet for work purposes. And when they get home, they go online to chat with friends, buy stuff or just kill some time.
Thanks to the advance of technology, we can also surf the Web using our smartphones and tablet devices too! In fact, itís pretty hard to escape from the online world. Itís tightly integrated with the offline world!
Sometimes there are cases where itís hard for people to have a regular 9-5 job. The reasons may be down to disability, ill health or lack of employment prospects. Are you one such person? If so, and you go online a lot, did you know that you can make money at home? All you need is your computer and Internet connection!
Keep reading to find out more about how you can earn money at home.
Copywriting
Itís a job title that also goes by the name of content writing, depending on who you work for. In a nutshell, copywriting involves writing clear, concise and attention-grabbing text.
Some people might think spending your day writing stuff is pretty boring. The good news is that nothing could be further from the truth! You will work on all sorts of weird and wonderful projects. In fact, itís safe to say that no two days are ever the same!
There is a couple of ways you can start a home-based copywriting career. The first is to work direct for an employer. Usually, marketing firms will hire copywriters on a self-employed (i.e. freelance) basis.
Another is to go it alone and offer your services direct to consumers. If you go with the latter option, you will always have more earning potential. The downside is that you have to do the work to get the business! Still, if youíve worked with some key clients in the past, you may be able to forge a working relationship with them under your new guise.
Iíd be careful about poaching clients from your former employer if I were you. Your contract with them will doubtless state you arenít allowed to work direct for their customers.
The work you do can usually get seen in a variety of formats. For example, website owners pay for professionally-written content on their sites. Some clients might want text content for offline purposes. Examples include newspaper and magazine advertisements.
Virtual Assistant
Bricks and mortar businesses would hire someone to deal with tasks like taking phone calls and dealing with mail.
Software technology has made it possible for people to do this from a remote location! Micro entrepreneur, field-based professionals and more use virtual assistant services. They represent great value for money because they have lower overheads.
Your clients can have their mail sent direct to your address. You can then scan the contents and email them to the recipients. Telephone calls can get diverted to you, and you can answer them using a VOIP phone.
It may be possible to work for many clients at the same time. But these would have to be people that have low volumes of mail and callers. People usually become virtual assistants working direct for companies. Rather than on a freelance basis.
Web Design
Do you have a creative and artistic side? If so, you might wish to consider becoming a web designer! You donít need any qualifications to do this work. All you need is some knowledge of HTML and web design techniques.
The software you need for the job is inexpensive. And, if money is too tight to mention, there are always open-source (i.e. free) alternatives that you can use.
YouTube is an excellent learning resource if you need to know the answers to any design-related questions. Websites like lynda.com offer online learning tools if you want to branch out into related areas.
One benefit of being a web designer is how your services can complement those offered by other people. For instance, you could team up with a graphic designer that produces stunning visuals.
You could work with marketing firms like Todays Growth Consultant to help build websites for them. You might even work with copywriters! Let's face it; clients often demand attention-grabbing content for their sites!
As you can see, becoming a home-based web designer has its benefits!
SEO
In case you didnít know, SEO is an acronym for Search Engine Optimization. The term refers to the art of making websites user and search engine friendly.
Itís no secret that a lot of website builders donít have a clue about how they can ensure people can find their websites. Itís a pointless exercise building a site if no-one can find it, donít you agree?
A lot of people believe there is a secret, mystical art to search engine optimization. In reality, anyone can offer SEO services as long as they know what theyíre doing. The Web is full of guides on tried and tested techniques.
Even Google themselves offer a free SEO starter guide for people new to the concept! The only downside to providing SEO services is that you have to remind clients that results do not happen overnight.
In fact, for a complex SEO strategy, it can take several months before you can start to see significant results. Still, becoming an SEO professional is both rewarding and enjoyable. You get to work on a variety of different projects.
Blogging
If you love writing about stuff, why not share your wealth of knowledge with the world? Blogging is a popular pastime for millions of folks around the world.
But whatís great about blogging is that you can make money from what you talk about! Affiliate linking schemes like Amazon Associates let you make money from products you recommend. When they buy something after clicking one of your links, you can make a commission on the sale.
You can also use Google AdSense, a program where you can display relevant ads on your blog and make money from each unique click on them.