There is no better feeling than getting out of the city and into the countryside. You suddenly get a sense of space, and it will clear your head of stress. Getting out into nature is something we should all do once in a while. It gives us perspective, and it's healthy too!
Setting off on your first hike can be a little daunting. There are often scare stories of lost hikers and bears eating your food! These are very, very rare occurrences, and you'll be fine, so long as you stick to the rules. Today we're going to show you how to plan for your very first hike. Ready to jump in? Let's take a look.
Be realistic – Hiking is a tiring and exhausting pursuit, and should not be taken lightly. Realistically assess your fitness levels and plan your hike based on that. The joy of hiking is walking through nature and finding power in the views around you. Your first hike should not be about pushing yourself to the limit. Start small and work upwards if you love the feeling.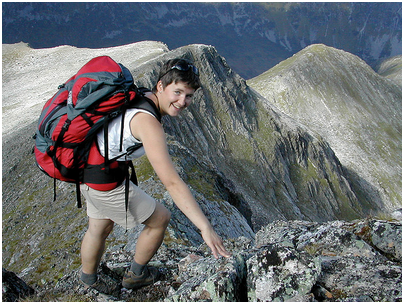 Research the hike – Once you've taken stock of your fitness, it's time to choose a route. Look for national parks and countryside close by. Most cities are only an hour's drive away from the country and are easily accessible. Choose a route that is perfect for beginners. You're looking for an adventure, but nothing too taxing! Keep it short, and safe.
Take a seasoned friend – First of all, hiking is always better with a friend. You can keep the conversation flowing and enjoy the great outdoors together. You'll connect better than you ever have before. Secondly, it is much safer to take a friend with you. Ideally, they should be used to hiking, and they can teach you the ways of the hike. This is particularly important if you're planning to camp out.
Shoes – This is your single most important item out on the hike. The biggest problem that first timers encounter is blisters and bruised feet. The sheer number of miles and rocky terrain can be tough on the toes! It's vital that you invest in a good pair of hiking boots. Make sure they're fitted by an expert too, so you get the right size for your feet.
Everything else – You'll also need a backpack full of essentials. A first aid kit, matches, a knife, a map and a compass are the first things you should pack. If everything goes smoothly, you won't need them. But, you can never be too careful. You can also buy waterproof paper from Any Weather Paper. Very handy if you need to make notes on your map during the hike! You should also take a spare pair of socks and a t-shirt.
Hike etiquette – Finally, before you go, remind yourself of the general etiquette on a hike. Always let faster hikers go ahead and clear the way if you're leading. Also, remember to say hi to others! This isn't the city; it's a friendly environment.
That's all there is to it! You're all set for your first hike; you'll love it!