How to Reduce Fire Risks for Your Business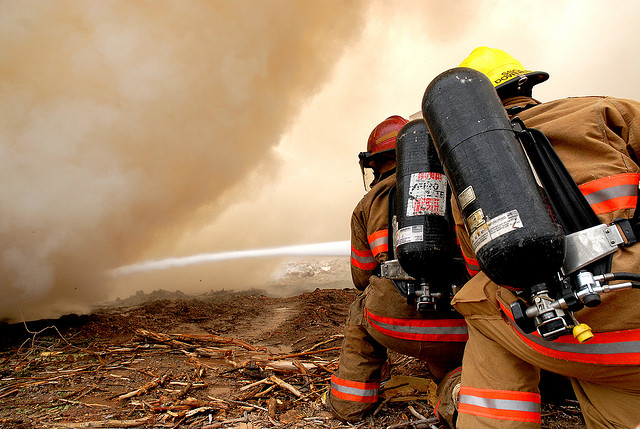 Every business out there has fire risks, but just how big the risks are depend on the kind of business. It's important that the business and everyone involved is protected, so keeping your business safe from fire hazards is essential. The steps are fairly simple but very important! Fires can be devastating, so make sure you reduce the fire risks for your business:
Take The Initial Steps To Prevent A Fire
Could your business do with a de-clutter? Old newspapers and documents could actually encourage a fire, so go through anything you don't need and get rid, while filing things that you do need.
If anything is impeding the way to the fire exit, make sure that is swiftly seen to!
Electrical inspections should be carried out regularly to make sure there are no faults.
Don't have candles lit at any point in the building. You can find flameless candles if your employees insist, or get a plug in air freshener! Accidents can easily happen if a candle is placed too close to a flammable item such as a piece of paper.
Those are the most basic steps you should take to preventing a fire, before you do anything else!
Install Smoke Detectors
Good smoke detectors should be considered an investment. Make sure they're hard wired and are routed to a security company that will be able to take swift action in the event of a fire. You should also make sure the alarms are nice and loud – all customers and staff should be aware if they need to get out of the building.
Purchase Fire Extinguishers
Buy appropriate fire extinguishers and fix them to certain walls. It's no good buying fire extinguishers without training your employees on how to use them though, so make sure they're clued up!
Overhead sprinkler systems can help to put out fires.
Carbon dioxide systems can help to put out fires and are good for businesses that have sensitive equipment on site.
Make Your Business Fireproof In Other Ways
Make sure all of your important files are backed up, or keep them in a fire safe. This is a very important step that can get your business back on track after a disastrous fire.
Make sure you hold fire prevention meetings with your staff regularly, and that they are all well aware of how to avoid fires, prevent fires, extinguish fires, and escape from the building in event of a fire.
Make sure employees know exactly how to set the alarm system every evening before they leave.
Fire shutters are a good idea as they can help prevent a fire from destroying your premises.
Make sure you've got adequate business insurance. This should protect the building or room you work in, it's contents, and your important files.
There's nothing more important than protecting your business and employees from a fire. It's much better to take the steps to prevent a fire, than to have to deal with a fire when one breaks out!