Are you planning to leave your family home soon and get your own place? If so, you will no doubt be wondering what it's like to rent a property. Apart from paying a deposit and monthly rent, do you know what's involved in the process?
If you don't, today's handy how-to guide is for you. Keep reading to learn how you can rent a house or apartment – the smart way! Here is what you need to know:
Think about your needs
Before you start looking for your new pad, you need to first think about what it is you need. If you want to live in a place by yourself, moving to a large three bedroom house might be too big for you!
In contrast, a small studio apartment is no good if you and your friends want to rent a place together. Thinking about what you're happy to live in might even save you some money in the long run.
Choose a good location
In an ideal world, you will want to choose a place that offers good transport links. You'll also hope to find a home in a safe area, and without the hustle and bustle of city living.
Usually, your budget will dictate where you can or cannot live. So, you will need to bear that in mind when looking for a suitable location for your first home.
It's also worth considering other aspects too. For example, if you want to live on the coast or by a river, what are the flooding risks? You could end up paying higher insurance if you live in a "riskier" area.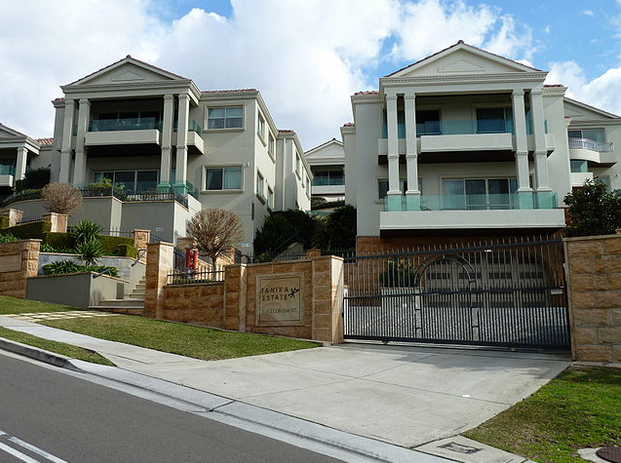 Do you drive?
If you're the proud owner of a car, you'll need to find a place where you can park your wheels. Most houses will provide off-street parking, which will make your car insurance cheaper. That's because the risk of theft or damage to your car will be lower.
Some apartment blocks might offer secure parking areas for residents. I recommend avoiding places where parking is at a premium. It just makes life harder for you and your visitors!
Learn what your duties are as a tenant
When you rent a house or apartment, there are some tasks that you as the tenant need to handle. For instance, it is your responsibility to dispose of any rubbish from the property. In other words, you have to put any refuse sacks or bins out during collection days.
There are a few other things you need to bear in mind too. Take a look at this tool to find out more about your roles as a property tenant.
Don't forget about those extra rental expenses
Paying the rent is one thing. But, you will also need money to cover other monthly costs too. Typical things to pay for include utility bills and ground rent. The latter is a charge you must pay if you rent an apartment. It's to cover the cost of maintaining public areas in your block.
Other likely expenses include insurance and council tax. Make sure you find out what costs your landlord will cover, and the ones you must bear.