The world of science is a fascinating one. It's a field that helps mankind learn more about the world we live in. It also ensures we can enrich our lives and make ourselves live long, healthy lives. Much of the world's medical discoveries owe themselves to tests carried out in a lab.
Scientists carry out many experiments until they discover a formula that solves a problem. From cancer treatments to new ways of delivering information. You can bet that many of those things started life in a laboratory somewhere in the world!
If you're keen to develop a scientific idea, and you want to contribute to mankind, you'll need a lab. But, how do you create one? In today's blog post I'll give you a rough run-down of what you need to do:
The pre-construction phase
Before you do anything, you first need to consider a few things. For example, what do you hope to achieve with your laboratory? How many people will likely be working in it? And what are your needs (i.e. materials and tools)?
If you've only got the answers to some of those questions, you need to do some research. That way, you'll be able to make some informed decisions during the construction phase. Otherwise, you could end up wasting a lot of time and money. And that's something you don't want to do!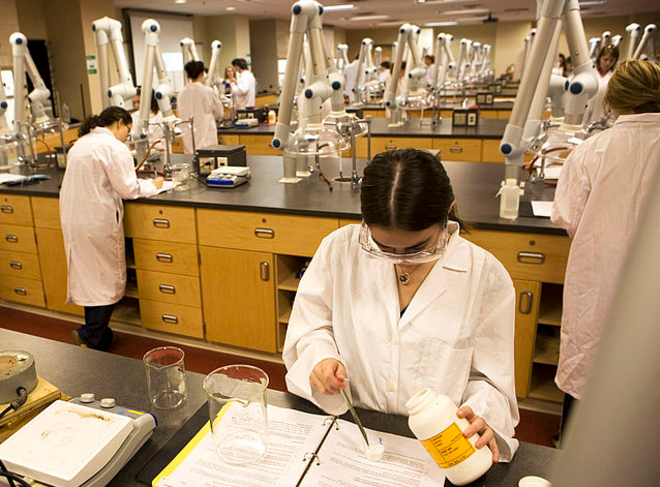 Equipment
Even a small, basic laboratory will need a variety of equipment at its disposal. The idea of a laboratory is to help quantify particular conditions and results. Without the right tools for the job, that task could become impossible to achieve.
Much of today's lab equipment is electronic and often linked to computer systems. For instance, LIMS systems help to manage the general operations of a lab. Examples include information sharing, workflow and data tracking.
Financial help
Building a capable laboratory isn't free, nor is it cheap. It's vital to have the right funding to cover the construction and ongoing costs.
Before you begin the construction phase of your lab, you'll need to have access to money to cover your costs. This might be through investment or even personal savings. You should consider drawing up a business plan, especially if you plan to offer a premium service.
That way, you'll know how much everything will cost and how much you're likely to earn.
Location
You'll need to identify a suitable area to build your laboratory. There are many options open to you, depending on your needs. You could opt for a lease on purpose-built lab facilities. Or you may wish to build one from the ground up.
The location of your laboratory should be in an accessible area. It should also be secure and offer many security measures. After all; some labs can become the target of vandals and activists.
The construction phase
Last, but not least, you need to start setting up your lab! In some cases, the construction phase may include the physical construction of the building. In all cases, this phase will refer to the layout and setup of equipment.
You'll also need to think about the logistics of things like materials and test items. Now that you know what to do, it's time to get started. Good luck!