The two main things to combat on a long haul journey are boredom and discomfort. This list of things to pack has been packed with these two demons in mind and if you follow them through then the oh-so-dreaded long haul journey could transform into a comfortable mini-break itself.
Your Phone
Boredom is the enemy on a long haul flight. Luckily, in the digital era, we can have the world at our fingertips. Not many people travel without their phone – but now a phone is more than that. It's got a built in entertainment system and the Internet offers a myriad of games. Console users now only represent 19% of online gaming users, whilst smartphones make up a whopping 56% according to eMarketing.  Online slot machines have an incredible range of themes nowadays, from Ancient Egypt to Sparta and even vampires, and those not sure if they're up for them but want to try can take advantage onf the 1000 free spins offer for new clients available at Slots.io through this link.
Other Entertainment
Some airlines such as Air France, British Airways and Air Asia now offer good Wifi services aboard all of their planes. However, a 2012 survey by Flightview reported that only 38% of business customers are satisfied with their in-flight connection. Therefore, even if your airline has Wifi, you should prepare and pack some old-fashioned type fun like a puzzle book. For something a little less strenuous on the mind, you could try a colouring book. Coloring books have recently been linked to psychological wellbeing and mindfulness. Perhaps you could find your inner zen through purchasing one for your trip.
A Neck Pillow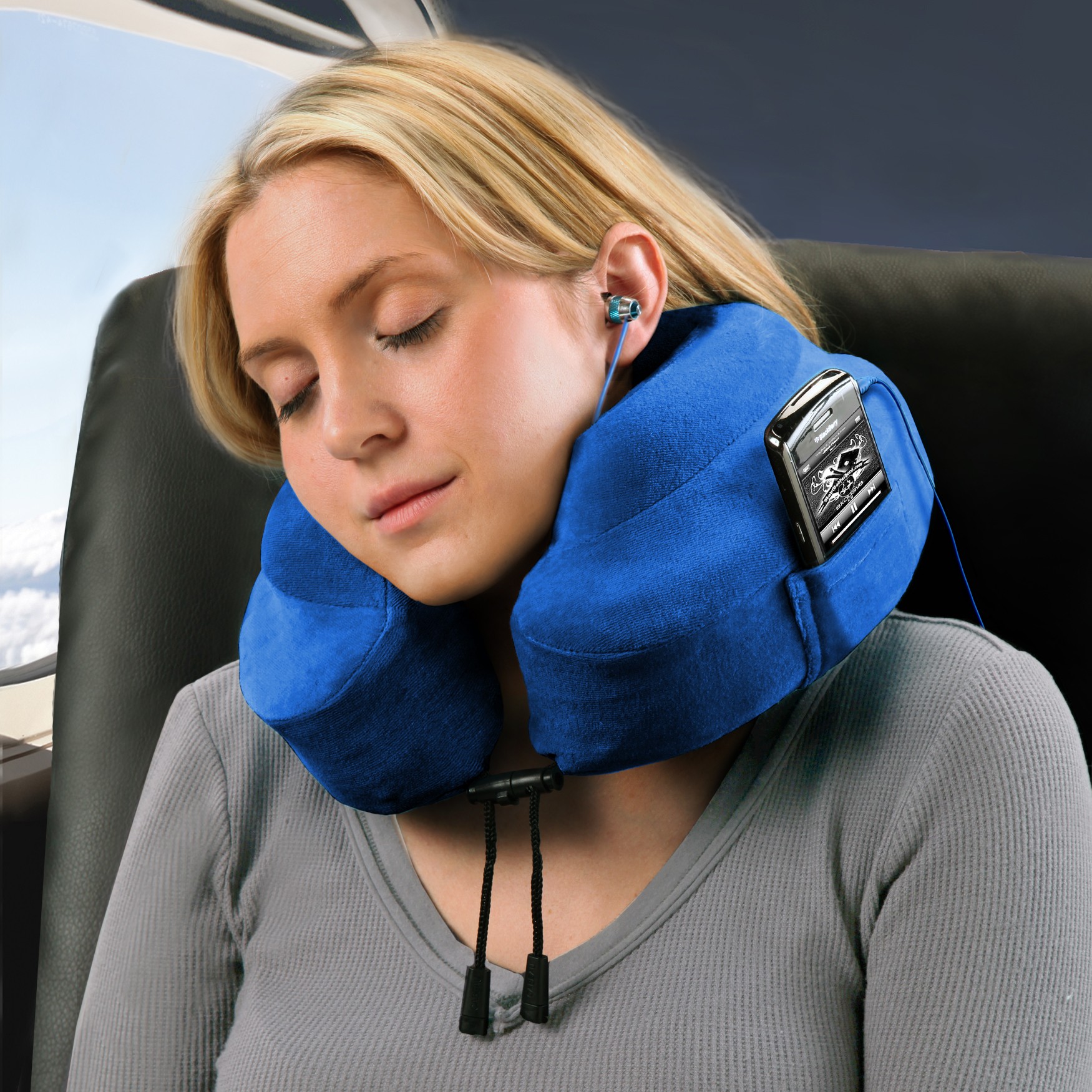 Depending on the length of your travels, sleeping might be an essential. Even if it isn't, getting a quick kip will help ensure you arrive at your destination somewhat alert and it'll also pass by much more quickly. Over the past five years, neck pillows have come on leaps and bounds. Now you're spoiled for choice on material and pattern, and there are even some fun ranges for children as pictured below:
Dare we say that some neck pillows now are even fashionable? A fur neck pillow was featured in 2017 Milan fashion week. What was once the target of mockery has persevered and come out on top. Now most can even be clipped onto the handle of your bag and don't have to take up precious luggage space.
A small "refresh pack"
If you're on an incredibly long journey, like the thirty odd hours from the UK to Australia, you will be feeling less than fresh on arrival. A small refresh pack contains your toothbrush, toothpaste, deodorant, baby wipes and some fresh underwear and socks. If you can take a full change of clothes. On airlines, toothpaste counts as a liquid and must be placed in a zip lock bag but the baby wipes will be fine. We agree with Traveljunction.com
Ruh-Roh. Anyone would be angry if they paid for #FirstClass and got this… ALWAYS bring #babywipes on a plane. http://t.co/Xx6I1aWpIi

— traveljunction.com (@wearetj) January 21, 2015
ALWAYS bring baby wipes They are a lifesaver as they help keep your space hygienic and clean. It's worth the effort to pack this to combat that post long-haul haggardess!
Journeying can be stressful, but with the right preparations the stresses can be alleviated and it could perhaps even become relaxing! This way, you'll arrive feeling better than when you set off!