Following horse racing is one of the world's most popular pasttimes, particularly with those who wager on a regular basis. However, it is often perceived as a complicated and complex world for those who are just starting to pay interest to the historic sport. Here are some important things to look out for when following horse racing.
There are thousands of racetracks around the world, many of which host several meetings per week. This can be daunting at first, so make sure you focus on one particular area and narrow down the field. Popular US tracks include Belmont Park, Del Mar, Santa Anita and Laurel Park. Woodbine in Canada often stages top class racing too. Looking further afield, the UK hosts prestigious events such as Royal Ascot and the Derby whilst the Arc de Triomphe is always of worldwide interest when staged in France at the beginning of October.
Thoroughbred racing is generally ran on three different surfaces in the US; Turf, Dirt and Synthetic and this is a key element to note if you studying the recent form and placing a wager on a race.
With so many horses competing across a large number of tracks, it's always going to be difficult to keep across every single contest, although there are a huge amount of websites and apps which will deliver results straight to your mobile or tablet device. Big race meetings are hugely popular and are televised around the world and those are the best place to begin for novices as they can provide tremendous quality and huge prizepots which make these events far more appealing. Examples of these big-name meets include the Breeders Cup, Kentucky Derby, Preakness Stakes and so on.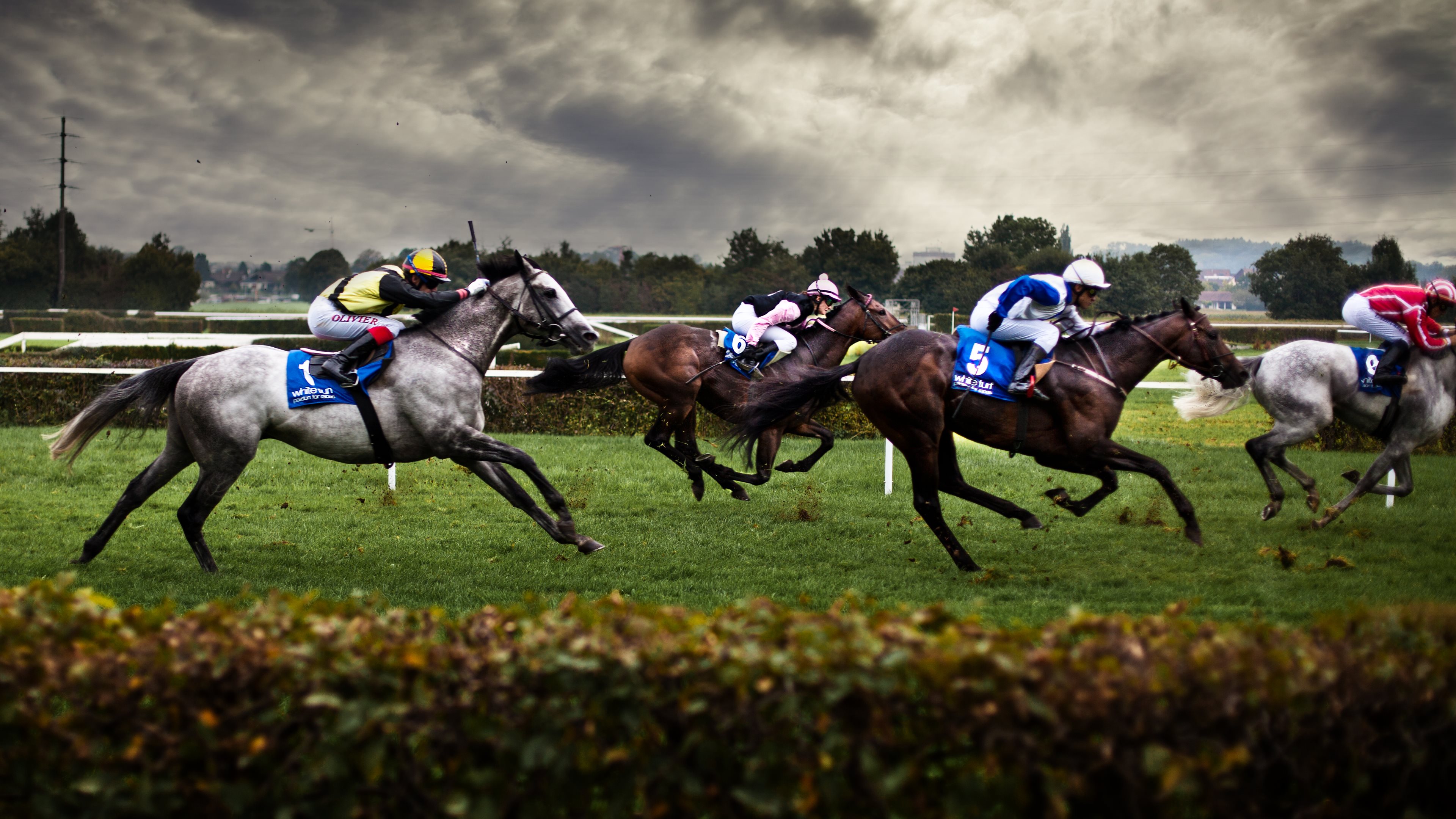 Many racing fans were bitten by the bug when attending their nearest racetrack and this may be the best way to pique your interest in the sport. Admission to a track is often cheap or even occasionally free with an afternoon of entertainment in store for all spectators. This is a great way of immersing yourself in the world of horse racing and getting to know the kind of jockeys and trainers who regularly have success at your local racetrack. Many horses will compete every couple of weeks at the same location and after a few visits, you'll be able to recognise many of the names. There are different types of race on each program including Maiden (horses who are yet to win a race), Claiming (for horses who have already won) and Stakes (a race for top-class horses).
There is no obligation to place a wager when following horse racing but it plays a huge part of the enjoyment and a small flutter is definitely part of the fun. Some bettors enjoy placing large sums on one particular stand-out competitor whilst others prefer to place a parlay (wagering on a number of horses ALL to win their respective races). It's advised to do your research before attending and there are numerous dedicated online sportsbooks which can help. Many of these offer horse racing odds and analysis of each individual race, including free tips on major meetings from the UK and the USA including the Ebor, Glorious Goodwood and the Kentucky Derby.
Horse racing is a interesting and entertaining sport but it does require dedication. It can be hugely rewarding and many enthusiasts will tell you that there is little better than being able to witness some of the biggest names in the sport compete for top honours at the race track itself.