One of the oldest professions in the world is that of a solicitor (also known as a "lawyer", depending on where you are from). All countries around the world have laws to protect its citizens and to ensure that people know what is legal, and what is not.
Despite the economic chaos that some nations around the world are exhibiting, this is probably one of the few professions where you are always likely to find a job. In fact, some might argue that there is more chance of legal work being available during times of economic crisis!
When young adults start to think about what they want to do once they leave school, being a solicitor isn't always at the top of the "bucket list". But as careers go, having a job working in the legal industry is pretty rewarding and satisfying.
Solicitors are there to protect the rights of individuals, businesses and other organisations. If everyone were nice to each other and didn't steal, betray or kill each other, there would probably be no need for legal representation!
If you are about to leave school and are thinking of your career options, or perhaps you are already working and fancy a change of career, starting a law career could be right up your street!
This blog post will discuss the pros and cons to working in the legal industry, as well as the different specialisms that you could train towards and get qualified as.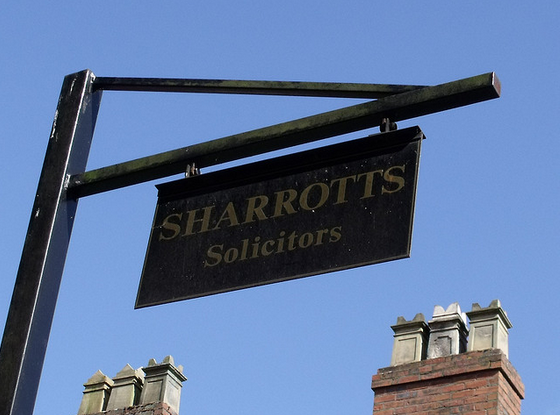 Why start a career in law?
Some people have the misconception that all solicitors and others in the legal industry are there to simply "rip people off" by charging exorbitant and not doing very much work.
The thing is law professionals such as solicitors, barristers and others work hard to ensure that people get the justice that they deserve.
It takes many years of training and research to become a fully-fledged solicitor, for example, and it is this training and research that makes the difference when securing a positive outcome in any legal matter that you give them.
Here are some reasons why you should be seriously considering a career in law:
Having a law career pays well – trainee solicitors often get paid more than the average office admin work, and once they are fully qualified, they can often earn between three and seven times the salary that they earned when they were trainees;
You get to help others – there are countless numbers of people and organisations that need proper legal representation. By giving them the benefit of your knowledge and experience, you can help your clients to achieve the results that they rightfully desire by law;
Every day is different – some people are, unfortunately, stuck in "dead-end jobs", where they perform the same monotonous tasks each day and for very little financial reward. People that work in the law industry, on the other hand, have highly rewarding jobs that pay well, and no two days are ever the same;
You get to meet a diverse mix of people – because of the nature of the job, you will often get to meet all sorts of weird and wonderful people throughout your career. Sometimes you might even come across the odd celebrity or two!
What jobs are available?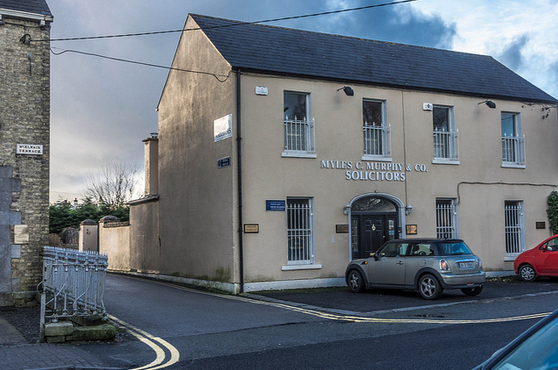 There are numerous roles that you could aim for, should you wish to pursue a career in law:
Solicitor – the most-common job that people go for is that of a solicitor. There are many specialisms that you could train for, such as family law, commercial law, employment law, property law, and so forth. Solicitors work with different types of clients, and part of your work will often see you representing those clients in court;
Legal executive – these guys operate in a similar way to solicitors, and usually specialise in one particular area of the law. As with solicitors, they deal with clients, advise them, and represent them in court. The only difference between legal executives and solicitors is that legal executives are trained in one specialism, whereas solicitors are disciplined in many;
Paralegal – if you are interested in carrying out a lot of the work that legal executives do, and you are currently training to be a solicitor, you would be best placed getting a job as a paralegal. The only downside to being a paralegal is that you get more involved with office-based tasks, whereas solicitors also get to represent their clients in court;
Barrister – these legal specialists are often called upon to represent clients or public bodies (such as the Crown Prosecution Service) in court. They advise solicitors on the likelihood of a court case going in their client's favour, and they must be excellent public speakers;
Legal secretary –  for those of you seeking a career within law but don't want to be fully-fledged solicitors or barristers, there is also the option of becoming a legal secretary. In this role, you would be providing administrative support for solicitors and legal executives, and are considered by many to be the backbone of any law firm;
Conveyancer – does the property world fascinate you? Do you want a career in law? If so, you might wish to consider training to become a conveyancer! In a nutshell, conveyancers work on the legal side of things when someone is buying or selling property.
What training and qualifications do I need?
It depends on the particular role you wish to apply for within a law firm. For example, if you wanted to become a solicitor, paralegal or barrister, you would ordinarily need to go to university and obtain a degree in law.
The process to becoming a law professional will often take several years, and so a certain element of dedication is required in order to achieve the desired end result!
For all law jobs, studying is a must.
But thankfully, with suppliers such as https://store.lexisnexis.com.au/ available to offer research data and literature for all disciplines within the legal industry, the knowledge and information you need to help you pass those all-important law exams is only a few clicks away!