When you make the momentous decision that it is time to refurbish your home, you must plan every step of the work before starting. You have heard the saying about military precision. They understand that the mission can only succeed of, all contingencies are taken care of, and the risks are minimised. The same level of care and attention should go into your home renovation plans.
First of all, make a list of the work you wish to carry out to your home. Here are a few upgrades you may like to include.
New Roof
Loft Conversion
Home Extension
Conservatory
Kitchen
Bathroom
Rewire
Central Heating
Air Conditioning
Double Glazing
Internal Layout Alterations
As you can see, there is an awful lot to think about. When your list is made,  you should ask an architect or surveyor to come along and discuss your proposals. They are the experts, and you should take their advice. They can draw up detailed plans for you, including material lists and a schedule of work for you to follow. It is a valuable tool for helping you through the project.
When the plans are drawn up, you can begin the search for builders to carry out the work. The question you must ask yourself at this stage is whether to hand the entire project over to the builders, or manage the job yourself. It may work out cheaper to call in labour as you need it, but your schedule of work must be accurate, as discussed earlier. If you intend to manage the renovations yourself, here are some trades you will need to employ.
Bricklayers
Carpenters
Electricians
Roofers
Plumbers
Gas Engineer
General Builders
Decide which of the jobs you are going to tackle first. The roof is usually first, so if you are having a loft conversion; it is best to get the main part of it complete before working on the rest of the house. That said, the house must be rewired, and new plumbing installed at the start too.
All sites require preparation before work begins. They must be kept tidy for health and safety reasons. The first item on your list should be to seek out container rental in Austin TX, or whichever state you are in.
Seek advice and guidance from the architect whenever you need it. When you have drawn up your own work schedule, ask him to examine it and check that the timeline is feasible. They have more experience than you and will adjust the details as necessary.
When work begins on the project, everything may play out as you imagined, but that is highly unlikely. There will be problems with delayed deliveries, trades not turning up when they are due, and jobs taking longer than they should. That is all perfectly normal, but your detailed plan of action should minimise them. Be flexible in your approach to the progress of the work because you will soon learn that nothing is set in stone when dealing with contractors. Hopefully, like for many before you, your project will be a success, your house will be worth more, and you have a perfect place to live. Was it all worth it? Most people say yes.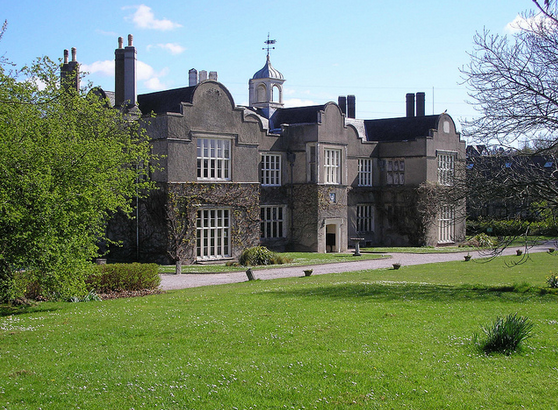 photograph by Barry Lewis