If you want to be a hairdresser, or if you already are a hairdresser and you like the idea of being your own boss then mobile hairdressing could be for you! Following these steps will ensure you are taking the right path to doing a job you will enjoy and being your own boss at the same time. Read on to find out what to do to achieve your dream!
Training
First of all you need to get the right training. If you are already a professional hairdresser you can skip this step. You can get the correct training by speaking to colleges in your area that run hairdressing courses or even salons that could be looking to take on an apprentice. Apprenticeships are good because you get paid a small amount while you learn. This can sometimes take longer, but at least you have a lot of real salon experience as well as being paid for it. Choose whichever option you think will suit your personal circumstances best.
Get a Job in a Salon First
Once you are fully trained it can be beneficial to get a job in a salon before starting out on your own. The main reason for this is so you get valuable salon knowledge that colleges neglect to teach you and you can see how you should be conducting yourself on a day to day basis. You can also build up your own client base here, although if you leave you should never try to steal clients. If they want to follow you then they will.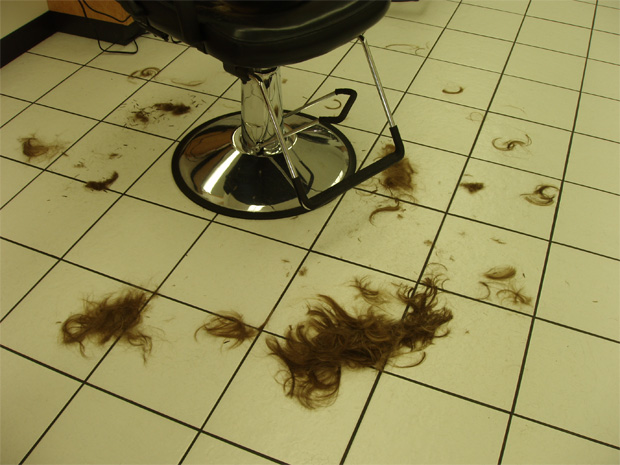 Your Start Up Costs
To start up on your own you need to get all the necessary equipment. A big piece of this equipment is actually a car, as you will need to travel to the homes of your clients. Of course, clients can come to your home, but it is beneficial for you to be able to get to them. You will also need to visit the warehouse, decide what stock you need and budget for it. Things like colours you will only need when someone specifically requests, but you will need things like mixing bowls, proper scissors and other equipment to be successful.
Starting a Client Base from Scratch
If you do not want to begin in a salon you need to start your client base from scratch. Start this off by offering friends and family your services, then ask them to spread the word by telling their friends and family and so on and so forth. It may take some time to build up enough clients to earn a full time wage to begin with, but if you build up a good reputation by doing a good job you'll be off to a great start. Use other business marketing techniques like Facebook and printing and distributing flyers around your local area.
What to Charge
Evaluate your services and other hairdressers in your area and charge accordingly. If you are travelling you need to account for petrol costs, products used, and then your time on top of that. Collect some price lists from around your area to get a general idea of what you should be charging. If you are just starting out it can benefit to be a little cheaper than everyone else to help build your client base, however, don't undersell yourself! "Good isn't cheap, and cheap isn't good". Remember that.
Insurance – Get Covered
It's important when mobile hairdressing that you get the hairdresser insurance. You need to hold public liability insurance just incase you injur or cause harm to any of your clients. Hopefully this wont happen but its certainly better to be safe than sorry.