How To Book A Getaway Holiday To Turkey Including Day Trips & Activities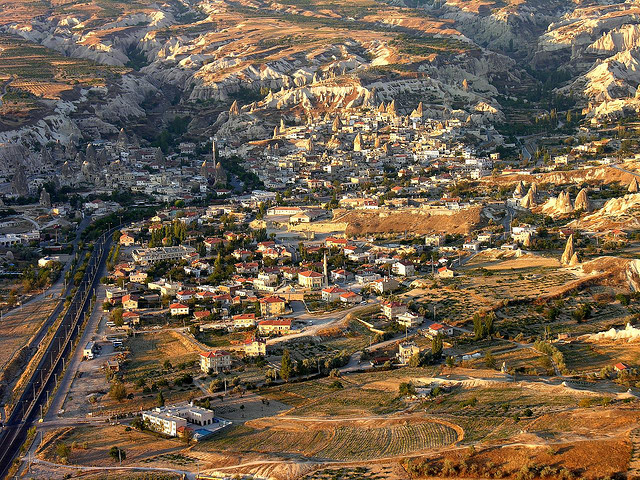 This year Turkey is one of the most popular holiday destinations in the entire world. Perhaps it's because this country is the middle ground between east and west – who knows. With pristine beaches and an insatiable climate, you'll be hard pushed to find anywhere quite as beautiful.
Traveling to Turkey is simple. Most UK airlines fly out numerous times every single day, making this country ideal for Western tourists looking to experience some real Arab culture. This guide will provide you will all the information you require, to ensure your holiday to Turkey is as enjoyable and trouble free as possible, leaving you free to relax and take in the sights.
Flights
Your starting point will undoubtedly be booking a cheap flight. Try searching on the internet first to get a feel for the sort of prices you can expect to pay. If you find something irresistible, make sure you book straight away as airlines usually rotate their best deals on a weekly basis, so any hesitation could result in you missing out on a great opportunity.
If you find that the online deals are still a little bit over your budget, try to call the airline direct, as they will sometimes be able to offer discounts not yet available on their websites. Then, all that's left to do is book your transfers. If you decide to travel to an area like Marmaris you'll probably land at Dalaman, and luckily Dalaman airport is not far away by airport taxi, so consider booking with a local firm.
Day Trips
For visitors to Istanbul, many day trips are available to places like Gallipoli and Troy for as little as £100 each. There,you'll be able to see some of the most impressive architecture in the entire country. From Roman and Greek ruins to ancient battlefields, there really is something for everyone, making Turkey a truly desirable holiday location for this year, and many years to come.
Other Activities
If ancient ruins aren't really your thing, not to worry, Turkey is packed full of other opportunities to enjoy your stay. Why not try a hot air balloon ride over Cappadocia, or a day's shopping in Istanbul's retail district? Skiing, yachting, and water rafting are also popular pastimes for tourists in Turkey, but if you don't really want a physical activity, you can sit back, relax, and enjoy the admittedly humorous sport of Camel Wrestling.
For people who have the luxury of picking and choosing when they go on holiday, why not try to book your journey around the Formula 1 schedule, as Istanbul is home to one of the most modern circuits in the world, often attracting well over 70,000 enthusiasts per race. Although it's a relatively new edition to the Formula 1 calendar, the Istanbul track is one of the most popular with drivers and fans alike.
So there you have it. There really is no excuse for you getting bored during your visit to Turkey, with some research and a little planning time, you're guaranteed to find this country a truly inspiring holiday location.