Whenever we invest in a property, it is important that we're buying something that won't depreciate. Instead, we want our investment to reap rewards. Buying a property should offer you the opportunity to make your money back and then some. But it's not always easy. There are lots of reasons why houses and apartments lose their value.
One of the easiest ways to ensure your property retains and even improves its value is to purchase a managed property. HOA management companies are there to keep the community your property is in. With a team of people on hand to keep your neighborhood looking pristine, your property will always be ideally situated. Buyers are fussy about the neighborhoods they live in. This is one way to make sure that isn't going to be an issue for you.
Maintenance is essential for your health and safety. But it also goes a long way to ensuring the value of your home doesn't drop. Keep on top of things like gutter and drain clearing. Ensure your grouting and pointing is regularly repaired. Fix things that are broken. Leaky taps, misaligned roofing tiles and cracked guttering can all lead to very expensive repair bills.
Cleanliness around your home is essential for your health. It also helps to keep everything in your home looking good. Keep the windows and window frames clean all year round with regular wiping. Dust your skirting boards and door frames. Clear the cobwebs from the exterior of your home too. This makes a huge difference to the kerb appeal of your property. Remove any stains, and try to keep your sanitary ware shiny and bright.
A good repaint every couple of years will help keep your decor fresh. If you have to sell in a hurry, you might not have time to decorate throughout. Instead, spend a weekend each quarter on one room. Eventually, over the course of a couple of years, you will have covered every room. Try to keep your home tidy and clutter free. Regularly have a garage sale to scale down your belongings you don't use.
The outside space of any property is important. Keep planting under control with regular trimming. Keep your patio or decking area cobweb and dirt free with a power washer or broom. If you don't have an outside dining area, consider installing one. These are highly desirable. Home improvements are an effective way to increase the value of your property.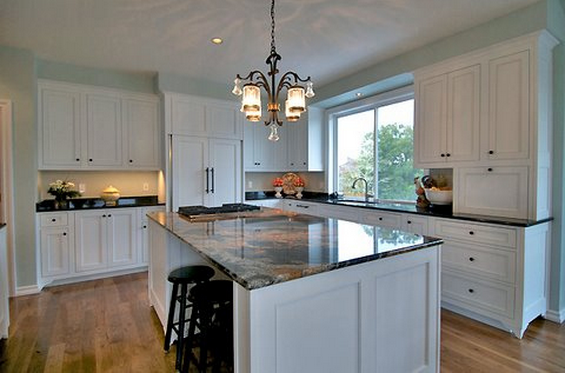 New bathrooms and kitchens help to increase the value too. But keeping a good quality, contemporary kitchen looking like new can be just as effective. Bathrooms should be functional and clean. And kitchens should include all the modern conveniences and appliances of today. If you're buying a doer-upper, these are the two areas that you should tackle first.
Maintenance and improvement are key to increasing the value of your property. A good neighborhood that is looked after or 'on the up' is also important to buyers. Look for properties in areas with good transport links that are set to improve in the future too. Most importantly, buy somewhere that you will love to live in.