Buying a house can be a big financial burden. In fact, it almost always is. We buy a house because we are finally in a position to settle down and own a piece of property. Or, we are looking to upscale our current living conditions. Either way, it makes sense that there will be a cost involved. In fact, it's not an exaggeration to say that buying a house will be one of the most expensive purchases that you make as an adult. So, what's the first step for you?
Step 1: Saving The Money
The first thing you need to think about from a financial point when buying a home is whether or not you have the money you need, saved up. We recommend you try to save around ten to twenty percent of the full cost of the property for the deposit. That means you should be looking to save up to forty thousand, approximately. Buying a home with less than this saved is possible but it will affect the type of mortgage rates you can access. To start saving this type of money, we suggest you add what is essentially a new bill to your monthly budget. This is not a bill at all but some money that you put into savings each month. Aim to save a good portion of your monthly paycheck.
Step 2: Choosing The Location
When thinking about buying your first home, you should be considering geographical location. You may be buying a house to settle down and raise children. If that's the case, you should be thinking about whether you are buying within the school catchment area. As well as this, you may want to consider how far the commute is to and from your office. Potentially, you could look to buy a home out in the suburbs as this is safer and cheaper than in the middle of the city. But you will need to think about travel time and cost.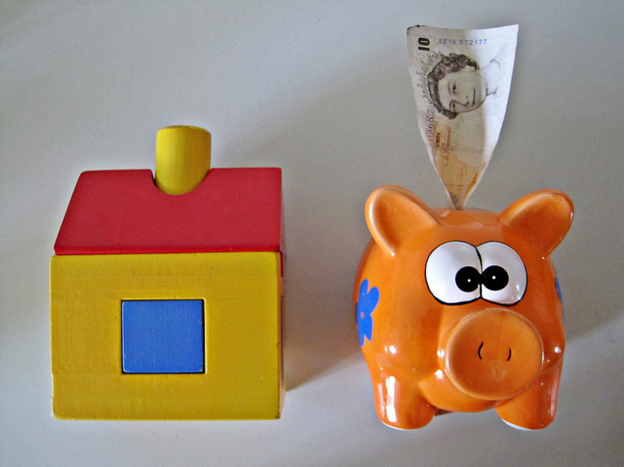 Step 3: Deciding The Right Time To Buy
When deciding whether or not to buy you should be looking at the housing market carefully. You need to assess whether house prices where you are buying are low or high. You can do this online by examining a local estate agent website. Here you will find the asking prices of a number of homes in your area. You may even find the perfect home for you.
If you do, you'll enquire about visiting the house. Remember, you should not appear too eager to buy. If you do decide to make an offer, they have to think you will not pay a higher price than the bid you make.
Step 4: Paying For The Rest Of The Property
Once you find the house you want to buy, you need to decide whether to seek a mortgage with a loan company or a home loan. You can compare home loan interest rates online and look at mortgage deals. Decide which option is right for you and make sure you'll be able to handle the interest. It is possible to borrow with fixed interest in the deal.
Step 5: Other Costs
Finally, you'll need to hire a solicitor to complete the purchase as well as buying furniture and everything you will need to live in your first home. Then there are all the bills on top of the mortgage, like electricity, heating and water. You should take these costs into account when considering purchasing a home.