Your driving test is one of the most nerve-wracking activities you'll ever do. You're a new driver, and the examiner is watching every move you make! They're secretly marking down your score on their clipboard, and you're questioning each one of your actions. Those 45 minutes are the most terrifying you'll ever have to deal with in your young life. If you keep the nerves at bay, you'll soon pass, and you'll never have to go through with it again. The roads are yours to explore, and you're free to drive.
It doesn't help that the pass rate is a mere 50% for first-timers. That means half of you will have to take the dreaded test at least twice. No-one wants those kind of nerves! Today, we'll show you some tips and tricks to calm those nerves. In doing so, we'll help you pass the test first time, with flying colours. Failing the driving exam is frustrating and demoralising. Not to mention, it's also expensive, as the driving test costs money to take. Let's make sure you pass the test first time, and get straight out on the road. Let's take a look at the best way to calm your nerves before and during the big exam.
Dealing with theory test nerves
The theory test is the easiest part of the exam. But, it can still cause anxiety for new and nervous drivers. It's all about testing your knowledge of the road, traffic signs, and your hazard perception. The best way to kill the nerves is to go in with confidence and knowledge. It's all about practicing and studying. In fact, you can practice your driving test from this site. Get used to the format of the questions, and give yourself a boost of confidence before going into the exam for real. The more you know, the less nervous you'll be.
Choose the right instructor
A good instructor will help you pass your test first time. But, more importantly, they know how to make their students feel comfortable. They know how to instill confidence, and calm their nerves. The first thing to do is ask them what percentage of their students passed first time. It's a good indication of their quality, and it's worth taking your time to find the best. Choose an instructor with a calm, patient manner. These are the ones that will give you the confidence you need.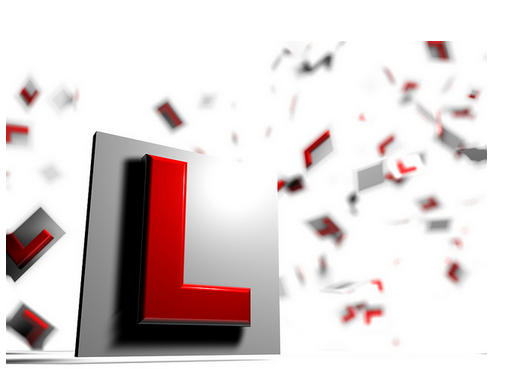 Practice as much as possible
The one thing that will kill your nerves is practice. Good driving skills come from confidence, which comes from experience. The more practice you do, the more confident you'll become. Most people who pass first time have spent a lot of time behind the wheel. It's all about feeling comfortable and confident behind the wheel. Nervousness leads to mistakes and errors. Lots of practice is the best way to avoid a car crash too! With that in mind, spend plenty of time practicing outside of your instructor lessons. Make sure a qualified driver is sitting in the passenger seat, and practice your maneuvers. Go out onto the quiet roads, and practice the parking techniques in an empty car park.
Do a mock test with your examiner
As you're getting closer to the test date, ask your examiner for a mock test. Get them to replicate the test conditions exactly as they would be for real. Go through the motions in advance, so you know what to expect. Do the maneuvers one by one until you get them right. You'll never quite replicate the pressure that come with it! But, you'll get a sense of how to handle your nerves in this situation. At the end of the mock test, your instructor can help point out the final areas that need work. That will build yet more confidence.
Practice the test routes
One of the biggest cause of nerves is the fear of the unexpected. You're never sure where the examiner will take you! So, make sure you understand and practice the layout and routes of your town. Practice all the trickiest hill starts, and memorise the difficult one-way systems. Again, it's all about confidence. If you can drive with confidence around your local town, you're all set. In many cases, the local authorities publish the established test routes online. Find them, learn them, and practice them!
Book an extra hour lesson before the test
Even the most confident drivers will feel a little nervous before the test. That's why it's usually a good idea to book an extra hour's practice immediately beforehand. It's a chance to settle into the driving seat, and get comfortable with the process. Don't try anything too difficult or tricky at this point. Just drive around your regular routes, and settle into the experience. By now, you should be feeling a little more relaxed, and warmed up for the test itself!
With a little bit of luck, you'll settle those nerves, and pass quickly! Congratulations!