How to Choose the Right Holiday For You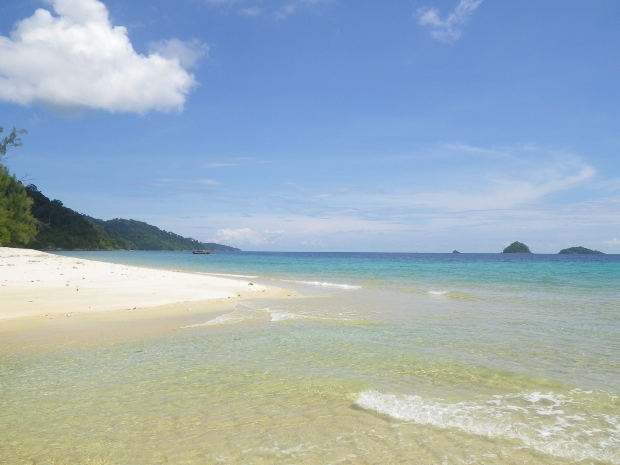 There are so many choices when choosing a holiday it can be hard to settle on one place. Planning the holiday is such an exciting time, thinking of the pool, beach, restaurants, maybe even nightís out. However, if you donít plan properly you might just arrive at your destination and find itís not quite what you expected. If you donít plan carefully, itís nobody's fault but your own! Hereís how to choose the right holiday for you to make sure you have a great break.
How To Choose The Perfect Holiday
1. First decide what you really want from your holiday. Do you want to relax on the beach? Do you want to explore, maybe a holiday to Greece will be perfect for this? Do you want an action packed adventure? Do you want wild nights clubbing (Ibiza for this one)? If you figure out what you really want itíll be much easier to decide on a destination and be confident itís the right place.
2. How far do you feel comfortable travelling? Some people get travel sick, others hate flying. Some absolutely love flying! It totally depends on you as a person and who youíll be travelling with. Can you handle longer flights?
3. Research, research and research some more! Donít leave it to your holiday brochures to describe the area to you, as these can be rather vague on information. Do a search on Google. Reading reviews from real people who have been to that place will help you make a much better, informed decision.
4. Once you know the month you want to travel, and have a few ideas of places, check on the internet for weather information sites that can give you more info about the weather in the area to avoid any nasty surprises. Again, donít depend on the brochure to tell you what the weather is like. Sometimes particular countries do suffer from extreme weather conditions such as hurricanes and storms so itís important you check it out before booking.
5. It may not be ideal traveling to a country that has political problems. Check out the country you are considering policy on human rights, and read up about how people who live and work there get treated. You can find stuff like this on information sites and local newspapers by just doing a search on Google.
6. Once you know the area you definitely want to visit, review the hotels in the area and make sure they have all the facilities you need along with good customer care reviews. If there seems to be a problem with a certain resort try not to book your stay there.
7. Anything can happen – and thatís why you should check out reviews on the airline you may be flying with. Check out the safety record of the airline, along with how passengers found the treatment when a flight was delayed or cancelled.
8. You should always get appropriate travel insurance, and a European Health Insurance card just incase anything should go wrong. Theyíll cover you in case of an accident or injury, not to mention give you peace of mind!