How To Improve Your Website Traffic With SEO Marketing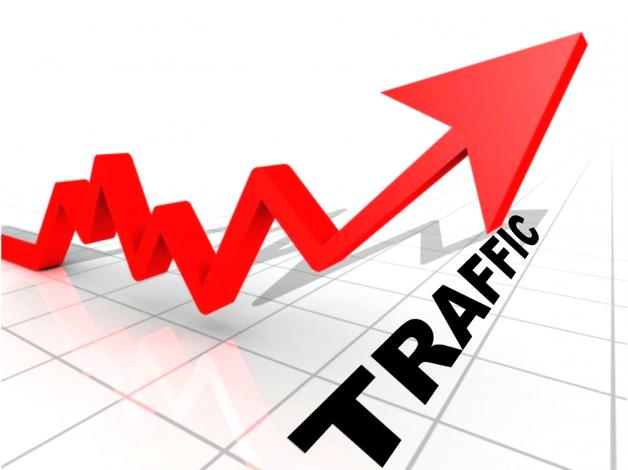 Get ahead online with services from an SEO marketing company
More and more businesses are competing against one another for a larger share of the customer base within their industry. With competition so fierce, marketing plans have never been more important. There are various techniques that can be used to increase the visibility of a website and therefore encourage more traffic to it, hopefully leading to additional sales.
SEO and PPC campaigns are just two of the most popular methods. PPC stands for pay per click and is widely used to increase the traffic to a website by placing an ad on a publisher's website. The publisher should be a site that is already receiving a lot of traffic per month and therefore is the ideal place for another company to place its image or text banner ad. This is a performance based marketing plan, therefore the publisher is paid on a commission basis per click that is received. There may be some other commissions, such as if a customer plays a video, signs up to a newsletter or purchases a product or service, but this depends on what the advertiser is offering the publisher.
Both parties can benefit greatly from this mutual business agreement. The advertiser receives more traffic and therefore hopefully more sales without doing too much leg work, while the publisher receives an extra source of income just by placing an ad onto their site. This requires basic maintenance and can therefore be a simple and cost effective marketing solution. The publisher also gets to be associated with another brand that could be a large global company, which looks great to their own customers in itself. For example, a wedding photographer may wish to place an ad on a wedding event planning website. This ensures that relevant customers will be likely to click on their ad, as it is possible they are also looking for this service whilst visiting the publisher's website.
SEO stands for search engine optimisation and is a common type of marketing for many types of businesses. It helps to increase the visibility of the website within search engines, such as Google, Yahoo and Bing, which are the largest ones in the world. Various techniques can be covered in order to improve SEO. This often includes integrated various key words or key phrases into a website's content in order to place them higher in search results for these search terms. The higher up a website is ranked, the more likely it is to be clicked by a potential customer, as it is much easier for them to see straight away. It also places trust in the company, as they will believe it is a popular and professional company widely used by many people.
An SEO marketing company will be able to tailor its packages to suit various sizes of businesses and budget levels, creating a unique deal suitable for your company. There are various other marketing plans to consider, such as social media marketing, which is another service that these companies should be able to offer to businesses.
If you want to make any sort of impression with your website online, you need to get involved with PPC or SEO (or both). Find out more today.