How To Make A Quick House Sale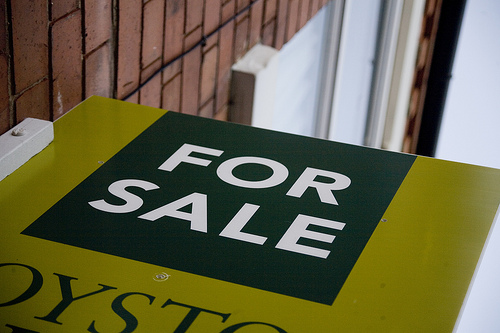 Making a quick house sale is becoming increasingly harder these days, but it can be done providing you take a few certain steps in the right direction. Believe it or not, even with the house market the way it is today; by taking these steps you can make a quick house sale:
Pick The Right Estate Agent
Get at least 3 agents to assess your home and show you some properties that compare that they've sold recently. You should also get in touch with some of their past clients to hear real life testimonials; find out whether the negotiators arrive on time to start with. Make sure that the agent you choose has a website that is easy enough to navigate around, too.
Have A Quality Brochure
Put some effort into finding the best quality brochure for a house in your area and price range, then show it to your estate agent. Make sure you get something just as good, with all details included, such as; a floor plan, a description of each room in the house, and a description of the neighbourhood. Before anybody even sets foot in your house you should have these brochures ready!
Make Your Home Easy To View
If your agent is unable to supervise the viewing for whatever reason, offer to do it yourself, even if the timing is inconvenient. While the potential new tenants are having a look, you should also make yourself scarce by taking the dog for a walk, for example.
Consider An Open House Viewing
If your home isn't selling quickly enough for your liking, ask your estate agent to advertise an open viewing in a 2 hour window. Extra staff and personal invitations will make those who view the house feel special, and it'll also create a buzz that could help get higher, quicker offers.
Great Photography
Take some high quality pictures of your home and garden. A private photographer is your best bet as they can take the most colourful, appealing photographs possible – perfect if you need to sell your house quick!
Give Your Agent an Incentive
Offer your estate agent an extra half a percent if the house exchanges or sells in 6 weeks. Don't ever give your agent a 12 weeks contract, as this is too long and will leave you waiting impatiently. You might also want to bring in another agent, which will create competition to sell.
Get Your House In Tip Top Condition
Make sure that any paintwork that needs to be done is complete, and any DIY jobs are done before the home is photographed or viewed. Maintenance is very important on a home buyers agenda, and they take comfort in viewing a house that is ready to move in to.
Be Flexible
Agree to move at a date that suits the buyer, even if it's a little inconvenient. Any short term hassle will be worth it in the long run, especially in today's housing market!
If you want to make a quick house sale, the tips above are absolutely essential!