How To Start A Business In France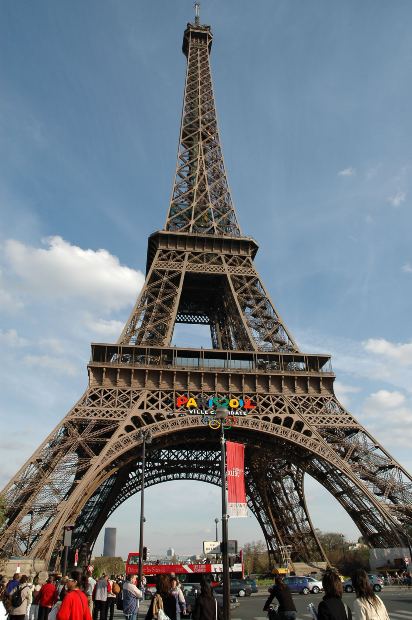 If the idea of setting up a business in France has become more than a passing thought in your mind, then it is worth knowing what exactly is involved in the process. France is well known for its complicated and confusing bureaucratic business laws and requirements; however the French government are trying to improve the issue.
Created back in 2008, this scheme was designed to encourage entrepreneurship within the country. Essentially a governmental framework, it aims to promote growth for the self-employed and new start-up business by offering more relaxed taxation and social contribution laws as long as your business doesn't turnover more than €32,000 (if you sell services) or €81,500 (if you sell products).
Read on to find out what steps you need to take in order to start a business in France.
1. Do your research
Although this generally applies to starting any business anywhere, it is especially important that you do thorough research for starting a business in France. The country is very heavily regulated (more so than the UK in some ways), and for the vast majority of industries you are required to join an industry society before you can set up in business.
2. Know your market
You will also need to do some market research to establish the viability of the business you wish to run, and the location you wish to run it in. Setting up a business in an overly saturated market is a bad idea and could spell financial disaster for you; this is bad enough if it happens in the UK, but will be even worse in a foreign country where you could potentially have no friends or family to help and support you.
3. Speak to a French accountant
The complex tax and social contribution laws in France are not for the fainthearted, and if you do something wrong you could end up in some serious hot water! The benefit of talking your business idea over with an accountant based in France is that he or she will be able to advise you on how to plan for your business financially, what official requirements you need to address, and whether there is anything else you might need to plan for just in case.
4. Get some advice
OK so by now you should be equipped with the information needed to set up a business aimed towards a specific target market, but it's worth speaking to some people in the local "prefecture" (local council) for advice on the business you wish to start up, and also to find out whether there are any grants or finance available to you as a new start-up business.
5. Decide on a legal entity
In France, there are five main legal entities that you can choose to become when setting up a business:
Enterprise individuelle or "EI" – sole trader.

Auto-entrepreneur – sole trader under the "auto-entrepreneur" scheme.

Entreprise unipersonnelle à responsabilité limitée or "EURL" – private limited company with one shareholder.

Société à responsabilité limitée or "SARL" – private limited company with more than one shareholder.

Société Anonyme or "SA" – corporation or public limited company.
Your accountant will be able to help you determine the best legal entity for your business.
6. Register your business
When you are ready to start trading, you must register your business with the Centre de Formalites des Enterprises (the French equivalent of HMRC).
There are different CFEs depending on your business type, and once your business has been registered with the appropriate one you will be issued a "SIRET" (Système d'identification du répertoire des établissements) number which is essentially your business registration number – this must be clearly shown on all business related paperwork such as invoices.
You will also need to send various required documents to the CFE, again this is dependent on your business type – your accountant will be able to help you with this.
This post was written by John Parker, a travel blogger, on behalf of FrenchOnline.