How to Transform Your Garden Into a Wonderful Tranquil Paradise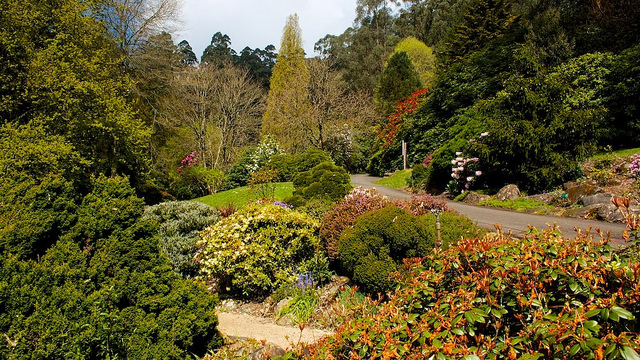 Our home and garden is our refuge from the rest of the world. Whatever takes place in our daily lives, we can escape to a world of peace and tranquility. Achieving a peaceful, relaxing garden does not come easily, however. We have to prepare and work in our garden before we can sit and appreciate it in all its glory.  There is no great mystery in attaining tranquility, however, and we will take a look here, at a few ways to transform your garden into a wonderful tranquil paradise.
Shut Out The World
Fences are an important factor in your garden. Keep the neighbours out and maintain your privacy. Your fence may be a traditional feather edged panel variety that you clad with another material such as seagrass, or you may decide to use hedgerows. Whatever you opt for, make it nice and tall.
Trees
Unfortunately, you will not get an instant effect from trees. However, if you plan on staying put, you will be glad you planted them in ten years time.
Plants
Choose your plants for the foliage and not just the flowers. Give structure with large shrubs of various colours. Add height and sound to your garden with the use of bamboo grass. There are many varieties available in garden centres and nurseries. Use scented plants to excite your senses as you explore.
A Place to Relax
We all need a place to sit and contemplate in our garden. Find an area that is a sun trap and put some comfortable patio furniture there. Have lunch in the sun or relax with your favourite drink. Also have several seats or perches places around the garden so people can pause to enjoy different views.
Water
Create a natural looking water feature such as a stream with a bridge over it. These features are very easy to create, and the main expense will be a good quality water pump. It is well worth paying for the best pump you can afford, for years of trouble free use. All that is required is to dig a sump at the lower end of your stream. Line the stream and the sump with pond liner, lower the pump in and run some flexible pond hose to the top of the stream. Then decorate with planting, rocks, and pebbles and away you go.
Paths
A straight path down the length of your garden looks unnatural. Curve your paths around features or bushes to add interest when strolling down them. Paths made of crushed stone give a satisfying noise as you walk on them and look more natural than concrete.
Sections
Section your garden off into areas that people are naturally drawn to explore. Perhaps one area could contain a Japanese zen garden made from gravel and a few ornamental rocks. Japanese gardens have tranquility built into every corner of them. Both in the hard landscaping and planting.
Music
It is now possible to pipe subtle music or natural sounds into every corner of your garden thanks to new outdoor speakers. You could have classical music playing or sounds of the rainforest. It is your choice.
A tranquil paradise is within the reach of all of us if we have a plot of land and a little cash. Sometimes, however, it can take years to perfect and establish your garden, so it is important to make a start sooner than later. As long as you stick to the principles laid down by nature, you can't go wrong.
It may be that we are no longer around to enjoy the full maturity of our creation; however, we should all try leave something for future generations.