How To Make Your Bathroom Feel Like New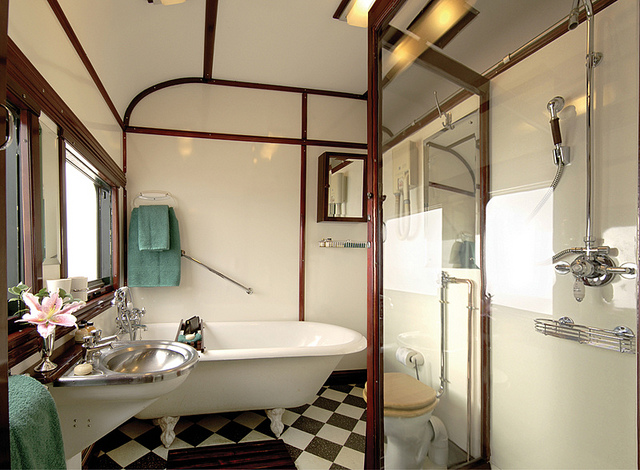 Here's an interesting fact for you. UK lottery winners have spent over £3.3bn on property. They've purchased, between them, around 8,000 houses or apartments. That's an astonishing figure. If I were unhappy with my home, I'd love to go out and buy a new one, just like that. For most of us, that's not an option. We'll have to settle for home improvements. One room that's often in dire need of improvement in many households is the bathroom. Lots of bathrooms can be dingy, cluttered and outdated. Here's our guide on how to make your bathroom feel like new.
Assess your needs
What do you want from a bathroom? Are you an eco-buff? You should consider a green-friendly shower and recyclable water systems. Do you love to lounge in the bath? Indulge yourself with a brand new tub. Do you just have time for a quick shower in the mornings? It might be best for you to scrap the bath altogether to save space. Whatever you need from a bathroom, it's important to know in detail what those needs are. That way, you'll be able to plan your perfect bathroom.
Visit your nearest showroom
It's hard to visualise bathroom fixtures and fittings. It's a good idea to pop down to your nearest showroom and find out what they offer. It doesn't matter where you live. There's always somewhere to browse bathrooms; Southampton to Sunderland, London to Leith. Find out, and take a look.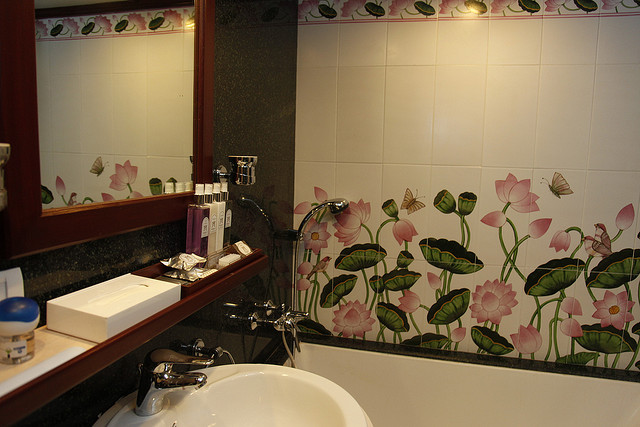 Plan ahead
Once you know what you're after, you should ensure that your bathroom is the right size. If you're planning big renovations, measure out your space and the size of your new stuff. If you can't make them fit, you should abandon your plans before you waste any money.
Don't be afraid to think big…
It can seem daunting, but major renovation work can have a phenomenal effect on any bathroom. Think big and be brave. Some incredible people have even blended bathroom design with nature! That might be a tad ambitious for all taste. It is proof, of course, that you don't have to think small.
…but little changes can still work wonders
Big changes can be great, but if you're in a hurry, don't be afraid to go small. Tiny tweaks can revamp a bathroom. A little cabinet can remove the clutter and add a touch of class. New tiles can refresh a tired-out look. Even a lick of paint can transform a boring bathroom space. Thinking big is fun, but little adjustments can suit smaller budgets.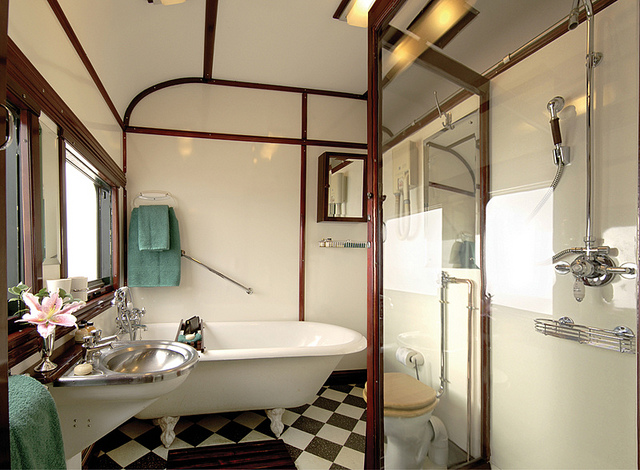 In the end, of course, we can't tell you everything about revamping your bathroom. It's down to you! If you follow our how-to guide, you'll not go far wrong. The specifics are up to you, of course. You need to decide on a bathroom layout that's right for you. It should suit your style and your practical needs. Apply your creativity to our simple plan, and your bathroom will soon be a haven in your home.