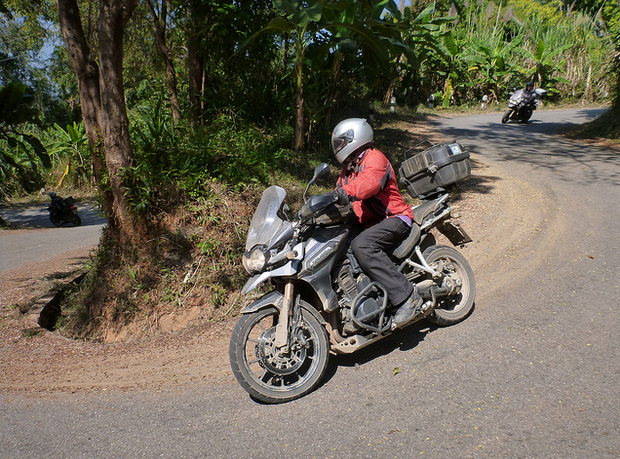 Many people know that riding a motorcycle is somewhat different to driving a car. As a bike rider, you get exposed to the elements and donít have the same level of comfort and safety that car drivers have.
But the experience of getting on the road and beating traffic jams on your two-wheeled workhorse is second to none! Millions of people learn to ride a motorcycle each year. Do you want to be one of them? If so, this handy how-to guide will walk you through the process!
Getting legal
Before you can learn to ride a motorcycle, and ride it on public roads, you need to have a legal entitlement to do so.
In the United Kingdom, you first have to apply for your provisional driving licence. It will cost you £50 to get it, and you should receive it within one week of applying online for it. The next stage is to pass a CBT (compulsory basic training) test before you can get on the road.
You need the CBT for riding on mainland Britain. If you plan to ride your motorcycle on some of Britainís offshore islands, such as the Isle of Wight, you donít need a CBT certificate.
Another point to bear in mind is your age. To ride certain classes of motorcycle, you have to be a certain age or older. For instance, you need to be 16 to learn to ride a moped. But if you want the freedom to drive any motorcycle, regardless of specification, you need to be at least 21 years of age.
In most countries, you need to pass driving theory and practical tests before you can get a full driving licence.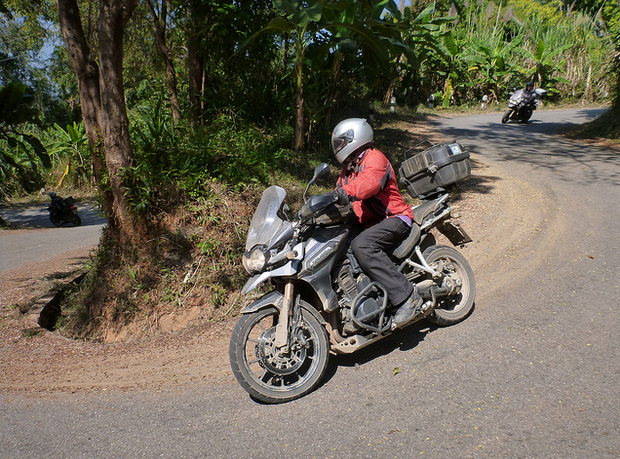 Learning the basic controls of a motorcycle
To ride a motorcycle, you have to understand its basic controls and how to use them. If you have no prior knowledge, you wonít get far!
Some of the main controls of a motorcycle are on the handlebars. The right hand gets used for acceleration and braking. If you twist the grip of the handle towards you, the motorcycle will speed up.
The lever on the right handle controls the brakes for the front wheel; use two fingers to control the lever so that you brake smoothly. To operate the brakes on the rear wheel, there is a foot control to do so.
The lever on the left handle operates the clutch. Again, operate it smoothly rather than fully depressing and letting go in a split second. To change gears, use your left foot pedal to shift up and down.
Changing gears on a motorcycle is different than with cars. The shift pattern is as follows:
1st gear;
Neutral;
2nd gear;
3rd gear;
4th gear;
5th gear;
6th gear.
Safety equipment
You need to wear certain safety equipment before you can ride a motorcycle on public roads.
In most countries, you need to wear an approved safety helmet with visor or goggles. Leather riding gear is also needed as they will protect your body if you come off your motorcycle in an accident, for example.
Good luck!