Everybody loves a dinner party. Young or old, chic and sophisticated or cool and quirky, it's always a treat to have your friends around to indulge in some delicious food together. You can catch-up on each other's news, dine, drink a bit more wine than you mean too, and then finally tuck into some taste-bud tantalizing dessert to finish.
It doesn't matter how you do it, whether you prefer to host a quirky afternoon tea or an elegant evening soiree. The only thing that's important to everyone's enjoyment is good food and good company, with the one downside being that delivering on the dessert front is essential.
But fear not! If you're one of the many who aren't endowed with an abundance of talent in the culinary department, here are some impressively easy dinner party dessert recipes for you to try…
Chocolate and caramel sponge pudding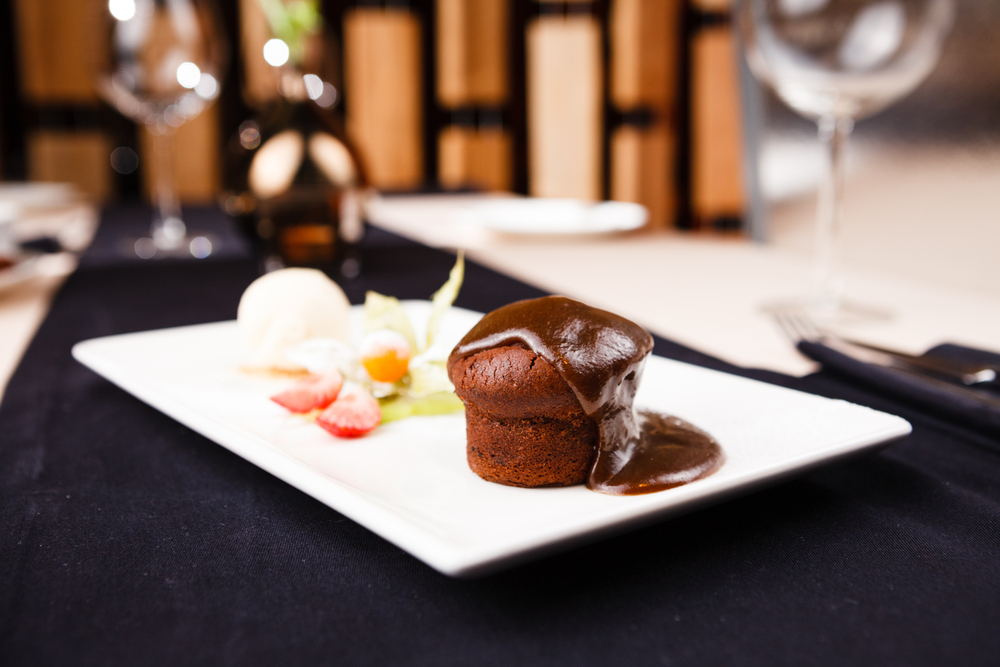 We all know that chocolate is universally beloved, so opting for a recipe that has this as its key ingredient is always going to go down well. Add in caramel too and your decadent dessert is even more certain to be a hit. Quick and easy to put together, this special sponge will serve six to eight – although seeing as they'll all be asking for seconds, you might need to make it twice over just to be on the safe side. You can find simple, straightforward instructions on how to create it here.
Lemon and prosecco sorbet
We all enjoy a bit of a "bite" in our evening treats, which is why we also recommend this amazingly tangy and less than teetotal dessert. Combining both lemon and elderflower with a little hint of prosecco, it's a light and yummy palette cleanser that works perfectly after a heavy meal. It has the added advantage of smelling pretty amazing too, which will help to get your guests feeling extra excited to try it.
Sticky ginger and almond cake
The next inspired idea on our list is best prepared a day or two in advance, so it's not ideal for last-minute events. Despite this, it's super easy to make and should serve around eight people, so there'll definitely be enough for everyone. To make it, you just need to mix your ingredients until they're light and fluffy, pour into a cake tin, and bake in the oven. The end result will be sweetly spiced ginger cake that tastes absolutely out-of-this-world good.
A secretly pre-bought option?
Now onto a little trick that we like to keep up our all-knowing sleeve. No matter how hard we try, the reality is that some of us simply don't excel at baking beautiful desserts to dish up to our friends and family. That doesn't mean we have to disappoint. If you don't want something pre-packaged and obvious, remember that you can always visit your local bakery or deli counter, or choose to have something delivered from a local dessert place – nobody even has to know! Dish it up, bathe in the compliments, and take all of the credit for yourself. Or be honest and just say you've chosen to order the best thing available in place of serving something sub-par. Your guests won't mind!
Whether you're a domestic goddess who wows in the kitchen or a truly appalling cook who can barely whip up cheese on toast, we just know that you'll manage to serve up a dinner party dessert that delights with the help of these top tips and tricks. Which of our suggestions will you decide to try?