How To Make A Regular Income From Affiliate Marketing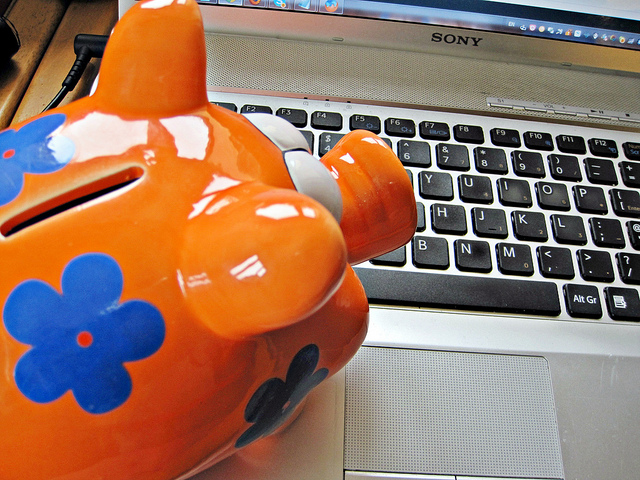 You've probably heard about people making money from affiliate marketing before, right? But you don't understand quite how it works? Well, that's not a problem. I'm here today to give you the lowdown on this savvy online technique, and hopefully help you to determine exactly how viable it might be for you at this time. Of course, the online landscape is constantly changing, and so what was true a few years ago might not be the same now. Luckily, this post has been written using some of the most up-to-date information out there, so you can guarantee the points I'll make over the next few paragraphs are relevant to today's climate.
1. Create A Website or Blog
Firstly, you're going to need some kind of online presence where you can attract visitors and advertise products or links. Don't worry too much about how it looks, just ensure it's professionally made and simple to navigate.
2. Find A Product
Next up, you'll need to find a product or service that you would like to promote. To achieve this, it's probably best to join some kind of network like WOW Trk or something similar. Here's you'll find lots of hot deals and products you can advertise to make money.
3. Buy A Domain Name
Depending on what kind of product you decide to promote, it's a good idea to buy a relevant domain name so potential customers and clients come across your site when searching online. Also, you'll want to engage in some SEO to ensure your site is properly optimised for being picked up by Google and the other main providers.
4. Promote Your Site Via Social Networks
While it can be difficult to work out exactly which angle you should take when promoting your affiliate websites, deciding to open dedicated social media accounts to advertise the best offers you're listing at the moment is essential. Generally, Facebook and Twitter are considered to be the best for this, but you should select social networks based on your target market.
5. Write Articles To Promote Your Site
In much the same way as you can release articles with affiliate links to products, you can also post articles on other sites with backlinks to your own. This will help your search engine ranking to improve, and should also create more interest in your service.
After all this is done, you should be in the best position to sit back and enjoy the fruits of your labour. It can often take a month or so for affiliate websites to reach optimum traffic, so don't get too stressed out if it seems your attempts aren't working. If you treat this like a full time job and work for 8 hours every single day, you'll soon see a healthy return.
So, all that's left for me to say now is "good luck". You should have enough information to get started, but if you need any more, there's a wealth of it available free online – just search!
No need to thank me for the advice, it's what I'm here for.