It's obvious that the primary use for a shipping container is to store cargo for long sea journeys. Anything from furniture to cars can get stored inside of shipping containers.
But what you might not know is that many people repurpose shipping containers for other useful reasons!
If you happen to own a shipping container, don't scrap it! Instead, turn it into something useful again! In today's blog post, you will learn how to repurpose a shipping container.
Determine ownership
Before you do anything, you have to find out whether you own the shipping container or not. They are usually owned by shipping companies. But some individuals and businesses buy decommissioned shipping containers.
If you don't own one, but you'd like to, it's worth bearing in mind the cost. Used shipping containers sell for at least $2,000 for a 30-foot model. There are numerous shipping containers for sale, so you will be spoilt for choice.
Where to place your shipping container
Once you have a shipping container, the next step is to decide where to put it. If you own a lot of land, you won't find a shortage of places for it. But if you live in a suburban area, your neighbors might object to you having a shipping container in your garden.
It's best to check with local planning authorities. That way, your shipping container ownership won't fall afoul of planning laws.
Part of the decision-making process will depend on what you want to do with the shipping container. If you want to convert it into an abode, it will need to have access to water and waste facilities, electricity and gas supplies.
What to do with your shipping container
Shipping containers are quite large, as I'm sure you will have gathered by now. They are excellent value for money. And they are cheaper to use for accommodation or storage space than other alternatives.
There are plenty of things you can do with your shipping container, within reason of course! Here are some examples:
Turn it into a habitable space. Some people even buy many shipping containers and stack them up to make more than one room;
Turn it into a workshop. You can have a dedicated workshop that also serves as a storage location for your tools and materials;
Park your car in it. Using a shipping container to store your car is cheaper than building a garage!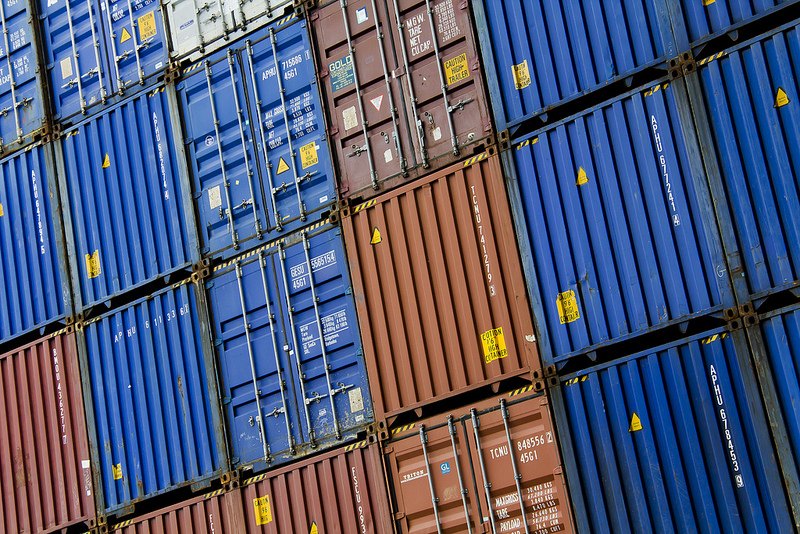 Photo Credit: lukeprice88 (Flickr)
Insulation and soundproofing
Shipping containers are all made from heavy metal. They are robust and will protect their contents from the elements. The trouble is; they have no insulation or soundproofing. To repurpose a shipping container, it is important you prepare it for use as a habitable space.
It doesn't matter if you plan on living inside of it or using it as a workshop, it will be cold and noisy if you use it as-is.
Electrical sockets and lighting
You will need to have an electrician set up electrical sockets and lighting. Some people take on this job themselves, but I recommend getting an expert to do it for you. Good luck with your new project!