There are many reasons why people decide to downsize their home. Maybe times are hard, and they cannot keep up with the mortgage, or perhaps they need to free up capital to start or support a business. It is common for mature couple to downsize after their children grow up and fly the nest. Suddenly the beautiful, happy home seems empty and has too much space for their needs. It is a sad time of life, but we should all try to look forwards; never back.
If you find yourself in one of the situations mentioned above, you could use some tips and guidance to help you find a new home and move into it. We are going to take a look at the process from start to finish here so that none of the details or practicalities will take you by surprise.
Find A new Home
You must find a new place to live first, but it may not be as easy as you expect. The home you are leaving behind has a history and character. It is a long-time friend, and other potential properties will struggle to match it.
You must tour the estate agents and see what they have on their books. Try not to see properties in a haphazard manner because it wastes time. Instead, take the details of several potential homes from the estate agent and arrange a day when you can view them all. I reckon you could fit seven or eight into a long day if you set your mind to it. That could add up to thirty-five or forty properties a week. I'm sure it won't take you long to find a suitable place that way.
Because you are downsizing, you might have plenty of money to spend on the new property. That will allow you to move into a better area than that in which you live now. The Professionals movers from Chicago say that many people move for the location alone. When looking at new properties, consider the distance from them to the local amenities. Perhaps it is time to leave the car in the garage and start walking to the shops instead. Such exercise is good for your pocket as well as your health.
The condition of the new home is vital too. Some people who buy fixer-uppers live to regret it when the reality of the situation hits home, and they find themselves up to their necks in bricks and plaster. Do you want to take on such a project at your time of life?
Downsizing
Reducing the size of your belongings is perhaps the most upsetting part of the project. After all, you have spent many years gathering furniture and ornaments around you. Many of them will stir memories of when your children were young, or maybe someone who has passed away. While you need a ruthless attitude when sorting out what to keep and what to throw away, don't feel guilty about hanging onto the things that mean most to you.
For the most part, you must undergo a decluttering exercise if you are to whittle your belongings down to an acceptable level. Here are a few tips to help you through it.
Work in one room at a time and be thorough. You must sort through every cupboard and drawer.
Place everything into one of three areas. One for things to keep, one for things to discard, and one for things to offer to charity shops or other members of the family. Sometimes you might find it difficult to chose into which area an object must go, but do your best and don't decide to keep everything. After you work through a couple of rooms, you will find it easy.
When you reach the shed and garage, you might have to dispose of things that your child used when they were young. Maybe there will be bicycles or other toys. They are no use to you now, so as sad as you may feel; it is time for them to go.
It doesn't take long to sort through your things with a concerted effort, and you will downsize your belongings in no time.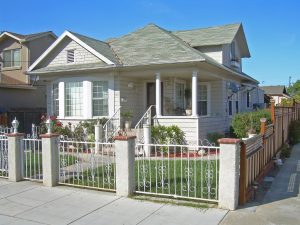 The Move
The success of the moving day depends entirely on proper planning and consideration of the smallest details. Here are a few things for you to think about:
Packing. You must pack well in advance of the move unless the removal company is taking care of that for you. It usually takes longer than you expect, so double the time you allow for it. If you intend to do the packing yourself, the moving company will supply you with suitable boxes for a fee. The boxes are designed to be sturdy and to stack well in the truck so that more will fit. Label each box with the room where it should go when you arrive at your new house. The most efficient packers also label the contents of each box, so they don't have to open them all at the other end when they need a can opener, for example.
Pets. Arrange for someone to take care of your pets on the day of the move. They are a cause of stress that you don't need. If you have no relatives to help out, look for suitable catteries and kennels in the area.
Utilities. Gather the numbers of the gas, electricity, water, and telephone company so that you can telephone them before you leave the house for the last time. Some of them will request final meter readings from you.
Before the moving day, you should also contact the post office to redirect your mail to your new address for the next few months. That will give you time to contact and friends, relatives, or companies and inform them of your new details.
It all seems easy when you write it down, but it takes a lot of time an effort to plan and execute a successful downsizing project. There will be times when you wish you had never begun, but hold your nerve, and it will all be worth it in then end. I hope you will now attack the task with confidence; the rest of your life awaits.