If you have never been to London before, you may be wondering where to start with a plethora of landmarks to take in. It can leave one believing that a weekend simply doesn't allow for enough time – nonsense!
With the right planning and London Underground know-how, 48 hours is adequate time to appreciate the very best of England's capital.
Arrive Friday Evening.
In order to give yourself the best opportunity to see the sights of London in a single weekend, you are going to want to arrive on a Friday evening. A Saturday morning spent on the train to King's Cross is a morning that could otherwise be spent heading out onto the streets of London.
If you arrive early enough, you can begin crossing off parts of your sightseeing checklist with a walking tour around the East End. Here, you can get yourself on a Jack the Ripper pub tour to introduce you to London's dark underbelly, all while enjoying a pint of your favourite.
Top tip – this walking tour leaves every Friday, Saturday and Sunday evening at 7pm nearby Aldgate East Underground Station, easily reachable on the Hammersmith and City line from King's Cross.
Hop on, Hop Off Bus
Just the same as in most major cities around the world, London offers a hop on, hop off sightseeing bus service designed to help tourists, just like you, see as much of the city as possible. With over 60 stops and a choice of 24 or 48-hour tickets available, the service is also an ideal alternative means of getting around London if you do not want to solely rely on the Underground.
Sights such as; the Tower of London, Buckingham Palace, Westminster Abbey, Oxford Street, Shakespeare's Globe Theatre, Trafalgar Square and St Paul's Cathedral feature on the tour, so there is no worry about missing out on London's most visited landmarks. As well as a bus service, some providers also offer a free boat ride on the Thames, where you can travel along the river where you will have ample opportunity to take pictures of the London Eye, Tower Bridge and the city's skyline.
Wembley Stadium
If you are a sports fanatic, Wembley Stadium, located in North London, must surely feature on your bucket list. Even if sport isn't your first love, do not completely rule out a tour of this magnificent stadium, which also plays hosts to some of the biggest concerts in the world.
To get to the stadium, you should head towards Wembley Park Underground Station on the Jubilee and Metropolitan lines. Upon exiting the station you will see the stadium as soon as you walk out directly in front of you. With the journey taking little over 20 minutes from King's Cross on the Underground, you needn't worry about rushing.
Shopping on Oxford Street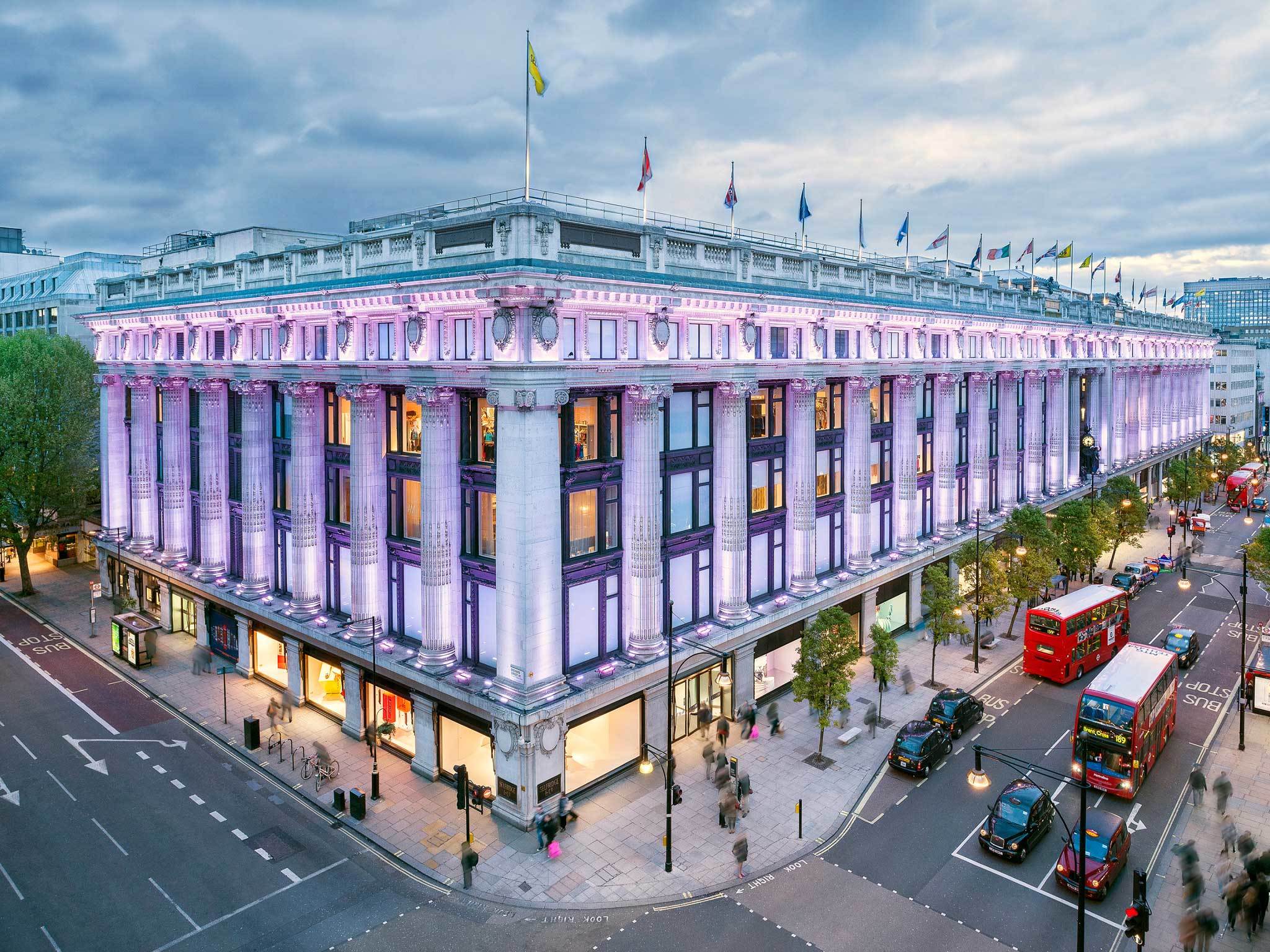 After taking in the sights of the national stadium, you may well fancy hitting Oxford Street for a spot of shopping and a bite to eat. From Wembley Park, head towards Bond Street (roughly 20 minutes on the tube) which will take you straight to the shopping district.
Be prepared to spend a good few hours on Oxford Street, purely because of the number of people around you. You will do well to make this your last stop of the day before retiring for the evening.
Hotel
Do not get suckered into spending big on hotels in Central London, just try to make sure that you are within walking distance of an Underground Station. Hotels in the outer zones on the Underground map are usually much cheaper and, worst case scenario, only an hour on the tube into Central London.
Top tip – Hounslow (Zone 5) makes for a good location to find a hotel, with a number of chains in the area located on the same street as the station, which offers a direct route into the heart of London.
Plan Carefully
Plan in advance and have an idea of where each destination is, as this will help to save you time. For example, if you keep heading from one end of London to the other, instead of heading to the next closest landmark, you are not going to fit everything in.
You will quickly learn that everyone is in a constant rush to get from A to B in the capital, so make sure that you do not fall victim. Failing to prepare is preparing to fail.
With some knowledge of London's public transport, geographic familiarity and a well thought out plan, you will be able to fit in more than you might think into a single weekend.